SDGs and Youth in Bangladesh
Present Perspectives and Future Outlook
The Citizen's Platform for SDGs Bangladesh in partnership with UNDP-UNEP Poverty-Environment Action organised a day-long conference titled "SDGs and Youth in Bangladesh: Present Perspectives and Future Outlook" on September 1, 2022. Here we publish a summary of the discussion.
INAUGURAL SESSION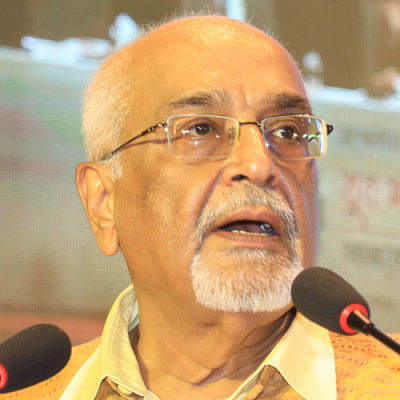 Dr Debapriya Bhattacharya, Convenor, Citizen's Platform and Distinguished Fellow, CPD
Currently, one-third of our population belongs to the youth category, and more than half of the youth population are women. The future of Bangladesh belongs to the youth of Bangladesh. However, not every young person is equally privileged. Many of them are underprivileged and lack means to access opportunities. We need to reach them.
Moreover, many of our young people are not in employment, education and training (NEET), and the majority of them are women. These young people suffer from alienation which leads to various negative consequences such as drug addiction, mental stress, suicide and extremism.
Last but not least, we need to ensure that the voices of our young people are heard both nationally and internationally. We must ensure that every one of them is able to exercise their political right through participation in the democratic process/election.
A.K.M Fahim Mashroor, Co-founder & Chief Executive Officer, Bdjobs.com Limited
Globally, the rate of educated unemployment is the highest in Bangladesh. Around 25 lakh young people enter the job market every year but almost 50 percent remain unemployed. This is the root cause of all the social ills. Again, although the biggest employment source in the country is the informal SME sector, our education system is geared to cater to the formal sector only. A mindset has developed over the last few years where everyone wants to join the privileged and secure government sector, and that's why we are failing to explore the bigger opportunities. We need to change this mindset.
Nobonita Chowdhury, Director, Gender, Justice and Diversity Preventing Violence Against Women Initiative, BRAC
Bangladesh is going through a rapid transformation, and a growing number of Bangladeshi women are occupying important positions in both the public and private sectors. We need to carry forward this progress and ensure gender equality in every sphere of life. Men should play an important role in achieving gender equality as men too suffer from rigid gender norms.
Only 40 percent of women in Bangladesh have entered the workforce and 90 percent of them are working in the informal sector. So, it can be assumed that most of the educated women in Bangladesh are still out of the workforce. We need to seriously look into this gap.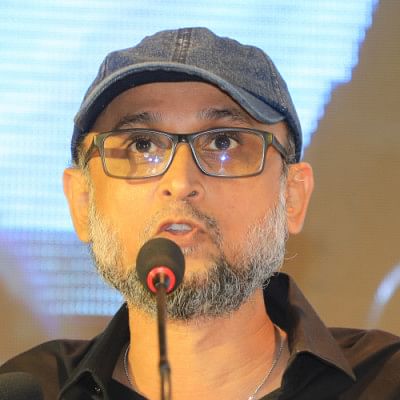 Mostofa Sarwar Farooki, Eminent Filmmaker and Producer
Our educational system has been structured to produce manpower who solely aspire to work in the government sector. In the universities, the youngsters' mindset is programmed in such a way that they look down upon odd jobs. We need to change our outlook towards work to get rid of the burden of educated unemployment.
Again, whether it is the RMG or remittance sector, we still rely heavily on unskilled labour. It is high time our policymakers gave serious thought to imparting skills to our young people and building a skilled nation that can meet domestic demand and promote skilled migration.
Stefan Liller, Resident Representative, UNDP Bangladesh
Despite its tremendous economic progress, Bangladesh still needs to work and create space for youth empowerment. This is explained by the fact that the country ranks 126th out of 181 countries on the global youth index.
The United Nations Sustainable Development Cooperation Framework (UNSDCF) 2022-2026 for Bangladesh has identified youth as a critical catalyst for transformational change. The UNDP country programme for 2022-2026 also emphasized the need for providing young people with the necessary skills and opportunities to help them reach their potential as one of the important economic agents in achieving national development aspirations. Thus, the development of youth remains our key priority.
The impact of the Covid-19 pandemic has been higher for marginalised and disadvantaged youths. All stakeholders must be involved to help these youths overcome the adverse consequences of the pandemic on education, employment, mental health, and the digital divide.
The road ahead is challenging but we have our guidelines in the 2030 Agenda and its 17 SDGs. As a long-standing development partner of Bangladesh, UNDP remains committed to staying engaged with young people to harness their potential as agents of positive change that will meaningfully contribute to the country's development. 
M A Mannan MP, Honourable Minister, Ministry of Planning, Government of Bangladesh
Though the government is a key stakeholder in achieving the SDGs, it requires support from non-government stakeholders and citizen platforms. I welcome the effort of the Citizen's Platform for SDGs Bangladesh to engage young people in the implementation of SDGs.
There is negligence towards rural people in Bangladesh. Their demand is different from what people in urban areas want. They want ration cards, tube-wells, and hygienic toilets etc. To them, good governance may not a priority. We need to listen to the rural people and take action accordingly. If we fail to address their problems and mainstream their demands, we will not be able to achieve sustainable development.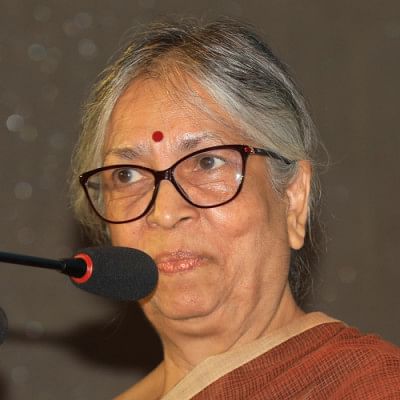 Sultana Kamal, Former Advisor, Caretaker Government of Bangladesh & Core Group Member, Citizen's Platform for SDGs Bangladesh
The 2030 Agenda for Sustainable Development pledge is not to leave anyone or group behind from the development process. Youth are the most energetic, creative, and courageous section of society, and that's why they will lead us in our collective journey. The creative force of young people must be channeled in the right direction to bring positive changes to our society. In our Proclamation of Independence, it was pledged that equality, social justice and dignity will be ensured for the people of Bangladesh. We should uphold that spirit and work for the country.
SESSION 1: POVERTY AND SOCIAL PROTECTION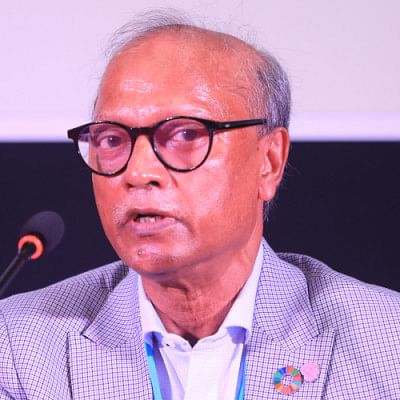 Fakrul Ahsan, Chief Technical Advisor, UNDP Bangladesh
Targeting and ensuring the efficacy/quality of social protection programmes is a big challenge. Over the years, the budget for social protection has increased. However, there are questions regarding targeting of the beneficiaries and the governance mechanism of these interventions. We must address these gaps. We should strengthen the monitoring and evaluation system of the social protection programmes. Young people can play a big role in improving the social protection system.
PARALLEL SESSION 2: CLIMATE ACTION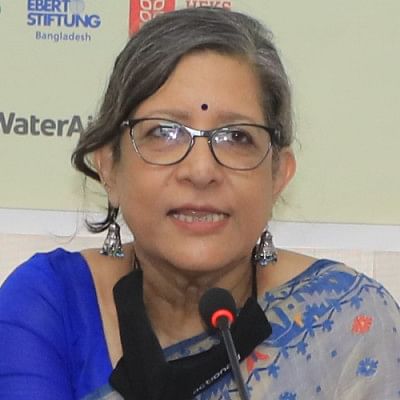 Farah Kabir, Country Director, ActionAid Bangladesh
We have failed to address the root causes of climate change. Our climate actions are not effective. We need to focus more on mitigation and adaptation while conducting research on climate change in Bangladesh. We should ask for loss and damage compensation from those who are responsible for climate change.
Numerous new agricultural practices have been adopted and many of them have negative impacts on the environment and human health. We must be aware of the negative consequences of these so-called agricultural technologies.
PARALLEL SESSION 3: PEACE AND JUSTICE STRONG INSTITUTION
Sheela Tasneem Haq, Senior Governance Specialists, UNDP Bangladesh
We need to work more to make people aware of their right to information. It is not enough to have laws and acts; implementation and monitoring must be prioritised and ensured. We must work on ensuring accountability and institutional responsiveness.
We must work collectively to combat fake news and disinformation. There are many criticisms surrounding the Digital Security Act. Young people should raise their voices about this issue. However, the question arises: since the civic space is shrinking gradually, where and to whom should they express their thoughts?
PARALLEL SESSION 4: GENDER EQUALITY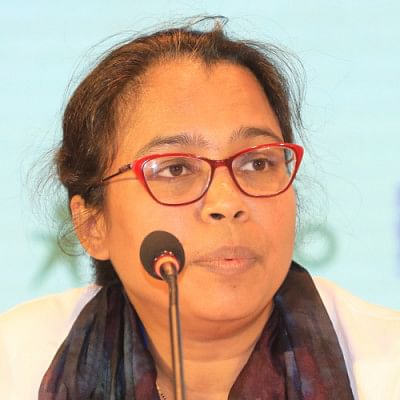 Kabita Bose, Country Director, Plan International Bangladesh
The dropout rate is higher among girls due to several factors including family mindset, economic condition, societal norms, and inaccessibility to schools. We need to address these to ensure empowerment of women and, thus, eliminate gender inequality.
The absence of transgender people in educational institutes and workforce is a reflection of inequality at the social, political and policy levels. No matter how developed our country becomes, the development will not be sustainable unless and until we eliminate all forms of discrimination.
PARALLEL SESSION 5: RESPONSIBLE CONSUMPTION AND PRODUCTION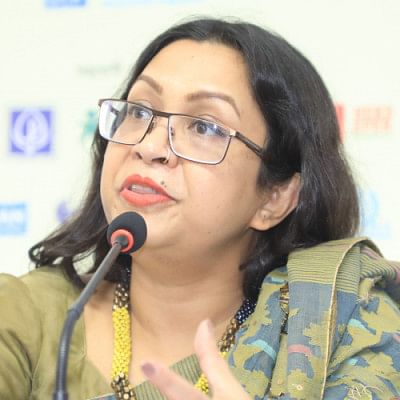 Hasin Jahan, Country Director, WaterAid Bangladesh
The government should provide incentives such as tax rebates to encourage adoption of environment-friendly alternatives. We need in-depth knowledge and appropriate implementation strategies to mainstream the use of these products and technologies. Rainwater harvesting, for example, is a cost-efficient and environment-friendly technique. We have already worked with six industries that use rainwater to wash and dye clothes. Earlier, the factories had to treat underground water before using it since it contained alkaline whereas rainwater doesn't contain this harmful element. We need to promote rainwater harvesting in the industrial sector to make it green.
PARALLEL SESSION 6: DECENT WORK AND ECONOMIC GROWTH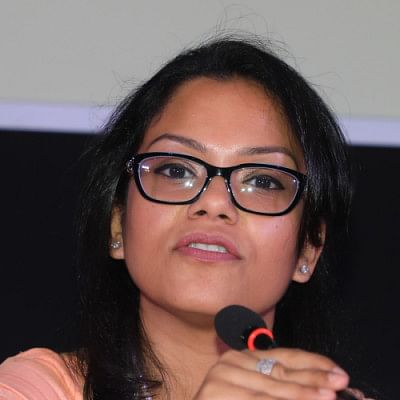 Amrita Islam, Deputy Managing Director, Picard Bangladesh Ltd.
Universities should provide job-relevant skills and practical training to their students. Employers should also come forward to hire freshers and provide the required training. There is huge scope to address these issues in Bangladesh through university-industry collaboration. Recruitment agencies should also focus on connecting young people to prospective job sectors.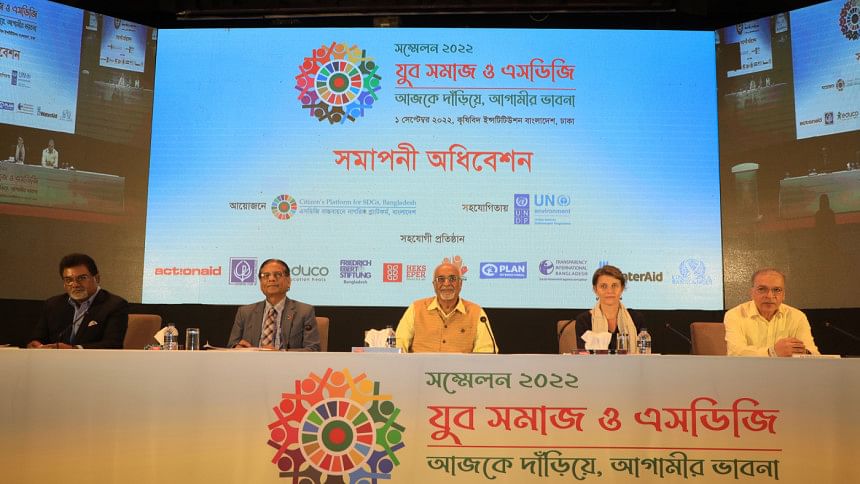 CLOSING SESSION
Professor Mustafizur Rahman, Core Group Member, Citizen's Platform for SDGs Bangladesh & Distinguished Fellow, CPD
Our priorities and demands are changing day by day. Earlier, major issues were poverty alleviation and social security but now climate change has emerged as a major development challenge. We need to have adequate preparation to address these emerging issues. Young people can lead us in this effort. They need to be equipped with new skills to be able to face new challenges. They also have to shoulder the responsibility of bringing alienated and left-behind youth groups to the mainstream arena of development.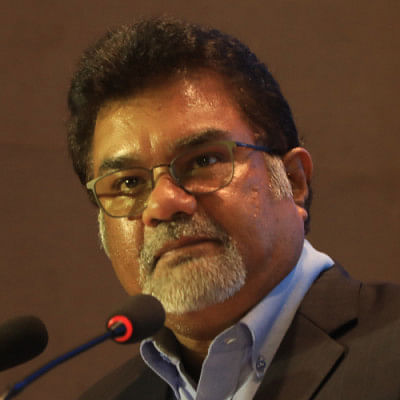 Asif Ibrahim, Core Group Member, Citizen's Platform for SDGs Bangladesh & Vice Chairman, Newage Group of Industries
We need to invest in the rural economy and develop industry and service sectors there to ensure the employment of the growing number of youths who are looking for decent work opportunities.
Young people should acquire various skills such as developing a business plan and securing financing to establish themselves as entrepreneurs.
We must increase the budgetary allocation for the youth. We need to invest more in their health and education.
Dr. Iftekharuzzaman, Core Group Member, Citizen's Platform for SDGs Bangladesh & Executive Director, Transparency International Bangladesh (TIB)
If we fail to achieve SDG 16 which includes peace, justice, good governance, strong institutions and a corruption-free world, other SDGs cannot be achieved. Unfortunately, Bangladesh is currently in a very dismal condition in all the indexes of this SDG. Bangladesh, for example, is the second-most corrupt country in South Asia, right behind Afghanistan. The negative consequences of corruption and lack of good governance significantly affect everyone in society, especially the marginalised communities. Therefore, young people must play a strong role in combatting corrupting and ensuring good governance.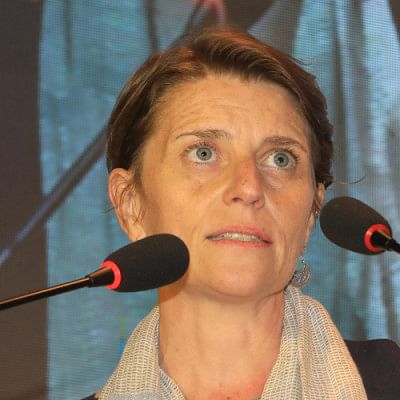 Gwyn Lewis, United Nations Resident Coordinator in Bangladesh
Youth have a very important role to play in achieving the SDGs. They are important because they ensure the priorities for the future they want to live in. When we talk about young people, we often talk about innovation and employment, but the youth need to be engaged at every level – private-public partnership, policy dialogue, strengthening government organisations, social protection issues, and so forth. We have to make sure the voices of the youth are reflected in every policy and decision.
Youth Declaration 2022
When it comes to the future of a country such as Bangladesh, young people have a pivotal role to play in steering the progress of development. Studies conducted by several international organisations revealed that developing countries which make adequate investments in the education, health, and decent employment of their youth population achieve accelerated socio-economic growth and are able to eradicate poverty at a faster pace. In addition, the adverse impacts of the Covid-19 pandemic have accentuated the challenges already being faced by the youth, whose lives were negatively affected in a number of ways, including schooling and learning outcomes, employment opportunities, and mental health conditions. Adequate government support and social initiatives are needed to help the youth overcome these challenges and become skilled.
The voices of the youth need to be heard to ensure inclusive and sustainable development. We are making the following recommendations on behalf of the youth community:
Education
Adequate steps should be taken to reduce the discrimination in the quality of education between urban and rural areas. 
There should be adequate allocation of funds and training facilities to address the gap in education between urban and remote areas created due to the digital divide.
Improve the quality of education by ensuring the use of technology in imparting education. Teachers should also be trained in technology-enabled teaching.
Students should have access to job opportunities and job-market related information.
Policy makers should rethink the higher education system. The education system should ensure the development of labour market-relevant skills. 
Special initiatives should be taken to bring back students, particularly female students, who dropped out during the pandemic.
Research facilities should be expanded significantly in universities. Necessary policies should be formulated and adequate funds allocated to ensure this.
Initiatives should be taken to bring those who have been left behind and the alienated section of the youth to mainstream society.
Health
Bring the youth under the coverage of health insurance.
Young people should be made aware of mental health. They should be provided free mental health services.
Mid-day meals should be introduced to all the primary, secondary and higher-secondary level schools.
Employment
Young people should be provided ICT and youth-rights-related training.
Young entrepreneurs, particularly those affected by the pandemic, should be provided training and funds on easy terms.
Necessary support should be provided so that young people can improve their lives through self-employment.
Increase investment in the rural economy to address the educated unemployment issue.
Industries and corporate organisations should train, hire and utilise human resources from among the local young people instead of hiring people from abroad.
Skills training should be provided to aspiring migrant workers.
Young people working in the informal sector should be made aware of health, rights and security.
Living wage should be ensured for young people who are involved in low-paid work including tea workers.
A minimum of Tk 1,000 as social security allowance should be provided to marginalised young people who were affected by the Covid-19 pandemic.
Gender equality
Targeted initiatives should be taken to engage young women in the job sector.
Specific initiatives should be taken to empower young women.
Prevent child marriage. Initiatives should be taken to bring back girls to school who dropped out because of child marriage.
Marginalised youth
Various initiatives should be taken to empower young people from marginalised communities including indigenous people, persons with disability, transgender people, and Dalits.
Marginalised youth should be made aware of their constitutional rights and the initiatives taken for the improvement of their lives.
Poor sections of the youth should be provided credit facilities through credit cards.
Training on freelancing and ICT should be provided to young people who live in remote areas.
Special initiatives should be taken to improve the financial status of the young people who live in remote and hard-to-reach areas.
Other institutional recommendations
The Department of Youth Development should expand its scope of work.
Increase the budget for the Ministry of Youth and Sports. Ensure proper implementation of the budget.
Young people should be made aware of corruption. Their direct engagement in the prevention of corruption should be ensured.
Revise and update the existing youth-related policies.
Ensure voting rights of new young voters.
Encourage and ensure the participation of young people in constructive politics to maintain a healthy democratic polity in the country.