Saving mother nature, saving us
The role of youth in leading conservation and climate resilience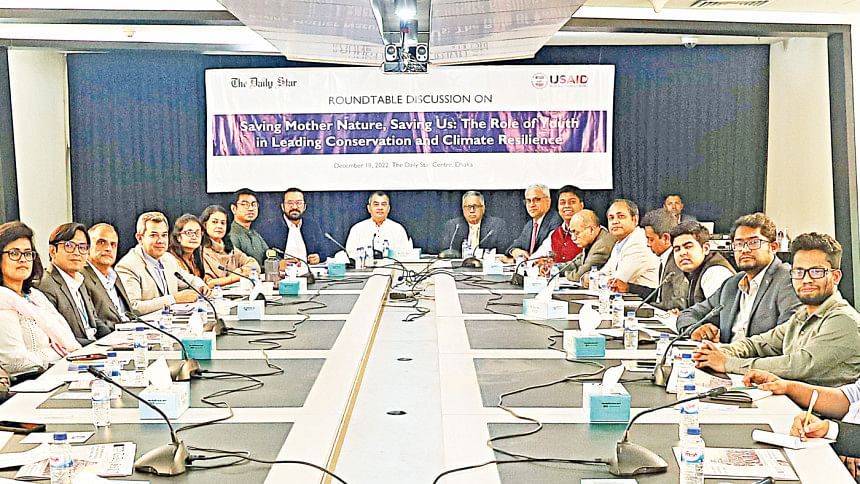 USAID in association with The Daily Star organised a roundtable titled 'Saving mother nature, saving us – The role of youth in leading conservation and climate resilience' on December 18, 2022. Here we publish a summary of the discussion.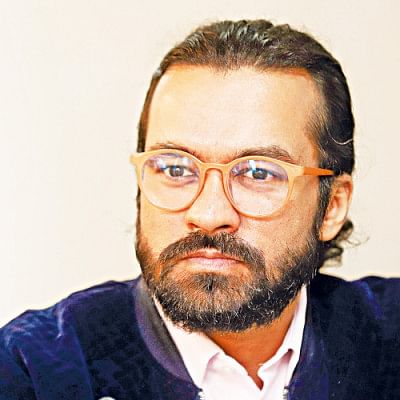 Zunaed Rabbani, Founder & CEO, The Right Kind & Moderator of the session
The world is in trouble and it's time we take responsibility for the mess we've created. When we look around, we see people and the planet in pain and struggle. It's important that we show more care and kindness to the world by cleaning up our mess and taking action to address the challenges we face, particularly climate change.
As a parent, I try to teach my children about sharing and being considerate of others. But I also have to look at my own actions and consider whether I'm doing enough to show that I care.
It's crucial that we have discussions about the challenges and urgency of addressing climate change, and highlight successful initiatives, such as those by the government of Bangladesh and other partners, in mitigating its impact. We need to set the table for a call to action under a youth-led climate change and conservation campaign.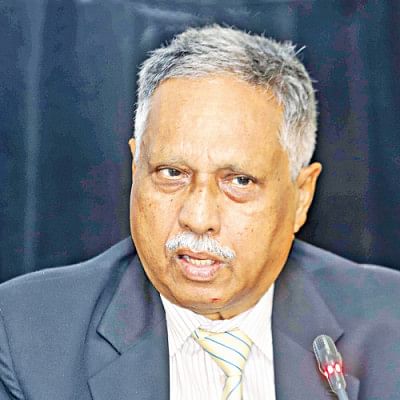 Dr. Ainun Nishat, Water Resource and Climate Change Specialist & Emeritus Professor, BRAC University
It is vital to include the voices of youth in discussions about climate change issues. However, a lack of accurate knowledge can be a major obstacle in this regard. For example, many top government officials, parliamentarians, and professors may not understand the difference between disaster mitigation and climate change mitigation. It is essential that we have a clear understanding of these terms.
I encourage young people to seek out accurate knowledge and to link it to local conditions. Building capacity and improving local situations, as well as increasing resilience, are also important. It is through a combination of knowledge and action that we can make progress in addressing climate change and its impacts.
Bangladesh has signed over 50 conventions related to biodiversity conservation, but do we have a plan for how to implement them? This is an area where youth can make a difference. If young people have a thorough understanding of conservation and how to ensure it, they can advocate for the appropriate actions to be taken by the government.
Change does not happen without activism, and powerful activism can lead to the government taking necessary actions. It is important for youth to clearly define their role and make their own decisions. I believe that youth have the potential to lead the discussion on important issues and move the world in a positive direction, but this requires a strong knowledge base and a combination of advocacy and activism.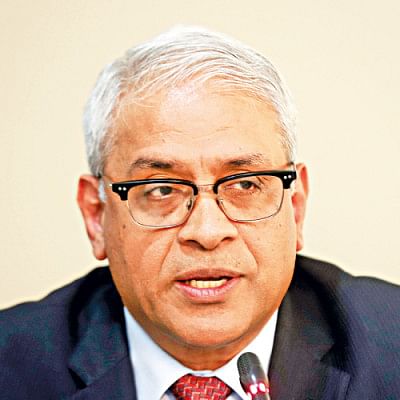 Muhammad N Khan, Director, Economic Growth Office, USAID
We know that Bangladesh is one of the most climate vulnerable countries. Addressing climate change is also a core priority of the United States government, particularly under the Biden administration.
In our work in the Sundarbans wetland ecosystems, located in the northern Sylhet division and Chittagong Hill Tracts, we advocate for a co-management approach that involves working with communities and the government to protect natural resources and critical ecosystems, as well as introducing alternative livelihood options for communities that are traditionally dependent on forest resources.
USAID will continue to promote nature-based and clean energy solutions, ecotourism, and private sector investments that prioritize diversity and ecosystem conservation. We are also planning new initiatives to expand protection for endangered species and their habitats.
To be successful in addressing climate change, it is essential that we increase coordination and collaboration among all stakeholders, from the highest levels of government to youth across the country. We are particularly focused on empowering young people to develop solutions that are effective at the community level. This is why we are planning to roll out a campaign over the coming months that will engage youth in areas where our projects are active, encouraging their active participation and amplifying their voices and ideas. By working together, we can make a meaningful impact in addressing the challenges of climate change.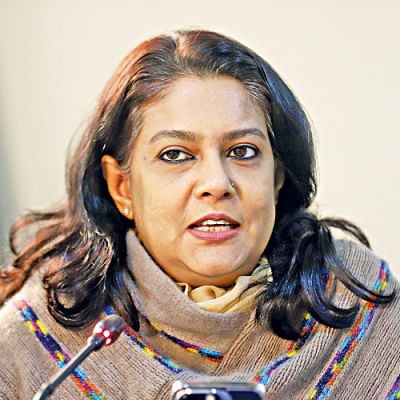 Syeda Rizwana Hasan, Chief Executive, Bangladesh Environmental Lawyers Association (BELA)
Protecting the environment is both a responsibility and a right. It is like a democracy, where everyone has a role to play. The young generation must question the development model that has been imposed on us by the West, as this exploitative model has led to environmental disasters like climate change. We must recognize that this consumption model is not sustainable and redefine our approach to development accordingly.
There are certain buzzwords in our society, such as "recycle" and "genetically modified grains," but these concepts are not always as simple as they seem. For example, last year only 20% of the world's plastic was recycled. In Bangladesh, PET bottle recycling has started, but in Bangalore, a road is being made from recycled plastic. We must carefully consider the extent to which these practices are truly sustainable. The next generation must be aware of safe alternatives.
We don't have the ability to agree to false solutions that undermine nature. We can't create a river or another Sundarbans, so we don't have the right to destroy what we can't create. We must learn from our mistakes and not repeat them.
It is important for youth to know their rights and to speak up for justice without hesitation. They must also continue the dialogue for a better environment, or the next generation may not be able to draw the same map of Bangladesh as we have. Protecting the environment and preserving it for future generations is a shared responsibility that requires the participation and advocacy of all people, especially young people.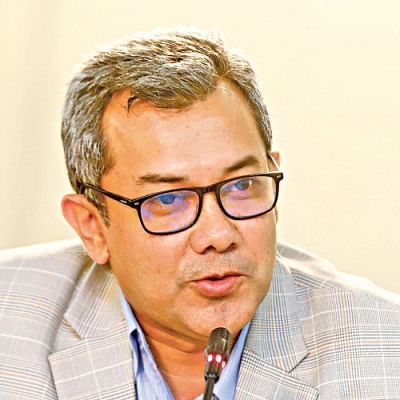 Md. Shamsuddoha, Chief Executive, Center for Participatory Research and Development (CPRD)
If we want to disseminate messages about climate change and loss and damage among youth and children, it is important to involve them in the process of activism and advocacy. Like many other developing countries, Bangladesh is taking steps to ensure youth participation in addressing these issues. It is essential that young people address the challenges and requirements at both the national and international level when it comes to climate justice and climate change.
There is a gap between the youth of urban and rural areas in Bangladesh, and the urbanized youth who study in English-medium schools often represent a consumerist group. It is necessary to integrate all young people and work on changing their mindset, behavior, and consumerism in order to build a more sustainable and equitable future.
Proper education and knowledge are essential for maintaining the neutrality of youth voices. To prepare young people for advocacy, it is important to create a supportive environment within communities that helps them become sensitive to issues related to climate change, climate justice, and resilience. By providing youth with the knowledge and tools they need, we can empower them to be effective advocates for the environment and the well-being of all people.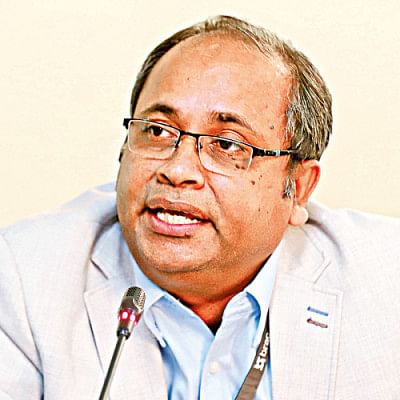 Md. Golam Rabbani, Head of Climate Bridge Fund Secretariat, BRAC
The role of youth in conservation and climate resilience is both practical and strategic. Today's youth will be the ones who will have to deal with the real impacts of climate change, such as rising temperatures and sea levels. According to the National Adaptation Plan of Bangladesh, the sea level is expected to rise by 0.3m to 3.9m in the country.
Youth are well-positioned to communicate messages about climate change adaptation and resilience within society. They have a vital role to play in long-term planning for both adaptation and resilience.
There are three major elements of climate resilience: exposure risk, social resilience, and economic resilience. Youth should be involved in communicating about these issues at all levels and should also be engaged in policy action. It is important for young people to be active and engaged in addressing the challenges of climate change and building a more sustainable and resilient future.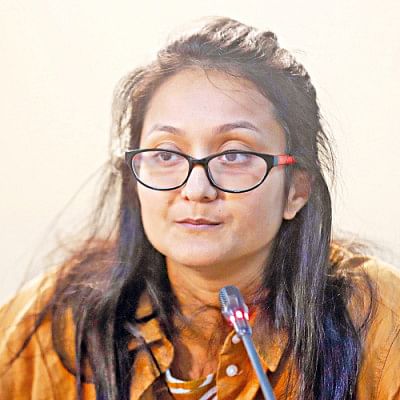 Shakila Sattar Trina, Founder, The Earth Society
Although many youths in Bangladesh are already taking action, their efforts are not always recognized or supported due to a lack of connection with the right stakeholders. It is important to provide young people with opportunities to share their ideas on various platforms and to nurture and facilitate the development of these ideas so that they can be connected with the right stakeholders.
In many cases, local-level initiatives with innovative and impactful ideas struggle due to a lack of a proper business model or difficulties with securing investment. It would be beneficial to have more impact-based investors who prioritize innovative and impactful ideas over profit when making investment decisions.
Instead of starting new initiatives from scratch, it would be more effective to connect existing ones and work together. This approach would be very helpful for youth who are trying to make a positive impact on climate change and conservation issues.
Muhammed Mohiuddin Sourav, Champion, The Daily Star – ActionAid Climate Justice Campaign,
Although conventional recycling is often promoted as a positive solution, it can have a significant negative impact on society. For example, it takes 3-12 kg of carbon to recycle 1 kg of plastic. We need to move beyond this conventional approach to recycling and explore other alternatives.
Additionally, the paper cups we use to drink tea and coffee often contain plastic, making them difficult to recycle.
We are currently working on bringing edible cutlery to market, which can be eaten after use. It is important to support action-oriented startups like ours that are working to combat climate change and find innovative solutions to environmental problems.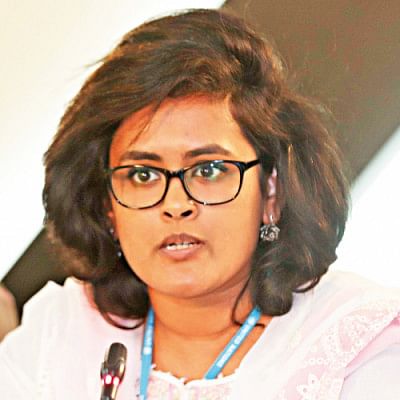 Dr Maliha Muzammil, Climate Finance Expert, UNDP Bangladesh
It is unfortunate that we often expect young people to come up with innovative ideas, but fail to provide adequate investment to support their efforts. It is important to allocate funding to youth-centric activities in both urban and rural areas, ensuring that all young people have the opportunity to pursue their initiatives.
To effectively address climate resilience and climate mitigation, it is necessary to involve small and medium enterprises (SMEs) and youth from both rural and urban areas. Many urban and rural entrepreneurs are involved in cottage, micro, small, and medium enterprises (CMSMEs), so it is important to focus on collaborative approaches that create linkages between youth and the private sector. By highlighting the opportunities available to young people, we can help them become more climate-resilient and make a meaningful impact on environmental issues.
Quamrul Islam Chowdhury, Chairman, Forum of Environmental Journalists of Bangladesh (FEJB)
Enhancing the knowledge base and skills of young people is crucial for generating innovative ideas to combat climate change. They need to engage in rigorous research to gain a deep understanding of these issues, and should be given opportunities to present their ideas and develop their negotiation skills on platforms such as conferences and international seminars.
In the past, youth movements in Bangladesh have been instrumental in establishing the Ministry of Environment and formulating environmental laws, banning polyethene, and phasing out three-wheelers from Dhaka city.
There are many areas where youth can make a significant impact on climate change and conservation in the future. For example, they can work on different aspects of the Green Climate Fund, adaptation funds, and the Least Developed Countries fund. It is important to empower youth to create projects that address environmental issues, and to include those who have direct experience with the impacts of climate change in the decision-making process.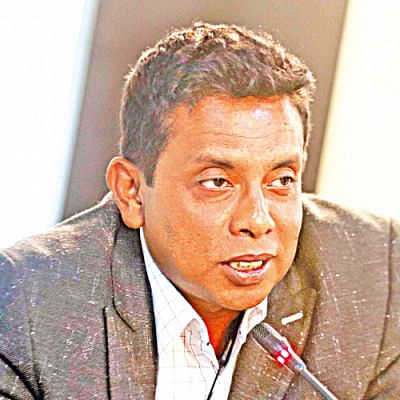 Mohsin Ul Hakim, Special Correspondent, Jamuna TV
In the 3rd week of November, a youth named Manirul died from a snake bite at Dublar Char in Sundarban. Despite the fact that many people die from this particular snake every year, no one was able to identify the species.
It is important to consider why the affected population is unaware of the dangers posed by this snake. It is possible that youth from vulnerable areas are not being effectively connected through seminars and policy dialogue. This needs to be addressed, as efforts to address environmental issues will not be successful without the active engagement of local people.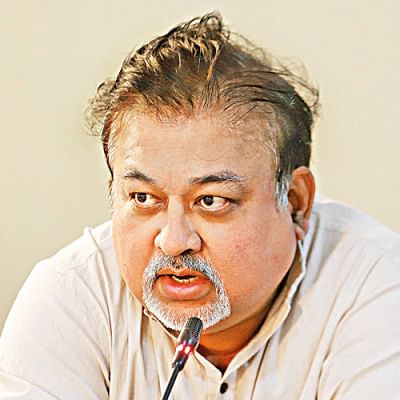 Dr Abdun Nur Tushar, Physician and media personality, Gati Media and Vision Associates
We need to create environmentally conscious citizens, but this often leads to accusations of being anti-developmentalist. It is important to find alternative and effective ways to address climate change that do not rely on exploiting the environment for economic growth.
It is unfair for large companies to engage in sustainable projects after damaging the environment. This approach seems to be motivated more by a desire to make money than a genuine desire to save the planet. The current trend of growth-centric development, based on consumerism and a market economy, needs to be reevaluated in order to ensure the survival of humanity and the planet. We must change our perspective on these issues.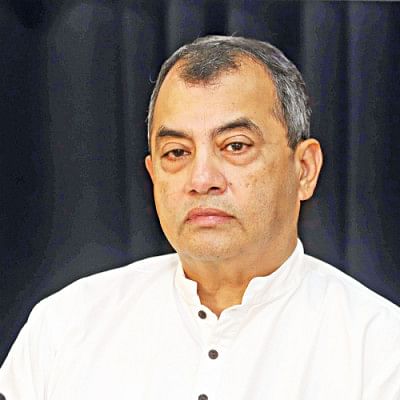 Saber Hossain Chowdhury MP, Chairman, Parliamentary Standing Committee on Ministry of Environment, Forest and Climate Change
Climate change is a grave threat that requires urgent action from the 20 countries responsible for 80% of emissions. While adaptation and resilience are important, they have their limits. Reducing emissions is essential, as it will ultimately determine the extent to which we can adapt to the impacts of climate change.
It is important to be realistic in our expectations of young people. We should not burden them with impossible tasks, but rather work to fix as much as we can. It is unfair to ask youth to address the challenge of adaptation and resilience on their own, as they cannot solve the problem alone. We need to address the root causes of climate change and take collective action to address this crisis.
Mitigation is a key part of adaptation. It is important to motivate young people to contribute to Sustainable Development Goal 12 on Sustainable Production and Consumption. As change agents, they can make a significant impact by reducing their environmental footprint, promoting circular economy principles, and minimizing waste. Solidarity among young people around the world is essential for achieving real change in the fight against climate change.
If you look at Bangladesh, it may be doing extremely well in terms of GDP growth. However, when considering the cost of this progress in terms of environmental degradation, the equation does not seem sustainable. Bangladesh plays a strong role in international platforms like COP conferences, about climate change, but to what extent are we protecting our own environment? We can't have double standard there.
In addition to measuring the economic growth of Bangladesh through GDP, it is important to also quantify the loss and damage to the environment caused by the adverse impacts of climate change, including the increased frequency of natural disasters. This will provide a more accurate understanding of the country's overall development.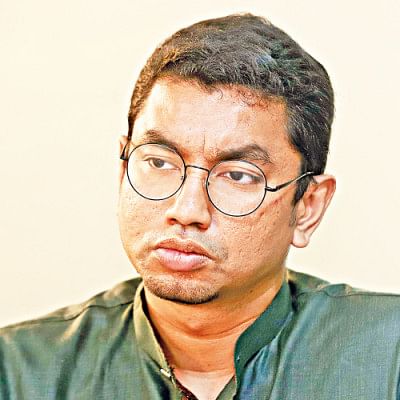 Tanjim Ferdous, In-charge, NGOs & Foreign Missions, The Daily Star
We are destroying Mother Nature in such a way that at some point, the damage will be irreversible. There will be no way to avoid facing the ultimate consequence.
Our efforts to decrease the use of single-use plastics are not sufficient. The uncontrolled rate of deforestation and destruction of other natural resources have been negatively affecting natural ecosystems, biodiversity, and climate.
The important discussion today is about creating climate resilience and the important role that youth play in this resilience creation. At first, those of us at the policy-making level need to listen to the youth, talk about the demands of the youth, and discuss their innovations and how they can move forward with them.
Recommendations
Protecting the environment and preserving it for the future is a shared responsibility that requires the participation of all people, especially young people.
Young people have a vital role to play in long-term planning for adaptation and resilience.
Provide young people with opportunities to share their ideas.
Allocate funding to youth initiatives in both urban and rural areas.
Adopt collaborative approaches that create linkages between youth and the private sector.
Motivate young people to contribute to Sustainable Development Goal 12 on Sustainable Production and Consumption.
Solidarity among young people around the world is essential for achieving real change in the fight against climate change.
Youth from the climate vulnerable areas must be included in climate related dialogue and policy.
Combine existing small initiatives with new ones and involve youths to work together.
Young people should seek out accurate knowledge about climate change and link it to local conditions.