Patterns and effects of climate change in the north-west Bangladesh and its policy implications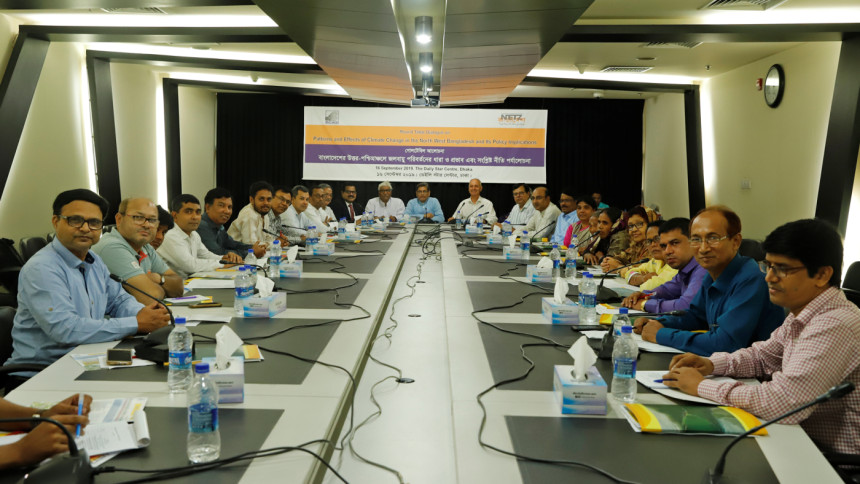 Brig. Gen. Shahedul Anam Khan ndc, psc (Retd.), Associate Editor, The Daily Star and Moderator of the Session
Bangladesh is one of the worst sufferers of climate change. The north-west part of Bangladesh has improved a lot in the last few years in terms of both poverty and employment but the adverse impacts of climate change are putting our progress at risk. We need to address this issue immediately. Today, we want to discuss how we can face this situation and tackle it in the best way possible.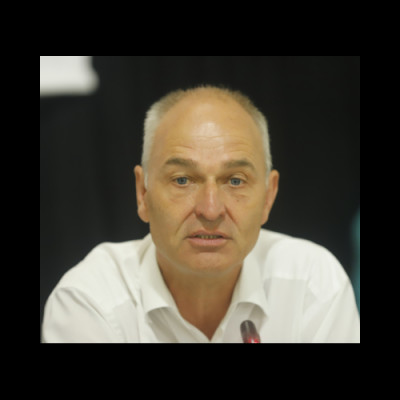 Peter Dietzel, Executive Director, NETZ
The richest ten percent of the global population is responsible for almost half of the carbon dioxide emissions, while the poorest ten percent causes only one percent of the emissions. The reason for this imbalance is the lifestyle of the rich – people who have money, consume more, buy more and travel more. The people with the lowest income are the least responsible for causing climate change. But they are the most vulnerable to the consequences. In this context, we have organised this roundtable discussion.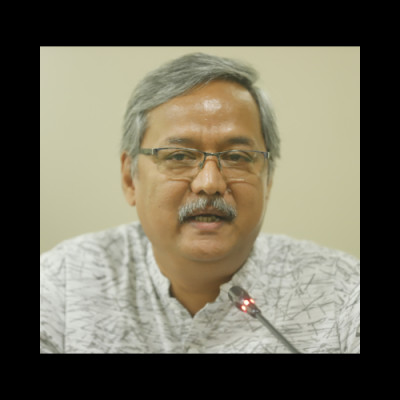 Habibur Rahman Chowdhury, Country Director, NETZ Bangladesh
NETZ has been working on disaster management since the cyclone in 1991. In the last twenty years, we concentrated our interventions in the northwestern region, particularly in Rajshahi and Rangpur divisions. We have tried to address river erosion, flooding, water scarcity and other natural disasters through various programmes. We supported the poorest people to whom government support hardly reaches. We formed small groups and ran awareness campaigns. We provided these people with trainings on various skills and assets and thus created alternative job opportunities for them. Most importantly, we ensured education for their children so that they can break out of the vicious cycle of poverty. So far, we have been able to improve the livelihoods of three lakh people of the region.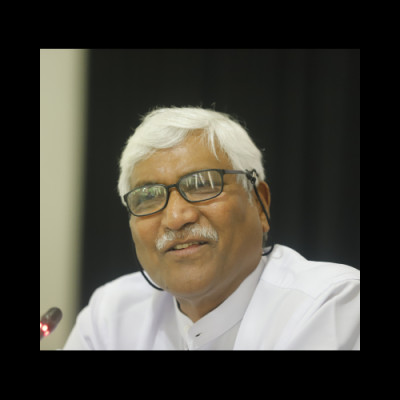 Dr. Atiq Rahman, Executive Director, Bangladesh Centre for Advanced Studies (BCAS)
If you consider the world as a whole, you don't think about the poor; it is the change in temperature and climate that comes to your mind immediately. Similarly, if you think of Bangladesh, you think of the effects on the environment, not how people living here are affected. But when we focus on a certain area, we see how much people have lost. That is why we should work on particular areas, one at a time.
One thing I have learnt is that it is not the average that matters, it is the extreme that matters. 100 percent of the people in the northwestern area have said that the heat and humidity have both increased over the past few years, which matches our scientific data as well. If the policymakers listen to these people, their climate-related policies will be pro-people and effective.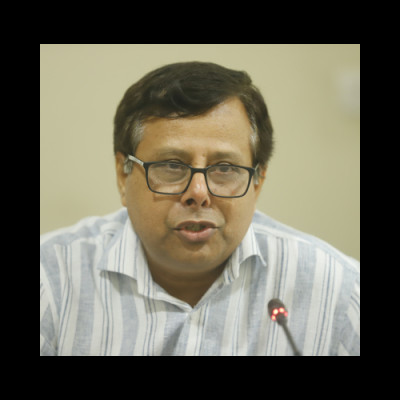 Dr. Dwijen Mallick, Fellow, Bangladesh Centre for Advanced Studies (BCAS)
In our study, we analysed the data of the last 35 years of some areas of the northwestern region. It was found that the trend in temperature rise in summer over 1981 to 2016 is very high. On average, the temperature in the summer is 36 degrees Celsius. However, in some cases it went up to 42 degrees. It is estimated that in the coming years, it will go up by 2/3 degrees more. In the same way, we see abrupt changes in rainfall as well. The average rainfall in a year remains the same over the years but the timing is changing; sometimes there is more rainfall before the rainy season but less during. We are seeing reflections of the same findings in our household surveys and participatory research studies conducted in the region. This coalescence will help to do a proper vulnerability analysis and find an effective adaptation strategy.
The main observation in our research studies is that climate change is resulting in huge adverse impacts on every sector related to the livelihoods of the people in the northwestern region, particularly small farming and livestock.
Our research also shows that the indigenous people of the northwest are suffering from food insecurity. They remain unemployed for six months. They don't have enough means to buy three meals. Their food basket is also very narrow – only carbohydrates. Hence, they suffer from malnutrition which directly affects their ability to work. It is a vicious cycle. They are the worst sufferers of climate change.
In the existing patriarchal social structure, women are already in a vulnerable position. The climate change factors are pushing them further into the danger zone.
Through our research we tried to find out effective adaptation strategies for these vulnerable groups. Although they have their own form of adaptation techniques, they are still lagging behind in terms of knowledge, skills and resources. We have pinpointed some specific sectors where they can find employment such as small farming, courtyard vegetation, and poultry.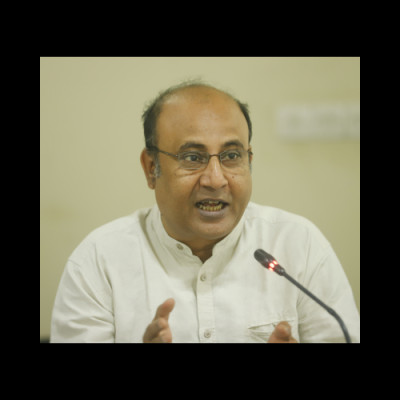 Mizanur Rahman Bijoy, Researcher and Coordinator, Network on Climate Changes in Bangladesh (NCC,B)
The northwest remains neglected in terms of allocation of development resources. For example, if we look at ADP allocation in environment, climate change and disaster management sectors, the northwestern region received the least amount of funds in 2016. Again, Dhaka and Chattogram use up 56 and 55 percent, respectively, of total electricity production in the country while Rangpur receives the lowest amount of electricity, only 32 percent. Still, majority of the solar home systems, which is meant for people who can't afford electricity, was sent to Chattogram and Dhaka! Considering the backward situation of Rangpur region, a government study recommended allocation of at least 10 percent of the ADP to this region. Unfortunately, we haven't seen any reflection of this recommendation in the last five years' development budget. The northwest also remains neglected in the government's climate change related policies and plans. To bring change to this hopeless situation, we must raise our voice and create political pressure on the government.
Rajshahi Agricultural Improvement Bank and Barind Multipurpose Development Authority (BMDA) are two key institutions that can play a big role in improving the situation of the northwestern region, particularly in tackling climate change effects, if they are properly governed and strengthened with adequate resources and policy support.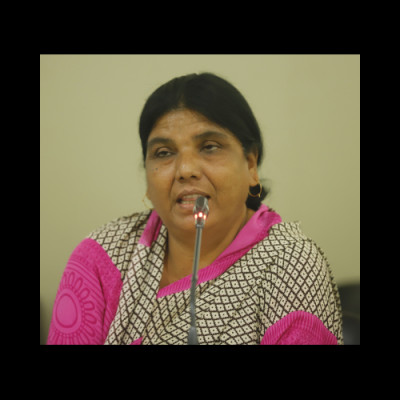 Costantina Hasdak, Member, Deopara Union Parishad, Godagari, DASCOH, Rajshahi
I am a Santal. We live in the north Barind region. For the last few years, we have been suffering badly from the abrupt changes of temperature during both winter and summer. Unbearable heat and cold have also become very damaging for our livestock and crops. Sometimes, the temperature rises so much that there is a shortage of water. We are not even getting water through deep tube wells as the water level in the region is going down. We have to travel 2-3 kilometres to fetch drinking water. Therefore, many people drink water from nearby ponds which is causing serious illnesses. The severity of the water crisis has reached such levels that many Santals are leaving their homes in search of employment. We urge the government to take immediate action to solve the water crisis.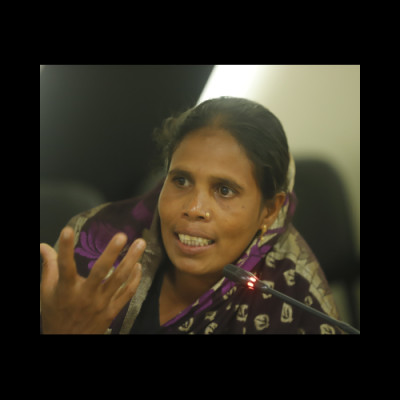 Musammot Arifa Begum, Member of Dak Die Jai village group, Umorpara, Dimla, Pollisree, Nilphamari
We live along the banks of the Teesta River. Every year we suffer from river erosion. It becomes really difficult for us to find employment. We have to work as day labourers which means we are poorly paid. The situation has been improving due to various interventions by Pollisree. They are creating alternative employment opportunities and providing livestock. Such programmes need to be replicated in the whole northwestern region.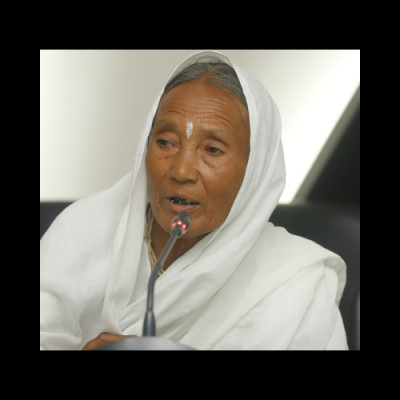 Kagji Bala, Member of Manjhipara Women's Self Help Group, Ramna, Chilmari, MJSKS Kurigram
I have been a victim of river erosion for the last two decades. I had to shift my house 20 times. This time I had to take shelter on the street and stayed there for a whole month. The support we get from the government is next to nothing. Also, as an old person, I can't travel a long way to receive relief. I urge the government to take immediate action to protect our lives and livelihoods from the wrath of the mighty Brahmaputra. MJSKS has provided us with some livestock. We need more such support in our region.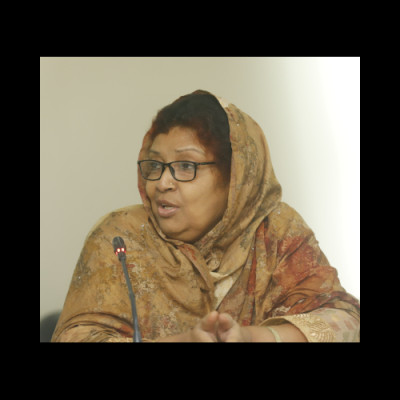 Shamim Ara Begum, Executive Director, Pollisree, Dinajpur
We have observed dense fog at the wrong time of the day which harms agriculture. While seeking alternative solutions to unemployment, we introduced crops of different varieties that can withstand the changes. However, it takes time to make local people familiar with the cultivation process of new crops. Now, our priority is to make them aware of the early warning system so that they can communicate with the Water Development Board, meteorological department and department of livestock services to lessen the damaging impact of climate change induced disasters.
Due to lack of flood centres people have to seek shelter in local schools during a disaster. Adolescent girls become particularly vulnerable to sexual harassment since there are no separate compartments for men and women in those makeshift shelters.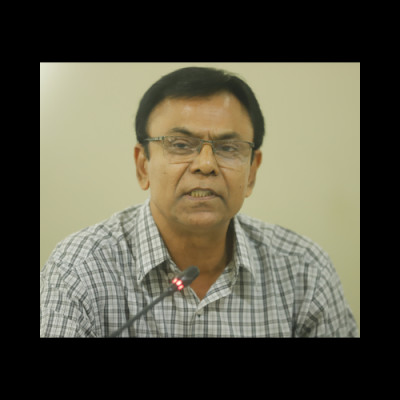 Akramul Haque, Chief Executive Office, DASCOH Foundation
Our population census is faulty. It doesn't represent the real number of plain land indigenous people as they are often categorised under different religions. When they are not represented in the census properly, how can we expect proper budgetary allocation for them and ensure that their voices are heard? Policymakers should consider this issue very seriously.
There is a lack of coordination between BMDA and Water Development Board. If BMDA can strengthen their management system, Water Development Board can hand over the irrigation projects to them which will improve the overall irrigation system in Barind region.
The government has taken an initiative of digging canals in the northwestern region. There is no point in digging more canals unless a proper water storage facility can be developed.
Waterlogging is another problem that should be addressed immediately by the Water Board. Dams and roads are built without leaving any room for drainage which causes serious waterlogging.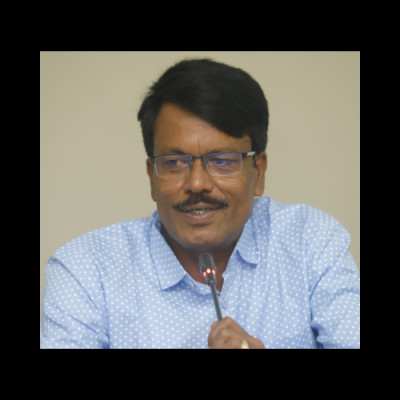 Shyamal Chandra Sarker, Director, MJSKS
There are 16 rivers in the Kurigram region. We often suffer from overflooding which makes local people vulnerable and forces them to migrate. Earlier, there was a river port in Kurigram which created employment opportunities for many people. There were also abundant fish resources in the rivers. But now the rivers are gradually being silted and other areas are becoming inundated. The inundation results in fatal consequences, including an increase in physical vulnerability and loss of biodiversity.  Research organisations should step forward to address the damages of this region. Due to irregular funds and short tenure of project, NGO intervention in our region is very limited. To address this gap, we need to set up village-level knowledge and learning banks which will develop action points towards mitigating the climate risks in the region.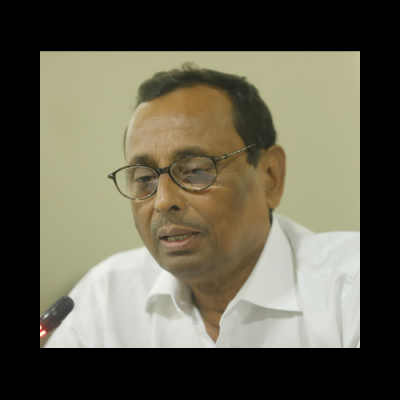 Dr. Ahsan Ali, Executive Director, Ashrai
In the High Barind area, arable lands are being turned into fruit orchards as deep tube wells cannot be set up due to the rock layers. The change in the agriculture system has affected the employment opportunities of the region and resulted in internal migration. Earlier, people from other regions used to come to this area for work during paddy harvesting season. Abrupt changes in weather are also causing an outbreak of various types of new diseases such as kala-azar in the area.
To create employment opportunities, we need to develop private enterprises in the northwestern region. There is also an urgent need for establishing technical schools for the indigenous communities so that they can get opportunities to learn new skills.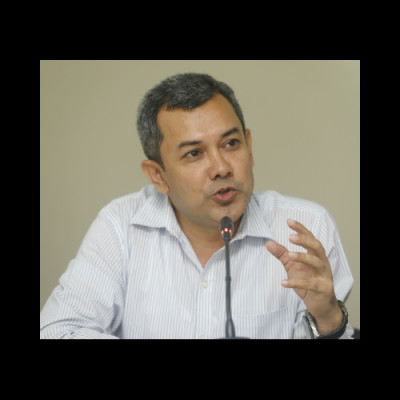 Md. Shamsuddoha, Chief Executive Officer, CPRD
Our disaster management policy doesn't extensively address the new types of disasters such as dense fog, heatstroke and flash flood. Therefore, researchers should explore these issues deeply and share the findings with the policymakers.
Public goods are now being turned into private assets, either through illegal occupation or with the state's approval. The poorest section of the population, particularly indigenous communities, is heavily dependent on public goods such as khas land to earn a livelihood.   Therefore, we need to ensure good governance keeping in sight the developmental perspective. For example, we can't ensure available drinking water for the water-scarce regions unless the water bodies are not freed from illegal occupation. The Department of Public Health Engineering (DPHE) has been assigned to dig tube wells for safe water. But we need to keep in mind that if water levels deplete in the northern region and salinity increases in the southern side, we won't be able to extract water, no matter how many tube wells we dig on the surfaces. Public goods should be invested for common people and maintaining strict rules and regulations is required.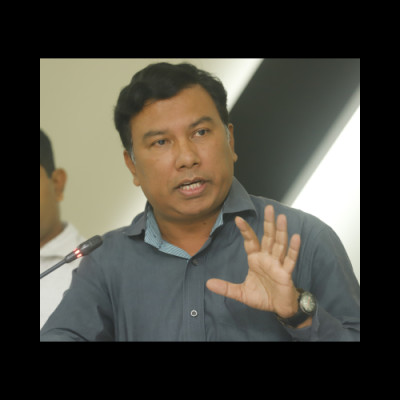 Kazi Amdadul Haque, Director, Strategic Planning and Head of Climate Change Adaptation & Disaster Management, Friendship Bangladesh
There are many indigenous adaptation mechanisms that should be incorporated into our mainstream adaptation plan. During my visit to Kurigram, for example, I learned that local people do not cut down some trees as those plants prevent floodwater intrusion. The union councils and district councils should consider the concept of adaptation when they take up different initiatives. Friendship constructed an oval-shaped shelter for the destitute and proved that this type of construction is helpful for preventing water intrusion.
It astonishes me when I see that climate funds are being used to construct flyovers in Banani.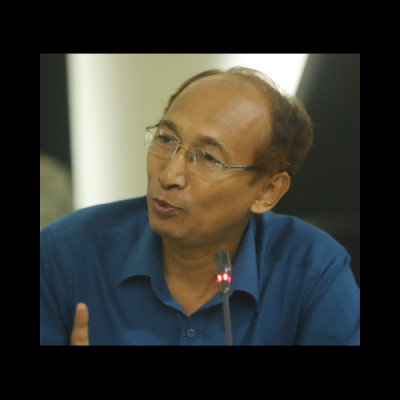 Md. Mudasser Billah, Former Deputy Secretary, Ministry of Fisheries and Livestock
The most intimidating impact of climate change is on food security and livestock. In winter, a large number of chickens die because of the sharp decrease in temperature. Therefore, people in the northwestern region no longer see rearing chicken as an income-generating option. Similarly, during floods, farmers can't feed and provide shelter to their cows and goats so they have to sell them at a very low price. The government and private sector must come forward to save livestock from the adverse impacts of climate change.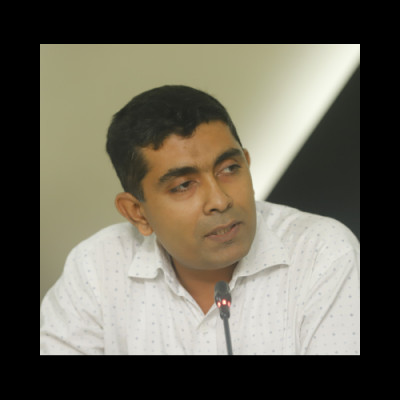 Zunaid Ali Saqee, Media Consultant, Friendship Bangladesh
While working with the Bangladesh Meteorological Department, I came to know about the new types of disaster, thunderstorm and lightning. In North Bengal, unexpected hailstorm poses threats to mango production. In monsoon, many people are killed by lightning as well.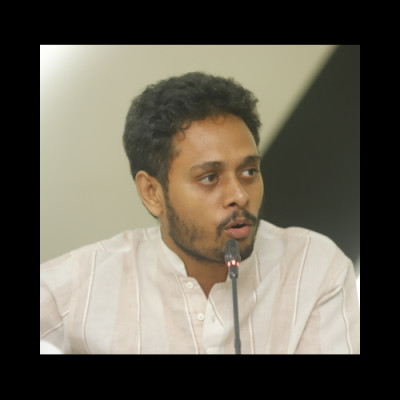 Bahauddin Bahar, Project Coordinator, PLCCR Project, BARCIK
BMDA focuses mainly on infrastructural development. However, they do some crop and seed production projects but those are not concerned with crop diversification and generation of new varieties. The market system also plays an important role in determining production of crops. For example, although tomatoes and potatoes are climate-resilient crops, farmers are not interested in the cultivation of these vegetable as they don't get their expected price.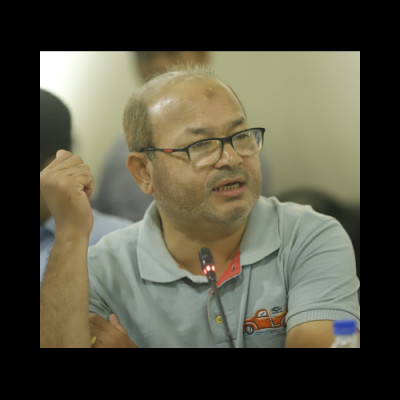 Salim Reza, Programme Manager, Pollisree, Dinajpur
There should be collaboration between the local academic institutions and NGOs to fight climate change impacts in the northwest part of the country. We also need to encourage young people to participate in these programmes.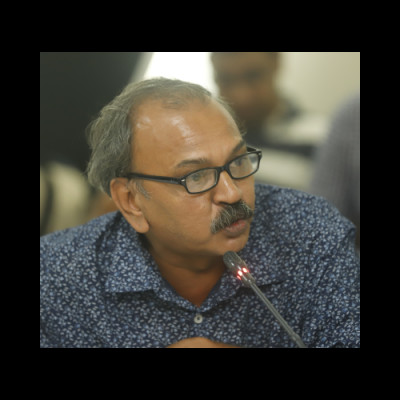 Jahangir Alam, APC, DASCOH, Rajshahi
Naogaon has long been known for paddy cultivation but last year it became the second highest mango-producing district with 29,000 hectares of land of mango orchards, expecting to surpass the mango capital of Chapainawabganj in the next two years. Therefore, a large number of people including indigenous people are losing their livelihoods. The lands suitable for paddy production are turning into orchards of different fruits due to severe water scarcity. This problem can be resolved only by creating access to adequate amount of water. Rajshahi WASA has taken up a project worth Tk 4,000 crore to bring water from Godagari which is 30km away. If water can be supplied from distant water bodies, the pressure on groundwater will lessen significantly.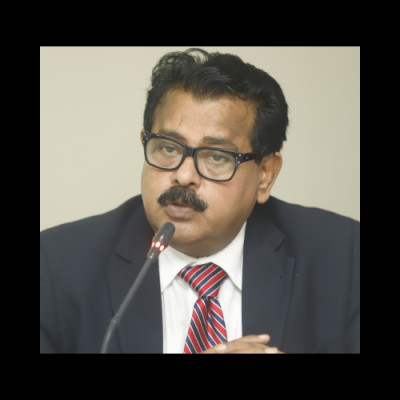 Md. Israfil Alam, Member of Parliament, Naogaon-6
Although half of the country's total population live in North Bengal, the area doesn't get adequate attention from the policymakers. Article 19 of our Constitution which stipulates equality of opportunity should be the basis of all the development programmes in the country.
North Bengal is popular for harvesting Rabi crops such as wheat, mustard and peas. Since farmers can't preserve Rabi crops due to climate change effects, they are switching to paddy farming. Unfortunately, farmers do not get their expected price from selling paddy. There is also a serious lack of storage facilities for paddy; the government procurement process is always delayed; and syndicates manipulate prices. At the end of the day, it becomes really difficult for the farmers to get even the production cost by selling their produce.
Rajshahi Krishi Unnayan Bank is more interested in providing industrial loans than agricultural loans. Farmers have to go through a lot of hassle to get agricultural loans. They even have to bribe the officials and brokers.
Due to climate change our rivers are dying and fishermen are losing their jobs. During drought even ponds dry up and people can't do pisciculture. Many deep wells and shallow tube wells are being placed. As the groundwater level is depleting, sometimes it becomes difficult to get water through deep tube wells. Therefore, we have to free up large water bodies from illegal occupation. Digging more canals will help to reduce pressure on groundwater.
There is a lot of money in the climate fund but it is not being allocated properly. The climate fund must reach the people who need it the most.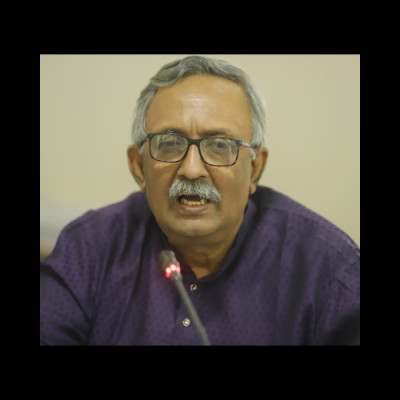 Fazle Hossain Badsha, Member of Parliament, Rajshahi-2
I am currently preparing a document on the northwestern region. The climate change related issues of the region will get required attention in the paper. North Bengal is self-sufficient in rice. It is the main producer of fruits and vegetables. It also provides 80 percent of our total freshwater fish. If the region is severely affected by climate change, the whole country will suffer gravely. In today's discussion, we have talked about the climate change induced disasters happening in the region. I have also brought these issues before the Parliament umpteen times. Unfortunately, the poor people of the region remain neglected in our budget and development policies. Unless and until we can create political pressure on the government, the situation will not change. We also need to be careful about unplanned industrialisation in North Bengal as I have heard of a plan of relocating tanneries to that region. Industrialisation which is not labour intensive and environment friendly must not be extended there.
Peter Dietzel
We are accountable mainly to the people who contribute least to climate change but suffer the most. We are accountable to them for whatever we do in our mitigation and adaptation strategies. Those people and their efforts should be supported with topmost priority. This is the key message from today's roundtable.