Foreign envoys happy with facilities at Bhasan Char: foreign ministry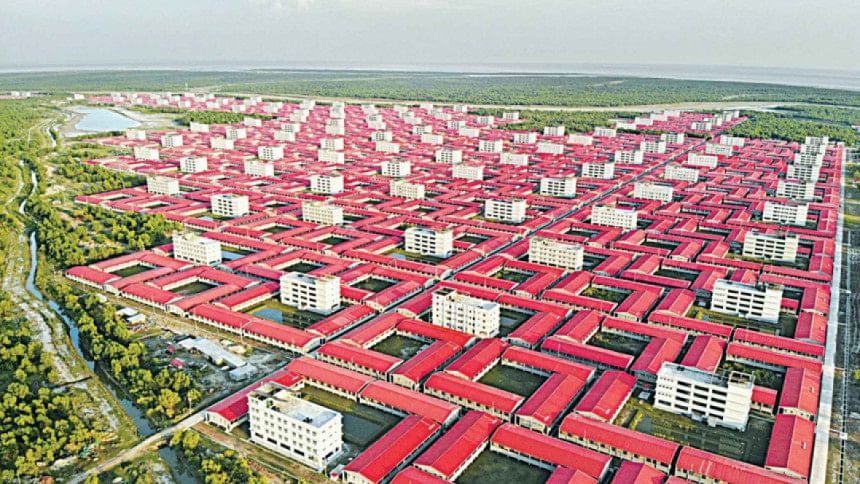 Foreign envoys who visited Bhasan Char yesterday were impressed with the facilities and scope available to Rohingyas there, said the Ministry of Foreign Affairs today.
Foreign Secretary Masud Bin Momen, PM's principle secretary, senior officials and ambassadors of Japan, China, France, Indonesia and resident representatives of UN, UNHCR, WFP in Bangladesh visited Bhasan Char yesterday.
The visit to Bhasan Char was hosted to discuss progress on the island and support to the approximately 30,000 Rohingyas living there.
"Increasing community self-reliance is a priority, particularly given the increased humanitarian funding challenges," UN Resident Coordinator in Bangladesh Gwyn Lewis tweeted.
Japanese Ambassador Iwama Kiminori, Chinese Ambassador Yao Wen, French Ambassador Marie Masdupuy and Indonesian Ambassador Heru Hartanto Subolo reached Bhasan Char on a helicopter around 10:30am.
They were accompanied by UN Resident Coordinator Gwyn Lewis, UN High Commissioner for Refugees Representative Johannes Van Der Klaauw and World Food Program Officer-in-Charge Simone Lawson Parchment.
Humayun Kabir, officer-in-charge (OC) of Bhasan Char Police Station, said the delegation, including the ambassadors of four countries, monitored the overall situation from 11:00am to 3:00pm.
They also talked to Rohingyas about their facilities, living standards and other issues, added the OC.