Bangladesh, Germany for sustainable Rohingya repatriation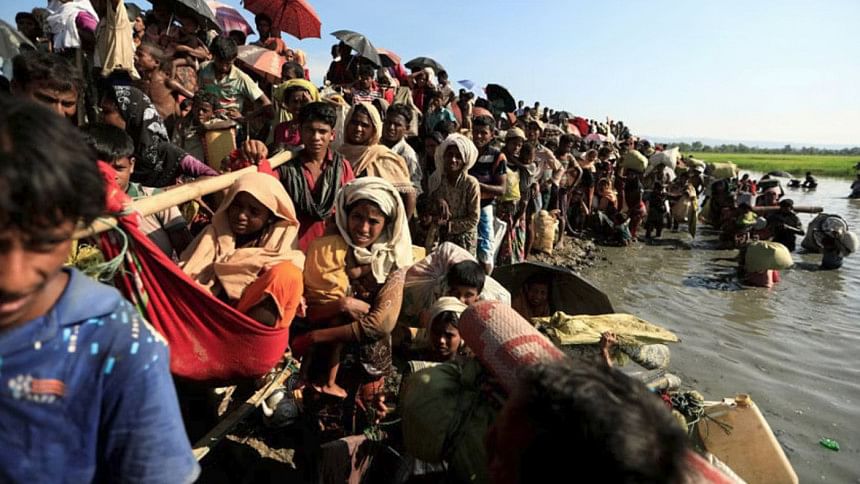 Bangladesh and Germany have agreed that any repatriation of Rohingyas to Myanmar would have to happen in a voluntary, informed, dignified, and sustainable way.
Both sides highlighted the central role that the UNHCR would have to play in such a process.
During her meeting with Foreign Secretary Masud Bin Momen in Dhaka yesterday at the Ministry of Foreign Affairs, Director for Humanitarian Assistance in the Federal Foreign Office of Germany, Susanne Fries-Gaier, expressed deep gratitude towards the Government of the People's Republic of Bangladesh for the support given to the Rohingya refugees.
She appreciated advocacy efforts to further progress on programs that create opportunities, especially for young people and women.
This would empower the refugees upon their return to their homeland, she said.
The Foreign Secretary thanked Germany for its humanitarian support for the Rohingyas.
He also mentioned the challenges Bangladesh is facing due to the extended stay of Rohingyas.
Masud Bin Momen briefed on the ongoing activities to commence repatriation.
Fries-Gaier applauded the initiative taken by the government of Bangladesh to shelter the Rohingyas. She also appreciated the success of Bangladesh in disaster preparedness.
She was in Bangladesh from June 2-5 on an official visit.
In coordination with UNHCR and their close partner, the Republic of Korea, a high-level delegation visited several camps in the Ukhiya cluster as well as a host community against the backdrop of fresh food ration cuts from USD 10 to 8, implemented on June 1.
During her visit, Director Fries-Gaier announced fresh allocations of additional funds towards the Rohingya response in the region, both in Bangladesh and Myanmar, including an additional EUR 5 million in funds for WFP. The total sum of the additional allocations is EUR 12 million.