UNHCR collecting Rohingya data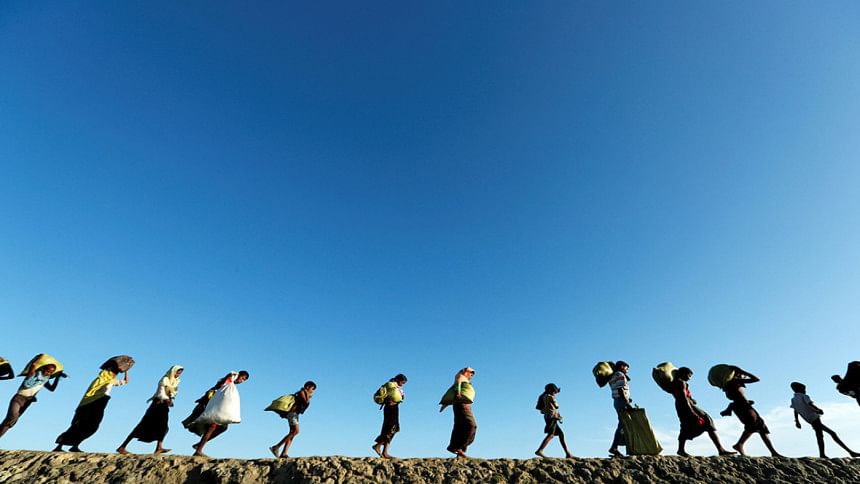 The United Nations High Commissioner for Refugees (UNHCR) has been working with the Bangladesh government to collect data on the estimated 5,36,000 forcibly displaced Rohingyas of Rakhine state of Myanmar and their needs.
"The family counting exercise will enable the Government, UNHCR and other agencies to have a better understanding of the size and breakdown of the population and where they are located," UNHCR spokesperson Andrej Mahecic has told reporters at a regular press conference in Geneva, Switzerland.
"It is key for getting the right aid to the right people. It will also help flag refugees with special protection needs, such as single mothers with small infants, people with disabilities, or children and elderly refugees who are on their own," he added.
The exercise has so far counted 17,855 families - more than 70,000 individuals.
Around 5,36,000 Rohingyas have entered Bangladesh from Rakhine state of Myanmar to avoid persecution carried out by he Myanamr army since August 25.