'US focused on improving situation for Rohingyas'
Efforts are on to promote accountability for those responsible for atrocities, says US official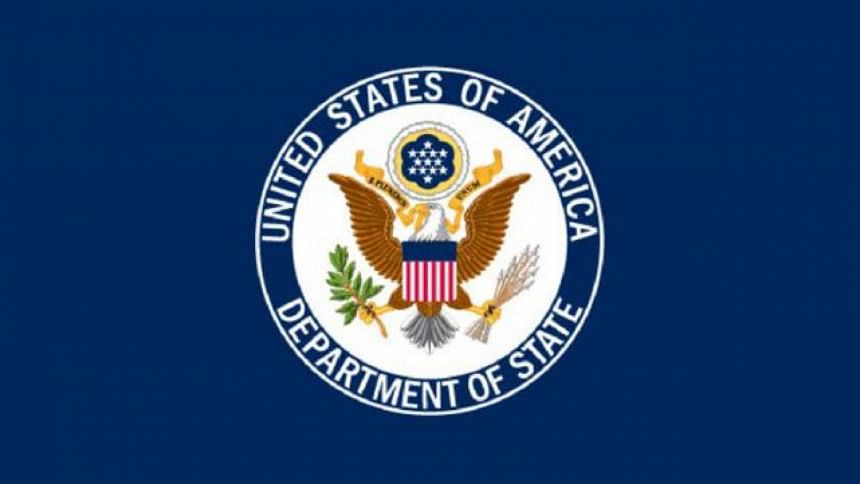 The United States remains focused on steps that will improve the situation for Rohingya refugees and all people in Myanmar as well as promoting accountability for those that were responsible for these atrocities, said Deputy Spokesperson at US Department of State Robert Palladino.
"Specifically, our efforts are aimed at easing suffering and addressing some of the root causes of these conflicts, and to urge greater humanitarian access inside of Burma (Myanmar) is something that we are – that we remain very much focused on. We've been – and I'll leave it at that," Palladino said while briefing media at Washington, DC yesterday (December 11).
Asked, Palladino said, "Last year the department concluded that horrific atrocities had taken place in Burma's northern Rakhine State."
"That conclusion of ethnic cleansing, to your question, in no way prejudices any potential further analysis on whether mass atrocities have taken place, including genocide or crimes against humanity," he said.
Asked if the US is actively pursuing a further investigation into whether these acts would constitute genocide, Palladino said they are open to new information in this regard.
"We continue – we're open to new information and no – yes. And so the Vice President has been clear as well. Violence and persecution by the military and vigilantes that drove all these people out is without excuse. And the United States will remain focused on steps that will improve the lot of the refugees as well as all the people of Burma and to hold those accountable that are responsible."
WHO ARE ROHINGYAS?
The Rohingya people are an ethnic minority group who reside in Rakhine State, Myanmar (previously known as Burma). Described by the United Nations in 2013 as one of the most persecuted minorities in the world, the Rohingya population is denied citizenship under the 1982 Myanmar nationality law. The Rohingyas are mostly Muslims while there are some are Hindus.
WHAT HAPPENED TO THEM?
There were an estimated 1 million Rohingyas living in Myanmar before the crisis that began since August 25, 2017. By December 2017, more than 700,000 Rohingya refugees from Rakhine, Myanmar sought shelter in Bangladesh after crossing the border, escaping the Myanmar military's large-scale campaign of ethnic cleansing.
WHAT ATROCITIES WERE COMMITTED AGAINST THEM?
The atrocities committed against Rohingyas by Burmese security forces include mass killings, sexual violence, and widespread arson, which amount to crimes against humanity. Military and civilian officials have repeatedly denied that security forces committed abuses during the operations, claims which are contradicted by extensive evidence and witness accounts.