Aid for Rohingyas: US, EU pledge $87m fund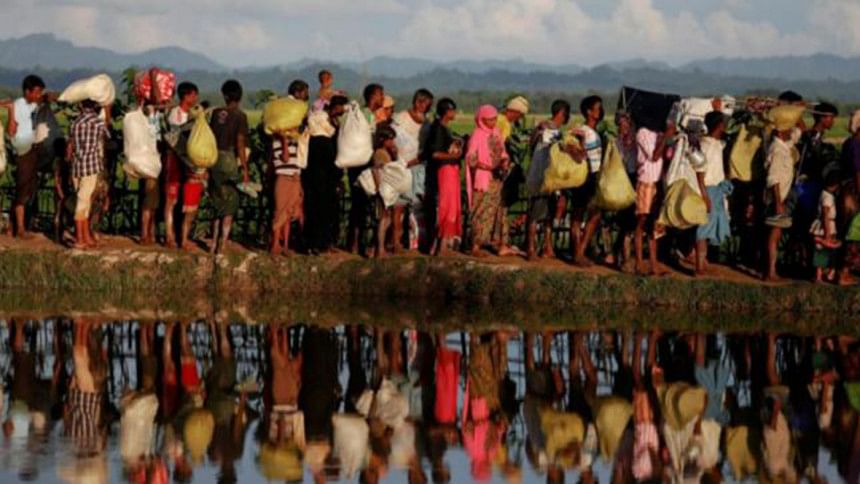 The United States and European Union have announced additional funding of $60 million and €24 million ($27 million) respectively as humanitarian assistance for the Rohingya refugees.
The announcement came at the launch of the 2019 UN Joint Response Plan for Bangladesh in Geneva on February 15.
"This funding will help address the emergency needs of more than 900,000 refugees in Bangladesh, most of whom are Rohingya women and children from Burma [Myanmar], and the related needs of Bangladeshi host communities," said a statement issued by the US State Department.
The beneficiaries include Rohingya who have taken refuge in Bangladesh since August 2017, when Myanmar security forces began committing atrocities, including ethnic cleansing, against Rohingya villagers across northern Rakhine State in Myanmar.
It says the US remains the leading contributor to the humanitarian response to this crisis in Myanmar and Bangladesh, having provided nearly $449 million since the outbreak of violence in August 2017, of which nearly $406 million is for programs inside Bangladesh.
"We continue to call on others to join us in contributing to this humanitarian response," State Department said, while also calling on Myanmar to create the conditions for voluntary, safe, dignified, and sustainable returns of the Rohingya.
In a statement on February 15, the European Commission said it had released an additional €24 million for the Rohingyas and host communities living in Cox's Bazar. Part of the funding will also cover disaster preparedness initiatives in the country.
EU Commissioner for Humanitarian Aid and Crisis Management Christos Stylianides lauded the government of Bangladesh and the humanitarian community for their response to the plight of the Rohingya refugees.
"Our collective efforts have saved countless lives since the crisis began over a year ago. Yet we cannot stop now as hundreds of thousands of Rohingya rely on humanitarian aid to survive. This is why we are stepping up our EU support. We will stand by those most in need for as long as it takes."
The new announcement brings the total EU assistance in response to the Rohingya crisis in both Bangladesh and Myanmar to €139 million since 2017, out of which €94 million for humanitarian aid.
The EU calls for voluntary, safe, dignified and sustainable returns, with the full involvement of the United Nations, especially the UNHCR, in order to guarantee that the return process will be in line with the international law.