UN resolution condemns Myanmar's rights violation
China, Russia, among 10 voted against it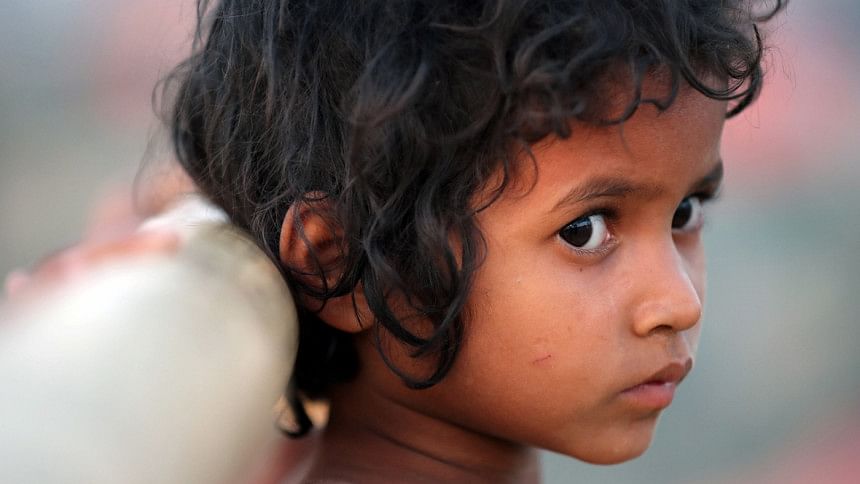 Condemning human rights violations in Myanmar, the third committee of the UN General Assembly in New York has adopted a resolution on the situation.
The UN body would have "the Assembly condemn all rights violations in Myanmar and call for an independent investigation into them, including against Rohingya Muslims, to ensure that perpetrators are held accountable," said an UN press release on November 16, 2018.
The Assembly would advocate international support for the underfunded 2018 joint response plan for the Rohingya humanitarian crisis, it said.
Myanmar, China and Russia, seven other countries voted against it and 26 nations -- including Japan -- abstained, the UN said.
A total of 142 countries voted in favour of the resolution brought jointly by the European Union and OIC.
Bangladesh and Austria placed the resolution on behalf of the OIC and EU respectively.
A total of 103 countries, including the USA, Canada, Austria and Mexico co-sponsored the resolution.
The international community hopes that the resolution will play a significant role in ensuring sustainable rehabilitation of Rohingyas, UNB reports quoting the press wing of Permanent Mission of Bangladesh to the United Nations today.
Bangladesh Permanent Representative to the UN Ambassador Masud Bin Momen said the resolution makes several references to Bangladesh as the host country for the forcibly displaced Rohingya.
In its capacity as the Chair of the OIC Council of Foreign Ministers, Bangladesh submitted the draft resolution on behalf of the group and co-sponsored it, the UNB reports said.
The resolution is yet another affirmation of the international community's solidarity with the Rohingya, said Ambassador Momen.
Last year, he said, the world had failed yet again to prevent the gravest crimes under international law committed against the Rohingya.
Ambassador Momen said the resolution reaffirms that the Rohingyas must be allowed, on their own accord, to return to their homes or any place of choice in Myanmar's Rakhine State.
Since August last year, Bangladesh has urged the international community to stand by it as Bangladesh engaged in renewed efforts to resolve the crisis through dialogue with Myanmar.
With assurance from Myanmar, Bangladesh had agreed on November 15 to commence voluntary repatriation of individuals and families verified by Myanmar as Rakhine State residents.
It, however, appeared that the Rohingya themselves were not sufficiently convinced by the words of assurance as not a single one of them came forward to avail of the option to return.
They have instead made their voices heard seeking guarantees for a pathway to citizenship, entitlement to lands and compensation, protection from violence and reprisal, and dispensation of justice in Myanmar.
The UN agencies concerned must be allowed access to ascertain the right environment for return, said Ambassador Momen.