Rohingyas held with 9,000 yaba tablets at Dhaka airport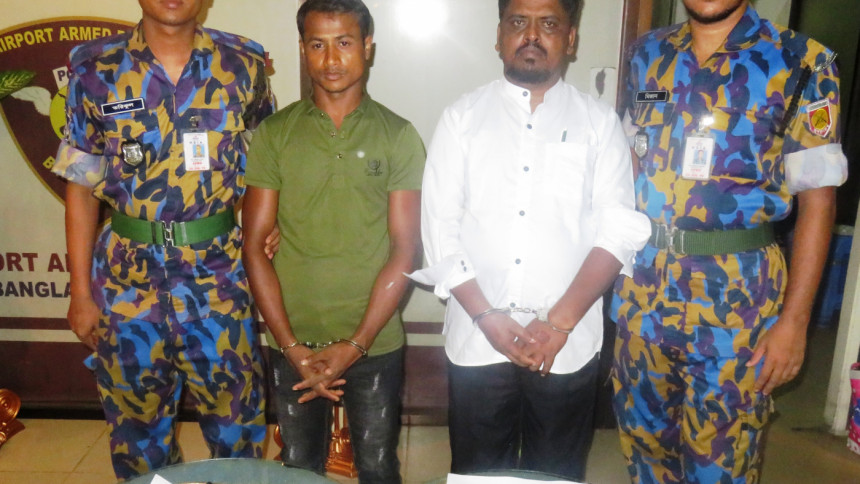 Two Rohingyas have been held at Dhaka airport with nearly 9,000 pieces of contraband yaba tablets stuffed inside their stomach.
Arrestees were identified as Nazrul Islam, 46, and Mohammad Jubair, 22, both nationals of Myanmar. They were held from the domestic terminal.
Hazrat Shahjalal International Airport's Armed Police Additional Superintendent Alamgir Hossain said, they were held around 9:00pm last evening.
Airport police detained them upon suspicion, he said. They divulged during interrogation that they were carrying yaba inside their stomach.
Later, the yaba tablets, wrapped in black tape, were recovered. Both will be sued under narcotics act, the airport police official said.