Rohingya issue to be taken to ICJ, Gambian minister tells PM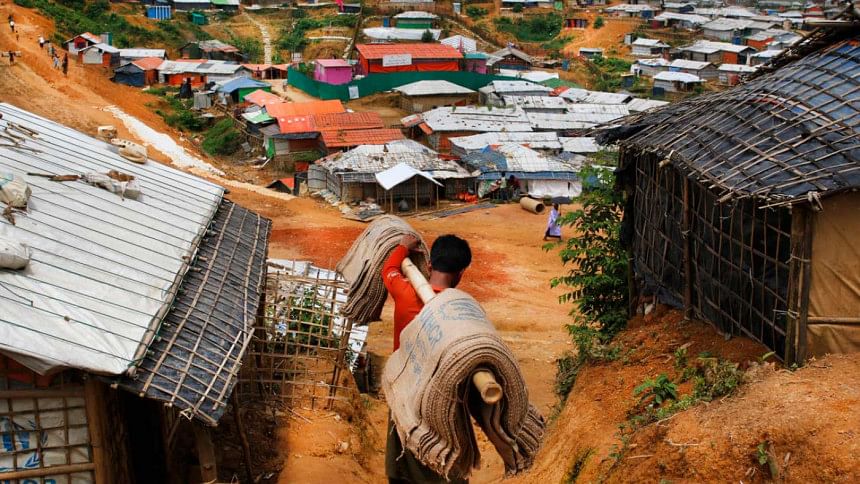 Visiting Gambian Foreign Minister Dr Mamadou Tangara today said they are committed to taking the Rohingya issue to the International Court of Justice (ICJ).

The Gambian Foreign Minister said this when he met Prime Minister Sheikh Hasina at her official residence Gono Bhaban in Dhaka.

PM's press secretary Ihsanul Karim briefed reporters after the meeting.

Dr Mamadou Tangara said his country will continue its cooperation to Bangladesh over the Rohingya crisis as it is a humanitarian issue.

He lauded the leadership of Prime Minister Sheikh Hasina for the tremendous development of Bangladesh, especially in women development and their empowerment.

The Gambian Foreign Minister handed over a letter of Gambian President to Prime Minister Sheikh Hasina.

He mentioned that he had a meeting with the Bangladesh Foreign Minister and signed an Foreign Office Protocol.

"We're keen to have cooperation in the field of science and technology," Tangara said.

Prime Minister Sheikh Hasina recalled her long struggle for the restoration of democracy in Bangladesh following her return to Bangladesh from exile on this day in 1981 after being elected as president of Awami League in her absence.

Hasina said she and her younger sister escaped from the massacre of August 15, 1975 when all of her family members, including Father of the Nation Bangabandhu Sheikh Mujibur Rahman, were assassinated.

"On my return home, it was a long journey to establish democracy in the country. We're now trying our best to improve the lifestyle of the people of the country," she said.

Hasina also mentioned that the GDP of Bangladesh registered an 8.1 percent growth while the poverty level has come down to 21 percent. "We've given the whole thrust on the development of rural people."

The Prime Minister said the government is setting up 100 economic zones across the country aiming to accelerate its industrial development alongside creating jobs.

Foreign Minister AK Abdul Momen, PM's Adviser Dr Gowher Rizvi and Principal Secretary M Nojibur Rahman were, among others, present at the meeting.