Germany to provide 1.1m euro for dev project in Cox's Bazar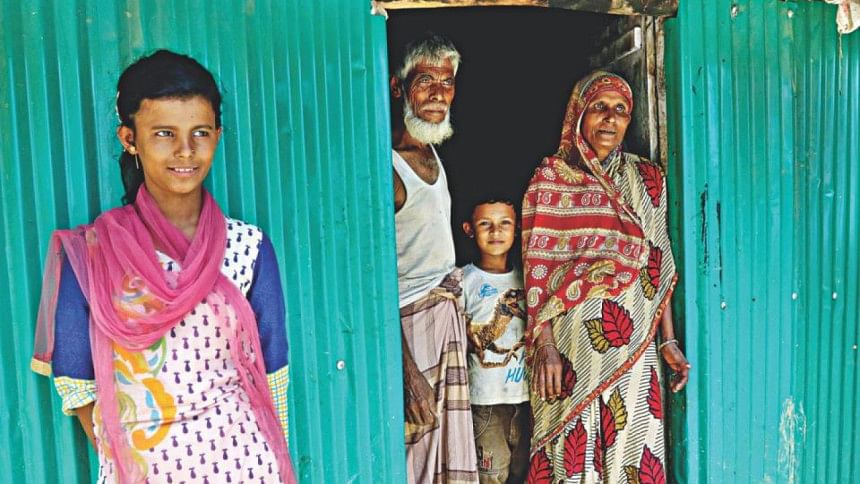 Germany will provide 1.1 million euro for implementation of Support to Community Stabilisation and Resilience project in Ukhia and Teknaf upazilas of Cox's Bazar.
The project, which aims to address the impact of the influx on host communities and governance institutions while promoting social cohesion and stability, will jointly be implemented by United Nations Development Programme (UNDP) and the UN Entity for Gender Equality and the Empowerment of Women (UN Women).
The year-long project aims to establish community security and gender-responsive policing in Cox's Bazar district, which is reeling under the pressure of the Rohingya crisis, the most concentrated and fastest-growing refugee crisis in the world.
Since the latest Rohingya influx in August last year, the population in the district has more than tripled.
An agreement to this effect was signed by German Ambassador Peter Fahrenholtz and UNDP Bangladesh Country Director Sudipto Mukerjee at the German Embassy in Dhaka today.
Shoko Ishikawa, the Country Representative of UN Women, also a partner of the project, attended the signing ceremony along with Kyoko Yokosuka, UNDP Bangladesh Deputy Country Director, said a press release of UNDP.
Cox's Bazar was already struggling, before the influx, to address high levels of poverty – 40percent higher than the national average.
On top of that, government services for host communities are stretched very thin due to added pressure from the camps, leading to dissatisfaction inside the host community.
The influx has further increased pressures on local infrastructure, and tensions are rising even within households.
The project will engage and train local leaders to build their capacities to respond to increasing tensions and grievances, to be effective mediators and to counter radical narratives in their respective communities.
A comprehensive support package will be provided to the police to improve security and the quality of responses, especially for women and children.