Bhasan Char example of Bangladesh's humanity: UN General Assembly President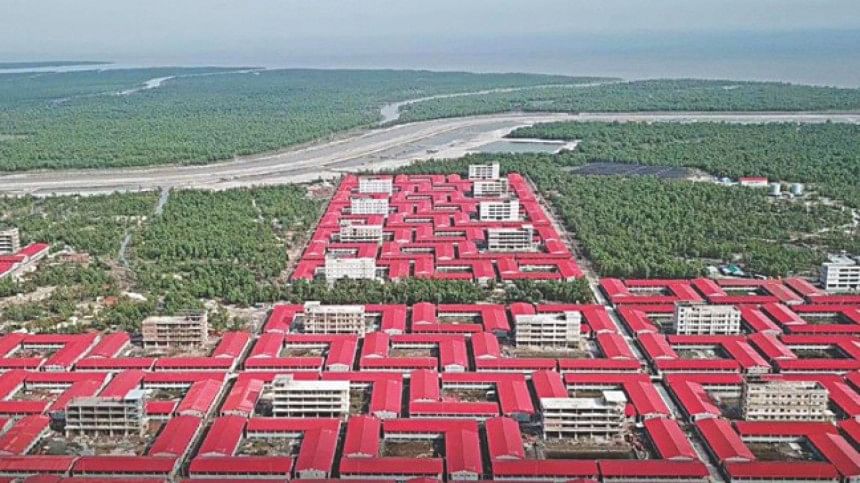 UN General Assembly President Volkan Bozkır has applauded the Bhasan Char project for Rohingya refugees, saying this is an example of humanity for the world.
He made the observation at a press briefing after a bilateral meeting with Foreign Minister AK Abdul Momen at the Foreign Service Academy today.
Volkan arrived on a two-day visit to Bangladesh at the invitation of the Bangladesh government this morning.
He called on Prime Minister Sheikh Hasina before holding the meeting with Momen.
They discussed the Rohingya crisis, climate change, migration, peacekeeping, Palestine issues, among others, Volkan said.
He applauded Bangladesh for its socio-economic progress and sheltering Rohingya refugees. He is scheduled to visit Cox's Bazar tomorrow.
"I have no scope at this moment to visit the island (Bhasan Char) but I saw a video on it and liked very much the very nice arrangements, the strong buildings." he said.
During his visit tomorrow to Cox's Bazar, Volkan said, he will make a statement on Myanmar.
"I am against military coup anywhere in the world," he said.
Foreign Minister AK Abdul Momen said Bangladesh seeks more support on the issues of climate change and migration.