Bangladesh expecting to start Rohingya repatriation in 2nd quarter of this year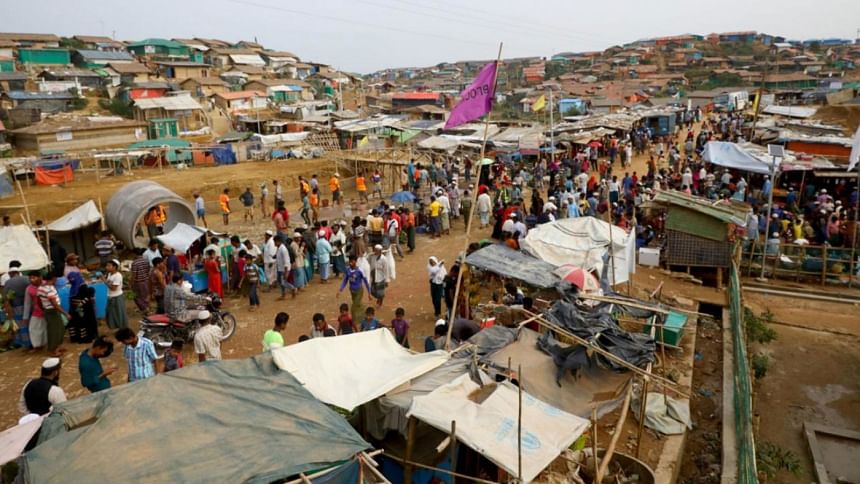 Bangladesh is expecting to start Rohingya repatriation in the second quarter of this year, Secretary to Ministry of Foreign Affairs Masud Bin Momen said after a trilateral meeting with Myanmar and China.
"We had proposed starting the repatriation in the first quarter, but Myanmar said logistical arrangement will take some more time. So, we said we can do it in the second quarter. They agreed to it," he told reporters at the foreign ministry today.
He said China and Myanmar have also been positive regarding Dhaka's proposal of keeping international community's presence in Rakhine when Rohingya repatriation happens.
At the virtual meeting, Bangladesh has proposed village-based repatriation of the Rohingyas, but Myanmar said they would like to start off with the 42,000 who have already been verified out of a list of some 830,000 Rohingyas living in camps in Cox's Bazar.
"We are preferring village-based repatriation as they will feel safe and secure with mostly relatives and neighbours in a village or area," Masud Bin Momen said.
At the meeting, Myanmar sought assurances that the Rohingyas will go by Myanmar's laws and regulations.
They also mentioned about the presence of ARSA.
"We said we don't allow any insurgents on our soil. There are some criminal groups, but they don't have any religious or political identities," Momen said.
The virtual tripartite meeting among Bangladesh, Myanmar and China began this afternoon to discuss ways to expedite the Rohingya repatriation process.
Masud Bin Momen was leading the Bangladesh delegation in the virtual meeting.
Vice Minister of China Luo Zhaohui virtually joined the meeting from Beijing with Bangladesh and Myanmar delegations.