New UN special envoy may visit Myanmar in June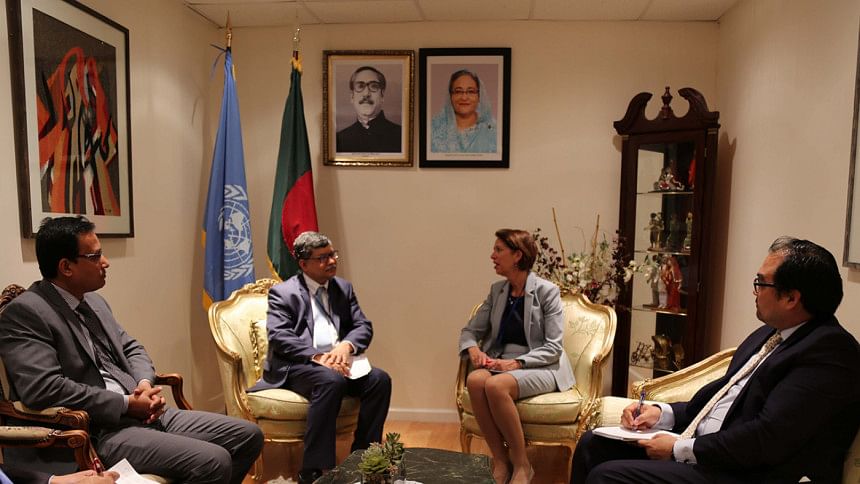 Newly appointed United Nations Special Representative of the Secretary-General (SRSG) for Myanmar Christine Schraner might visit the country in June.
She told Masud Bin Momen, Bangladesh's permanent representative to the United Nations in New York, at a courtesy call yesterday that she is preparing for the visit to Myanmar.
Masud Bin Momen invited Schraner to visit Bangladesh sooner in her convenient time, reads a press release issued yesterday by Permanent Mission of Bangladesh to the United Nations.

Schraner said that she wants to hear directly from the Rohingya people staying at the refugee camps in Bangladesh, it added.
UN Secretary-General Antonio Guterres on April 26 announced the appointment of Christine Schraner Burgener, Switzerland's ambassador to Germany, as his new special envoy to Myanmar, following a month-long search for an emissary.