Myanmar's Rohingya crisis 'spinning out of control'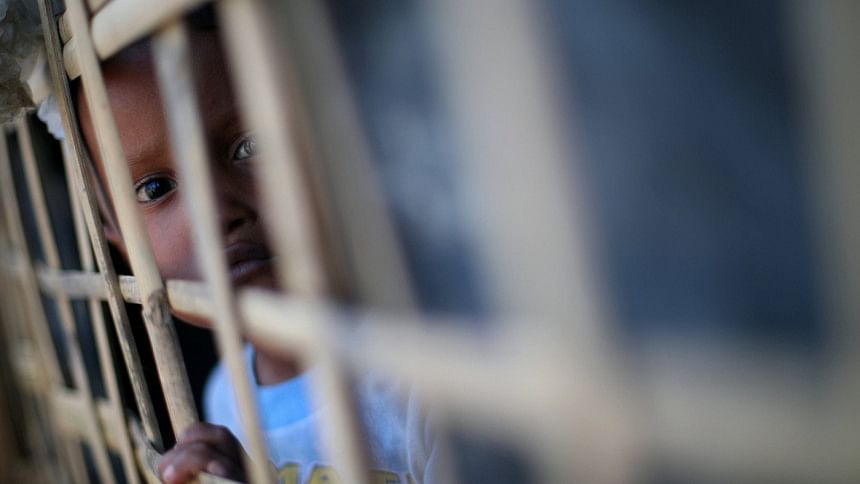 A combination of escalating violence, worsening health and poor access to conflict zones in Myanmar's Rakhine state is fueling a humanitarian crisis that is "spinning out of control", senior aid officials said on Thursday.
"We've seen a massive increase in violence not just between armed actors but also civilians, which is tearing families apart and leaving people to feel completely abandoned and disenfranchised," Peter Maurer, president of the International Committee of the Red Cross (ICRC) told the Thomson Reuters Foundation.
More than 600,000 Rohingya Muslims have crossed the border to neighbouring Bangladesh since Aug. 25, when coordinated Rohingya insurgent attacks on security posts sparked a ferocious counter-offensive by the Myanmar army.
The United Nations says killings, arson and rape carried out by troops and ethnic Rakhine Buddhist mobs amount to a campaign of ethnic cleansing against the Rohingya.
"I worry that this continued context of fear and violence is spinning out of control and will only lead to displacement of more people," Maurer said.
Myanmar has blocked humanitarian agencies apart from Red Cross organisations from accessing the northern part of Rakhine state in western Myanmar, where the conflict worsened at the end of August.
"Being one of the only actors able to operate in Myanmar presents a considerable challenge in terms of accessing villages and knowing where displaced people are," Maurer said.
"Some of my colleagues have had to walk for six-seven hours to a village, only to find it's been deserted," he said, although he added the Myanmar authorities had recently authorised Red Cross staff to use two helicopters to better track displaced people.
Maurer said high levels of inter-communal violence meant that aid workers were sometimes met with a "mixed reception" by communities and had to take "extreme care to convince people that we are not here to take anyone's side".
'NO END IN SIGHT'
The humanitarian crisis is compounded by a worsening health situation, experts say.
Nipin Gangadharan, Bangladesh country director at aid organisation Action Against Hunger, said refugees arriving in Bangladesh were "taking a longer time to get here because of the constant violence, so their health is deteriorating significantly."
"We're seeing rising levels of malnutrition, particularly among children, and people who survive on one meal a day," he told the Thomson Reuters Foundation, adding that his organisation was treating malnourished children and providing mental health support to refugees suffering from trauma.
"There's no end in sight to the conflict, so us humanitarian actors are in it for the long run," Gangadharan said.
Maurer shared his view, saying that "we're still in emergency response mode, handing out survival kits, two months after the conflict escalated."
"I fear that's still going to be the case for the next few weeks."