Myanmar must take back Rohingyas with dignity: Lisa Curtis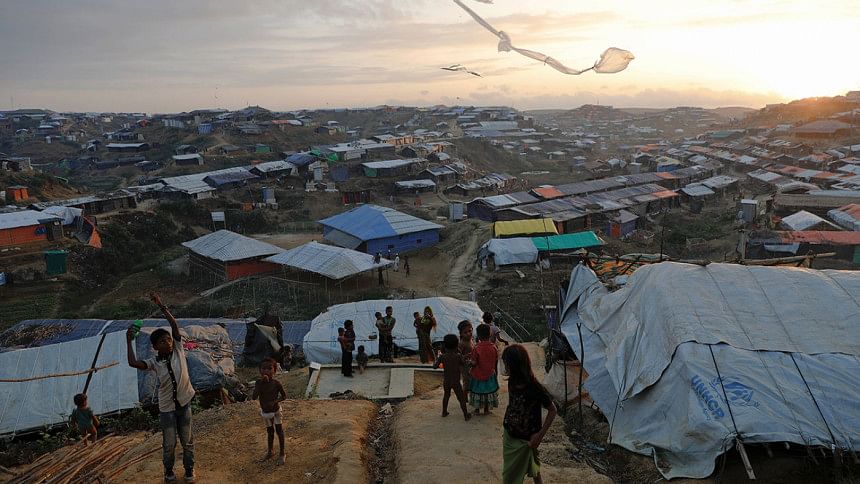 Myanmar has to take back the Rohingya refugees from Bangladesh after ensuring their security and dignity, Deputy Assistant to US President Donald Trump Lisa Curtis said today.
"To solve this growing crisis, the US government will always be beside Bangladesh government", Lisa Curtis told reporters after visiting the Rohingya refugee camp at Kutupalong in Ukhia upazila of Cox's Bazar.
Curtis, senior director for South and Central Asia of the National Security Council in the White House, praised Bangladesh government for sheltering a huge number of Rohingya refugees on "humanitarian grounds".
The government definitely deserves praise for refuging this huge amount of Rohingya population, she said adding that this will remain as a rare instance in history, she added.
Curtis reached the refugee camps with US Ambassador in Dhaka Marcia Bernicat around 10:00am and talked with the Rohingya refugees waiting at transit point of the Kutupalong refugee camp.
She left the camp for Dhaka around 2:00pm.
Lisa Curtis arrived in Dhaka yesterday on a three-day official visit to discuss bilateral issues, including security and the ongoing Rohingya crisis.