Myanmar working group to visit Dhaka Dec 19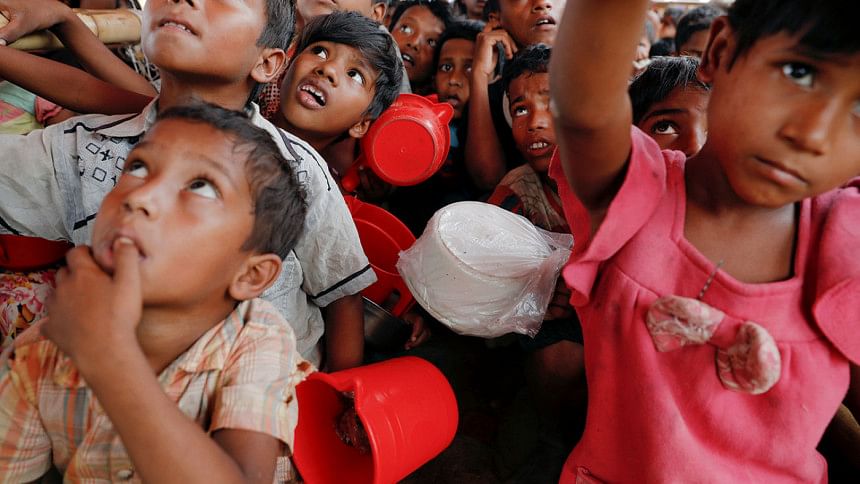 A delegation of Myanmar working group will visit Bangladesh on December 19 to ascertain the modalities for execution of the bilateral deal signed between Dhaka and Naypyidaw for repatriation of forcibly displaced Rohingya people.
Foreign Minister AH Mahmood Ali said this during French President Emmanuel Macron's bilateral meeting with Prime Minister Sheikh Hasina at Elysee Palace in Paris today.
"The foreign minister informed the French president about the bilateral deal signed between Bangladesh and Myanmar on the repatriation of the Rohingyas on November 23," Foreign Secretary Md Shahidul Huq said while briefing reporters after the meeting.
In the meeting, President Macron assured Bangladesh of giving all humanitarian support and playing a role in global forum to resolve the crisis, the foreign secretary said.
On November 23, Bangladesh and Myanmar signed a memorandum of understanding (MoU) for the repatriation of tens of thousands of Rohingyas who fled to the neighbouring country to escape a military crackdown in western Rakhine state.