Myanmar needs to 'focus on addressing underlying problems'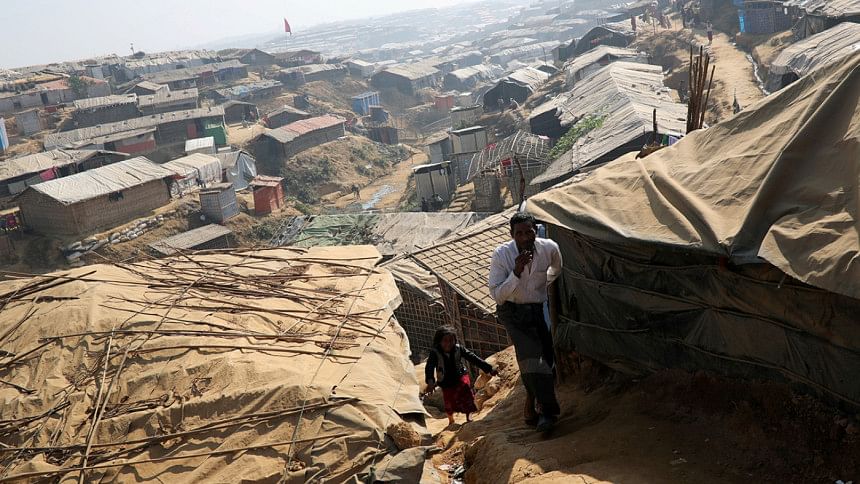 Diplomatic missions in Myanmar have urged the Myanmar authorities to address the underlying problems, including security, freedom of movement, access to livelihoods, health and education, and citizenship issues.
"We expect the government will now focus as well on addressing the underlying problems," said the statement of the diplomatic missions, a copy of which UNB obtained from Yangon today.
They also said these issues were outlined in the Rakhine Advisory Commission's final recommendations.
"Progress in these areas will help create conditions conducive to the safe, voluntary, and dignified repatriation of all displaced communities to their villages," said the statement.
Increased access to Rakhine state will further foster increased understanding of conditions on the ground and allow for support to the return process preparations and the provision of humanitarian assistance, it said.
They thanked the government of Myanmar for arranging the recent diplomatic visits to Rakhine state.
"We appreciated the opportunity to interact with local communities and government officials, even under those constrained circumstances, and to see for ourselves the facilities the government of Myanmar has built in anticipation of potential returns," said the statement.
Meanwhile, Bangladesh and Myanmar officials today discussed the repatriation of over 6,500 Rohingyas living in no-man's land near Tambru on Bangladesh-Myanmar border.
The meeting began around 10:00am on the zero line near Tombru of Bangladesh-Myanmar border.
Divisional Commissioner Abdul Mannan, Relief and Refugee Repatriation Commissioner Mohammad Abul Kalam, among others, attended the meeting, reports UNB correspondent.
Bangladesh has handed over a list of 1,673 Rohingya families (8,032 individuals) to Myanmar to start the first phase of repatriation of the displaced people to their homeland in Rakhine state.
"The Myanmar side has cordially accepted the list," said Home Minister Asaduzzaman Khan on Friday after over three hours of meeting with his Myanmar counterpart at the Secretariat in Dhaka.
Myanmar would scrutinise the list and names and get back to Bangladesh and there was no specific timeframe to start the repatriation.
"(A congenial) environment needs to be created (in Rakhine) to make their return sustainable. No specific date was provided for repatriation but they showed sincerity and are taking preparations to take their nationals back," the minister said.