When you're not good at your new hobby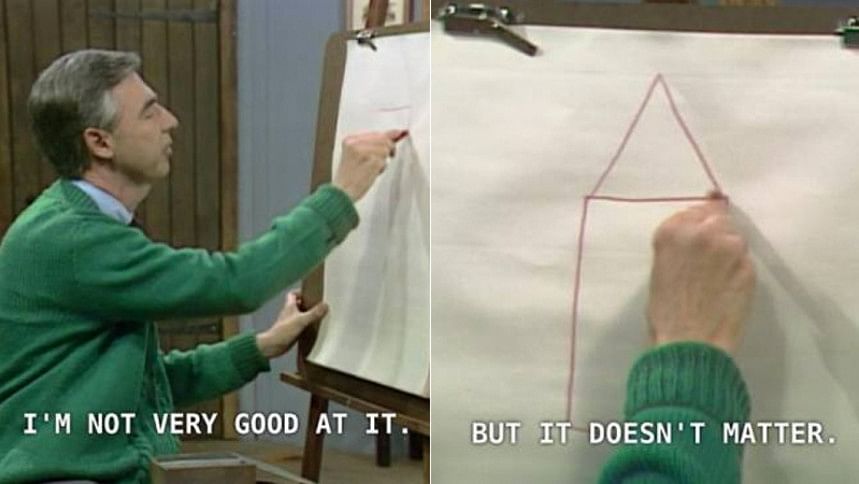 Over the years, I've gained a bit of a reputation for being flaky. Not with friendships or other relationships, just with my interests.
I start every year with starry eyes and new hopes. "This year, I can feel it," I think as I mentally puff my chest and straighten my posture. "This year, I'll definitely learn [insert new hyper fixation here]."
These fixations usually lead nowhere. My learning curve, or lack thereof, is almost formulaic at this point. I hyper-fixate on something around my bedtime, spend a few hours in subreddits to find resources, enthusiastically tell my friends about my new interest, take the leap to start learning, hit a minor hitch and then… give up. It's almost as if I go in expecting to be a maestro from the first try.
The truth is, I do. Maybe it's some ego-related issue, but generally I float through life thinking I'm probably good at most things. So, it kills me when my delusions are hindered.
This mindset has seeped out of my interests into my professional and academic lives as well. The feeling of not being good at something immediately holds me back from consistency or new experiences.
If you relate to this feeling, don't worry. You're not alone. Let me help.
The first step is to tell yourself that it's okay to be terrible at something. It might sound obvious, but it can often feel like the vulnerability that comes with being a beginner is too intimidating.
Expecting to be perfect in the initial stages of acquiring a new skill restricts your learning curve. To quote the ever-wise Jake the Dog from Adventure Time, "Sucking at something is the first step to becoming sorta good at something."
It is also important to realise that ours is a culture that is obsessed with the "grindset" of monetising our interests. Consequently, the pressure to produce monetisable content can pollute casual hobbies.
This can be counterproductive as hobbies are defined as activities made for enjoyment or relaxation. The case is different for skills that are required in your academic life or career. But for new, casual interests, it can be helpful to remind yourself that the watchful eye of capitalism is not peering over your shoulder as you try scrapbooking or writing.
Lastly, baby steps can take you a long way. It's beneficial to set out on new terrain with manageable goals and expectations. We get hits of dopamine when we achieve a goal, no matter how minor they may be. This can be utilised by creating mini goals along the way to help you sustain your enthusiasm. This practice also doubles as self-appreciation, which will take you a long way as well.
Trying new things will always be daunting. The fear of not excelling may always be constant. However, there are always ways to work around the negativity and broaden your skill sets.
Fatima Jahan Ena likes complaining about capitalism and her forehead. Find her at [email protected]