MFS in Bangladesh: Complementing an inclusive economy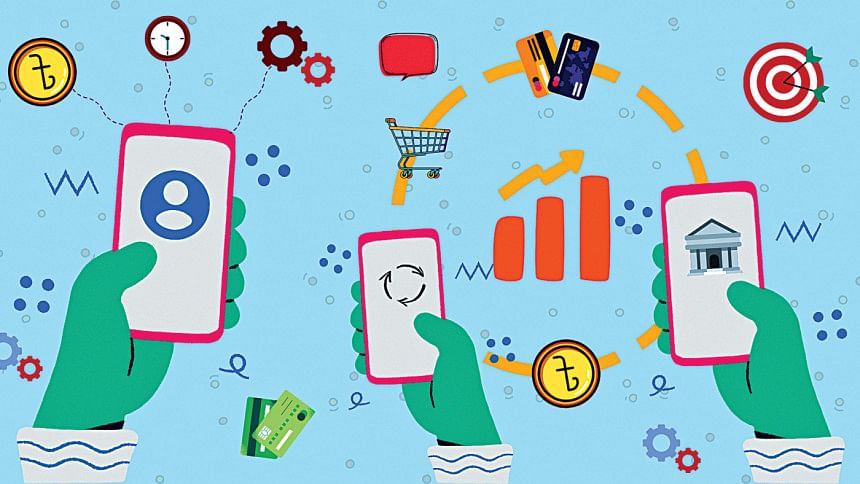 Milestones are as good a time as any to reflect on the path taken, and project to the path ahead. We have come a long way. As a war-ravaged nation with barely any resources spared, we were once described using many disparaging analogies. We have, indeed, travelled far from those early days.
While the nation has been celebrating its Golden Jubilee, we are just about to cross another key marker of prosperity. Bangladesh is on the verge of crossing the Rubicon of one trillion US dollar in Gross Domestic Product, as calculated by the more practical methodology of purchasing power parity.
Yes, we are bombarded by various statistics daily. Yet, this feels special. We are about to become a trillion-dollar economy in real terms. It is particularly exciting that we will not merely reach a number with a handful of productive activities but through an inclusive bottom-up growth that encompassed the mass of the country.
The past decade has been particularly crucial in our trajectory of prosperity. As a practitioner of a sector which didn't exist a decade ago, to be able to see first-hand how Mobile Financial Services (MFS) have impacted the lives of millions at the grassroots level is a matter of pride in the possibilities of our people. 
When bKash started the journey to help build a digital financial ecosystem in Bangladesh, we were guided by the vision of the political leadership and the pragmatic policy outlook of the regulator, Bangladesh Bank. What's more, we cannot ignore the role of patient capital in stabilising the process of building a new industry, initiating partnerships among players like mobile operators for network connectivity, banks for cash managements, and distributors for building networks of retail agents for MFS. Ultimately, all the hard work of the MFS sector saw its reward when the enterprising people of this nation embraced change for the better. 
The phenomenal pace of behavioural change that has taken place in under a decade is worth telling. What started with simple, though crucial, services such as Cash In and Cash Out, as well as person-to-person money transfer, has now evolved into offering much more complex financial products. 
The MFS sector now has a solid foundation that it can capitalise on to build towards a cashless future, and the transition towards such a society is a work in process. After years of relentless efforts, the industry now has a strong network of merchants with countrywide availability. Customers are graduating out of the practice of Cash Out, rather digitally paying for products and services at various merchant points and avoiding Cash Out cost.
Merchant payments accounted for a meaningful portion of total transactions made through MFS providers in the country in 2021. It is evident that the industry was highly successful in building the agent network, or "Human ATMs" as they are often referred to. Similarly, a strong merchant network will add to the established infrastructure and move the industry forward with more possibilities. However, educating the country's masses about cashless or less-cash lifestyle remains one of the critical challenges in this journey.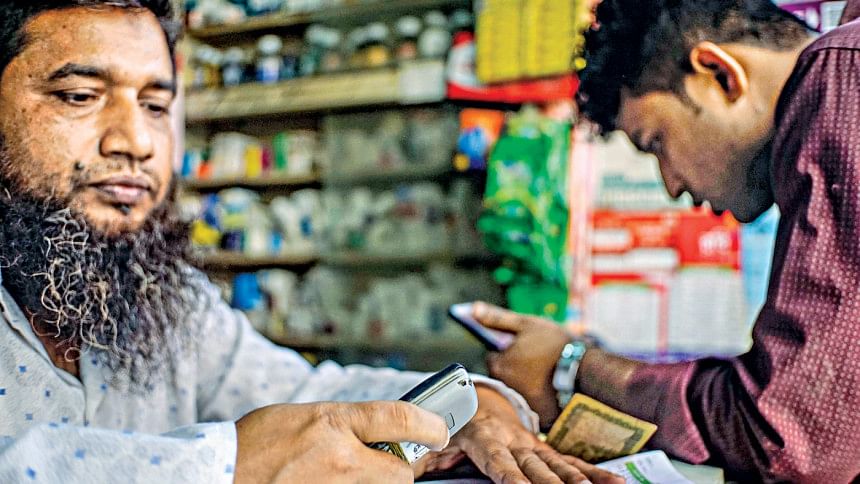 Despite such challenges, it is fair to say that the industry has passed the phase of creating awareness and consideration, and it has been increasingly moving into more sophisticated services.
One such example is the pioneering work being done in giving access to credit for a large underserved portion of the population. City Bank announced, in December 2021, that it would be providing Digital Nano Loans to bKash users after a successful year-long pilot project that saw 45,000 bKash users receiving the loan. This service will allow users to take loans of up to BDT 20,000, which is certainly a productive tool for the millions of unbanked in lower income brackets, as well as many working in the country's cottage, micro, small and medium enterprises. In practical terms, they are the backbone of the real economy and need a crucial helping hand during these trying times of the pandemic.
Another excellent example of innovation in the sector is bKash's partnership with IDLC, which allows bKash users to save money digitally. The process is so convenient that the savings will be made automatically every month, through IDLC, as long as the user has sufficient balance in their bKash account. 
This is another fundamental step towards financial inclusion that will provide financial access to millions, as savings is one of the first signs of prosperity.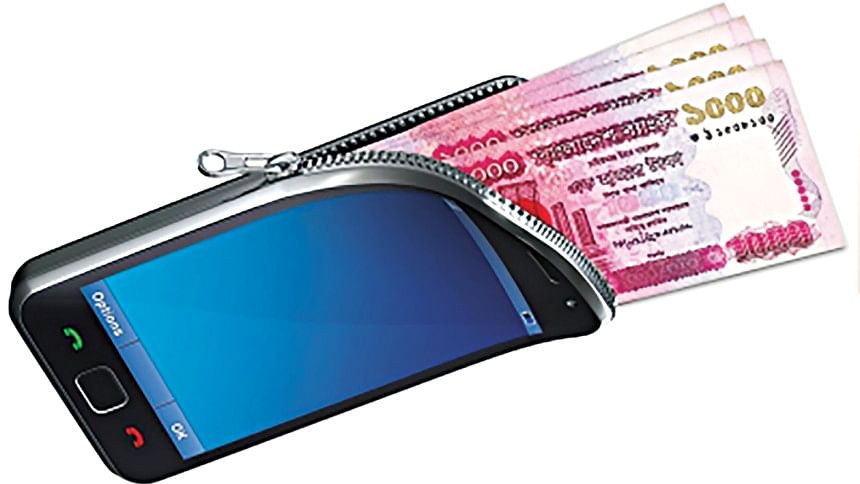 Bangladesh's growth is not going unnoticed. Global capital is paying attention. The recent significant investment in bKash by the world's largest technology investment fund, SoftBank, goes to show that institution-building operators can attract international funds and bring global partnerships for the adoption of advanced technology. Maintaining a well-regulated and safe MFS industry is paramount to continue this trust, and help the country get more quality foreign direct investment. 
Overall, the MFS industry has already pulled off a paradigm shift in how the people of Bangladesh use money. However, the assortment of services the industry can introduce is endless; the MFS industry in Bangladesh has only set sail in this journey, and a lot of new ground is yet to be discovered.
Bangladesh is South Asia's enduring success story of the past few decades. We have already set our sights on becoming a "developed country" by 2041 having only just graduated to the "developing country" category last year. 
If the trajectory of just one decade of stability is any indication, this soon-to-be trillion-dollar economy is poised to make our promised developed nation a reality with two more decades of similar growth. Bangladesh can become anything it dreams of with patience, hard work, and a relentless commitment to building robust institutions. bKash and the MFS sector are poised to be the last mile complementors in implementing an inclusive prosperity.
Kamal Quadir is the Chief Executive Officer of bKash Limited.