Real's attacking trio out to reignite spark against Bayern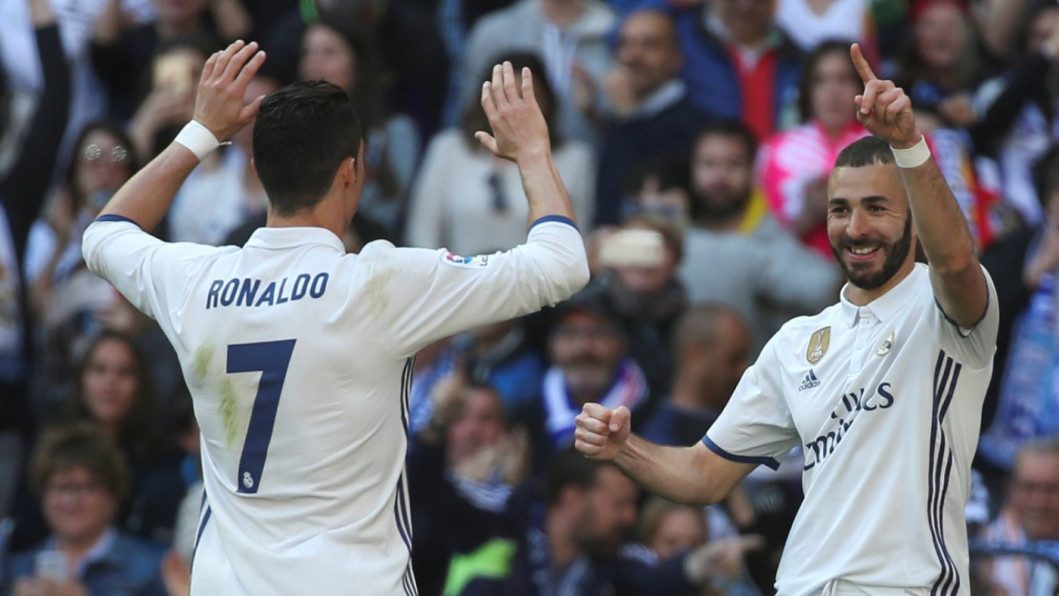 Gareth Bale, Karim Benzema and Cristiano Ronaldo will be looking to rekindle some of the magic they once served up under Carlo Ancelotti on Wednesday when they face their old coach in the latest edition of Real Madrid's rivalry with Bayern Munich.
Real's 'BBC' trident enjoyed one of their most productive nights under Ancelotti the last time they were in the Allianz Arena, running riot in a 4-0 win to inflict the heaviest ever defeat on a side coached by Pep Guardiola.
The expensively assembled trio have frequently been blamed by the Spanish media for Real's unconvincing attacking displays this season, however, with the team relying on other parts of the team, not least defender Sergio Ramos, for goals.
The spotlight will be on the out-of-form trio in Wednesday's quarter-final first leg in Germany as Real resume their bid to become the first team in the Champions League era to retain the trophy.
Bale, albeit while missed three months of action through injury, has endured his worst season since joining Real with nine goals in all competitions, while Ronaldo, with 19 in the league, is on course for his worst domestic tally since 2010.
Benzema, meanwhile, has also been far less prolific in domestic matches this year but is the team's top scorer in the Champions League with five goals to only two each from his Portuguese and Welsh team mates.
There will be extra pressure on the forwards because of the absence from the Real defence of the injured Pepe and Raphael Varane, while Bayern will be missing defender Mats Hummels with an ankle problem.
Bayern's top scorer Robert Lewandowski should be able to start, despite being forced off with a shoulder injury towards the end of the 4-1 win over Borussia Dortmund in the Bundesliga on Saturday.
Games between the most successful clubs from Germany and Spain have thrown up plenty of violent scenes in the past, from Bayern goalkeeper Sepp Maier breaking Roberto Martinez's nose in 1976 to Juanito stamping on Lothar Matthaus's head in 1987.
Bayern's Arjen Robben, however, thought there would be no residual hard feelings left over from the thumping his side suffered in 2014.
"Not at all, it is part of the past and not important anymore, we are only interested in the future," the former Real Madrid winger told Spanish daily AS.
"We are playing to reach the semi-finals against a team of the size of Real Madrid and our objective is to progress. Nothing else interests us."