Three-set matches not solution for Davis Cup: Nadal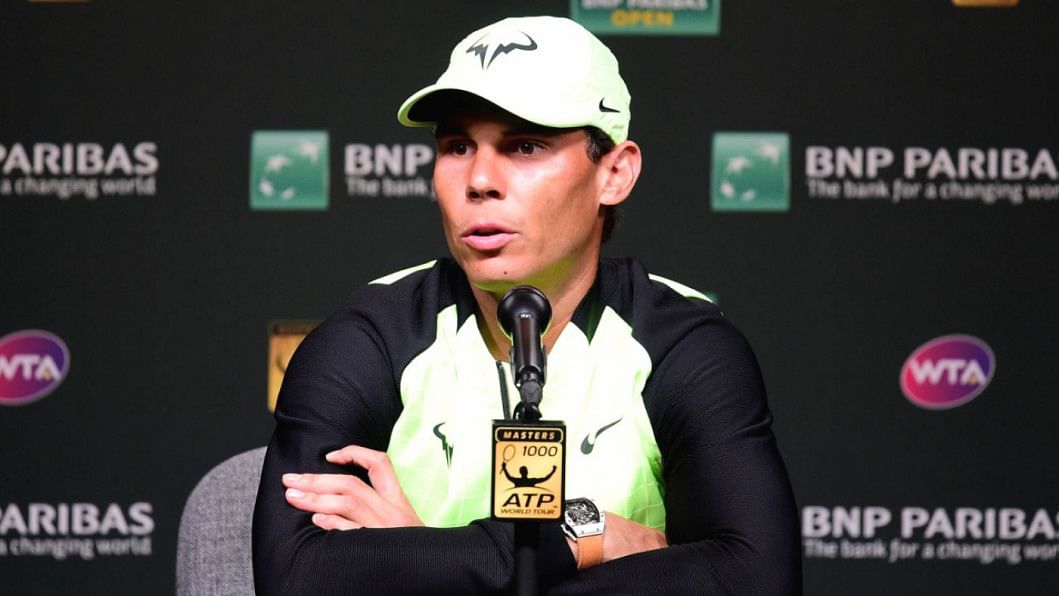 The introduction of best-of-three set matches in the Davis Cup won't be enough to halt the drain of top talent from the 117-year-old world tennis tournament, Rafael Nadal said.
Nadal, who helped Spain to Davis Cup titles in 2004, 2008, 2009 and 2011, said he had long urged the International Tennis Federation to consider sweeping reforms to the venerable event.
But plans announced this week to reduce rubbers from best-of-five to best-of-three and possibly shorten ties from three to two days don't go far enough.
"In my opinion it is not about best-of-three or best-of-five," he said. "In my opinion, it's about we cannot have a Davis Cup champion every year," Nadal said.
"That devalues the competition. If the top players are not playing very, very often, then you are making something not good."
Nadal said that the ITF has too often focused on the "small picture" and was too satisfied to have a Davis Cup final featuring a big name even if top players shied away from earlier rounds because they didn't dovetail with their tour schedules.
"Davis Cup is a beautiful competition, a very emotional competition," he said. "To maintain that level of emotion, that level of quality of tennis, you need to do the things for the best players. And the best players need to feel comfortable playing every time that Davis Cup is going."
Nadal thinks a Davis Cup champion should be crowned every three years.
"I don't mean one year Davis Cup, one year no Davis Cup," he said. "I mean, for example, two ties per year. That will be something reasonable and players will be very motivated to play Davis Cup."
He recalled the grind he felt when Spain won four titles in the space of eight years.
"You know, you finish Davis Cup, last tournament of the year, December, and then in January you start again. And it's tough."
Nadal had seemed to indicate earlier this month that he would not play Davis Cup against Serbia April 7-9, preferring to rest and prepare for the all-important clay-court season after hard court Masters events in Indian Wells and Miami.
But on Friday, as he prepared to launch his Indian Wells campaign at the weekend, he seemed to leave the door open for an appearance in the quarter-final tie, which could feature world number two Novak Djokovic leading hosts Serbia.
"I cannot say if I will be there or not, but it's obvious that the moment of the season is not a good one for me, because I need to prepare myself for clay," Nadal said.