Saints, not Chelsea on Mourinho's mind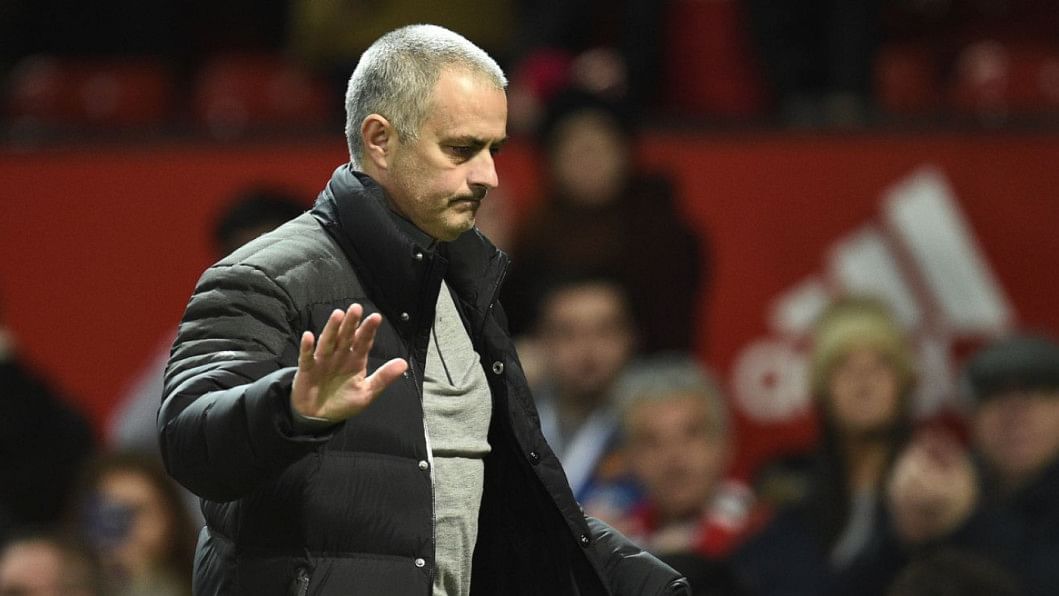 Jose Mourinho refused to dwell on the prospect of facing his former club Chelsea in the FA Cup quarter-finals after Manchester United negotiated a difficult fifth-round visit to Blackburn Rovers in a 2-1 victory.
It took the substitute pairing of Paul Pogba and Zlatan Ibrahimovic to combine for the latter to score the winning goal in the second half, maintaining United's interest in all four competitions.
Now United must visit Stamford Bridge, where they have not won since 2012, although Mourinho did appear to be employing his favoured tactic of playing mind games when he discussed the draw and appeared to hand the league title to Chelsea.
"I have no reaction," said Mourinho of the draw.
"I have to play Saint-Etienne, I have to play the final, I have to play, hopefully, another game in the Europa League, I have to fight for a top-four position in the Premier League.
"So I have so many things to think about. Probably Chelsea can only think about that because they are champions. They have nothing else to play for. The FA Cup is something I believe is important for them."
In October, United lost their only league meeting with Chelsea so far this season 4-0, Mourinho's worst result as a Premier League manager although his team has improved immeasurably in the intervening months.
This week alone, United are involved in two more cup competitions -- they must travel to France for the second leg of their Europa League last 32 tie against Saint-Etienne (after winning the first leg 3-0) and then play Southampton in the League Cup final on Sunday.
United's fixture problems might have been even worse had they faced an FA Cup replay and, after Danny Graham's opening goal was cancelled out by Marcus Rashford, that appeared a likely outcome.
But the Pogba-Ibrahimovic pairing combined for a goal that underlined their growing understanding with the Swedish striker taking his season tally to 24 goals in all competitions.
'Today they were ready'
"People learn how to play together, that's normal," said Mourinho.
"They've played together for seven or eight months so I think the connection between quality players is helped by time.
"The number of goals Zlatan would score, I didn't know. I knew he would be a very important player for us.
"I didn't know whether it would be one more or one less goal but I knew what his contribution would be."
Mourinho was similarly complimentary of all his players, and their attitudes, in contrast to Thursday when, despite beating Saint-Etienne, he had been critical of their sloppy start to the game.
"Today they were ready," he said.
"I think they felt it was a really difficult match and I think what happened yesterday, with every Premier League team in difficult situations, was one more alert.
"So the players knew it would be difficult and came out with the right attitude. I'm pleased with that."
Mourinho will travel to Saint-Etienne without Wayne Rooney and Phil Jones, who missed the Blackburn game with injuries and are also doubtful for Sunday's League Cup final.
His Blackburn counterpart Owen Coyle must now concentrate on trying to keep the one-time Premier League champions in the Championship and avoid relegation to the third tier.
"We showed today that we are not a coat of paint away from being a very good team," he said.
"What we have to focus on is the 15 games to come and if we play at that level we will get enough points to get us to safety."