Writ challenges Maya's JS membership legality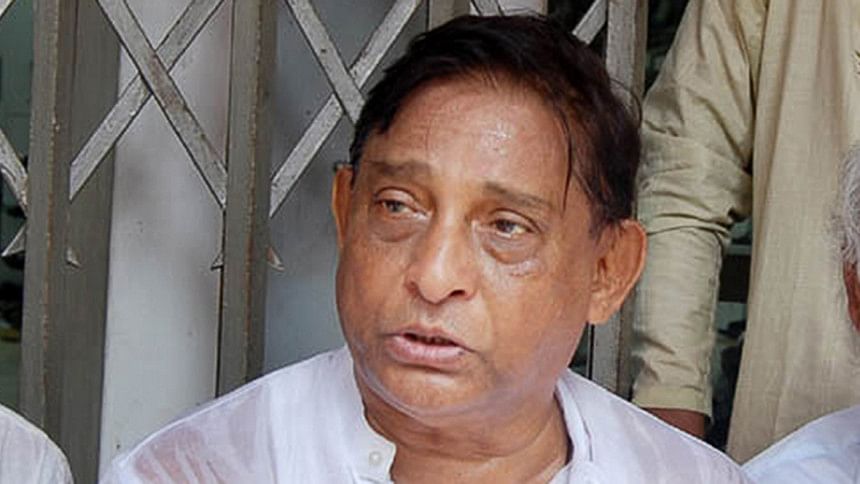 A writ petition was filed with the High Court today seeking its directive upon Relief and Disaster Management Minister Mofazzal Hossain Chowdhury Maya to explain under what authority he is holding the offices of lawmaker and minister.
Eunus Ali Akond, a Supreme Court lawyer, submitted the petition, also praying to the court to direct Maya to restrain from acting as a minister and a lawmaker until the HC passes any order.
In the petition, Eunus said Maya cannot hold the offices of minister and parliament member as per Article 66 (2)(D) of the constitution as he is convicted in a corruption case following the Supreme Court order.
The court may hold hearing on the petition tomorrow, Eunus told The Daily Star after submitting the petition.
Earlier on June 30, the lawyer served Maya with a legal notice in "public interest," saying Maya has been legally disqualified to serve as minister or lawmaker following a June 14 Supreme Court verdict that cancelled a High Court verdict in which Maya got acquitted in a graft case of 2007.
A special court on February 14, 2008, sentenced senior Awami League leader Maya to 13 years in prison and Tk 5 crore in fine for amassing illegal property. Authorities concerned were also directed to confiscate Maya's property.
After Maya appealed against the verdict, the High Court, on February 14, 2008, acquitted him of the corruption charges. Not only was this verdict was overruled, but the HC was also told to go for further hearing on Maya's appeal.