We are not real opposition: Ershad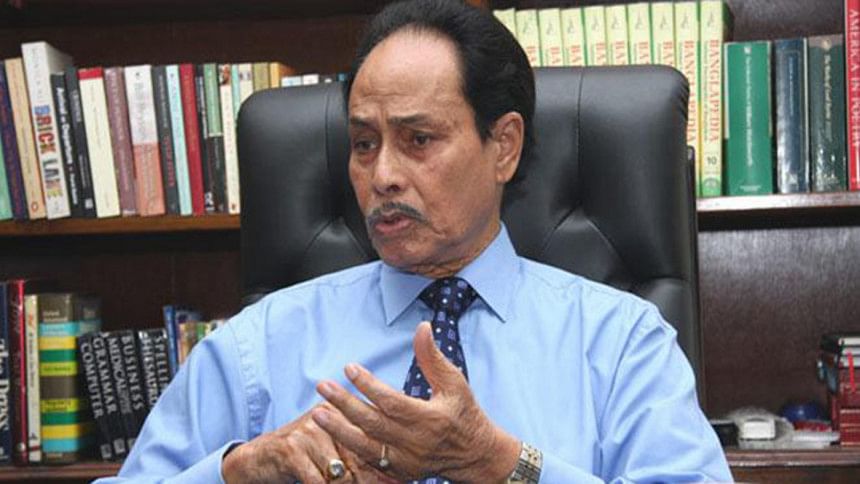 Jatiya Party Chairman HM Ershad today observed that people as well as the media do not treat the party as an opposition in the parliament due to its image crisis.
"Jatiya Party couldn't do well in the municipality polls due to its image crisis," Ershad, also a special envoy to Prime Minister Sheikh Hasina, said this while addressing his party's 31st founding anniversary at the Institution of Engineers in Dhaka this afternoon.
Pointing at his party's utter debacle in the recently ended municipality polls, Ershad said, "For two reasons we couldn't do well in the local body election. Firstly, we had not organisational activities in all areas of the country. Secondly, image crisis of the party," Ershad added.
He however claimed the municipality election was not held in a free and fair manner as JP candidates were intimidated in many municipalities.
"Media still mention BNP as the opposition party, not the Jatiya Party. Our party will be able to play the true role as an opposition party if I quit the post of the Prime Minister's special envoy and our three ministers resign from the cabinet," Ershad also said amid huge clapping of the audience.
"People want to give votes to JP", Ershad added saying that people want Jatiya Party to come to power.
JP nominated mayoral candidates contested in 73 municipalities but managed to bag a single mayoral post.