UP polls: Voting suspended in Bagmara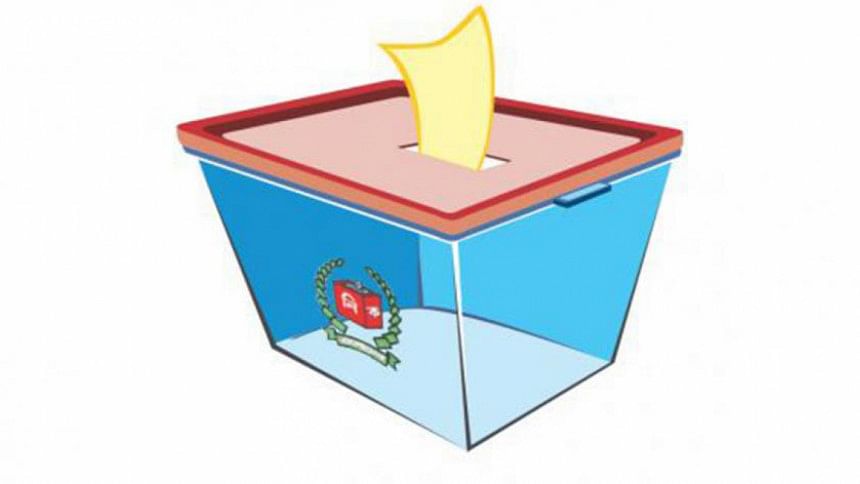 The Election Commission tonight withheld all process for holding elections to all the 16 union councils of Bagmara upazila of Rajshahi.
"We received a one-line directive for withholding the elections through our intranet and it was signed by deputy secretary Forhad Ahmed Khan", Amirul Islam, senior election officer of Rajshahi told The Daily Star.
The directive has not mentioned any reason, he added.
However, the government officials engaged with the elections said the directive came over widespread fear of violence as an alleged member of the banned militant outfit Jama'atul Mujahideen Bangladesh's (JMB) got Awami League nomination in the election.
AL sources said the tension mounted after the local AL leaders went on to support the JMB member despite the Prime Minister Sheikh Hasina ordered for cancelling his membership.
The AL nominee from Goalkandi union Abdus Salam, however, denied the allegation of having close contacts with top JMB leaders during its vigilante operations in 2004.
Some AL sources said local AL leaders were divided into a number of groups over the election and blaming each other of involvement with militants.