Tarique, Fakhrul sued over assaulting pro-AL organisation chief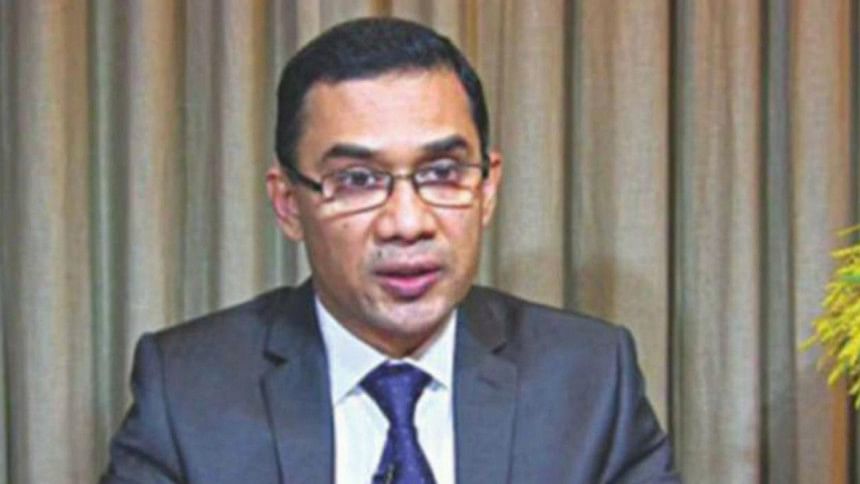 A case was filed against BNP acting chairman Tarique Rahman, its Secretary General Mirza Fakhrul Islam Alamgir and four other leaders on charge of assaulting Bangladesh Jononetri Parishad President AB Siddique in Dhaka's Bangsal on April 30.
The four others are BNP leaders are Dr Khandaker Mosharraf Hossain, Amir Khasru Mahmud Chowdhury, Goyeshwar Chandra Roy and Rizvi Ahmed.
After hearing, Metropolitan Magistrate Abu Sufian Md Noman directed the officer-in-charge of Bangsal Police Station to investigate the matter and submit a report before it.
In his complaint, AB Siddique alleged that a group of unknown BNP leaders and activists stopped him on his way to Chief Metropolitan Magistrate (CMM) Court and threatened him to withdraw all the cases filed by him against BNP Chairperson Khaleda Zia, Tarique, Mirza Fakhrul and several other BNP leaders.
They also assaulted him and tore down his 'Mujib coat' saying that they did this as per the instruction of the BNP leaders mentioned above, he claimed.
Bangladesh Jononetri Parishad is a pro-Awami League organization.