Tarique to be exposed for highest punishment: Quader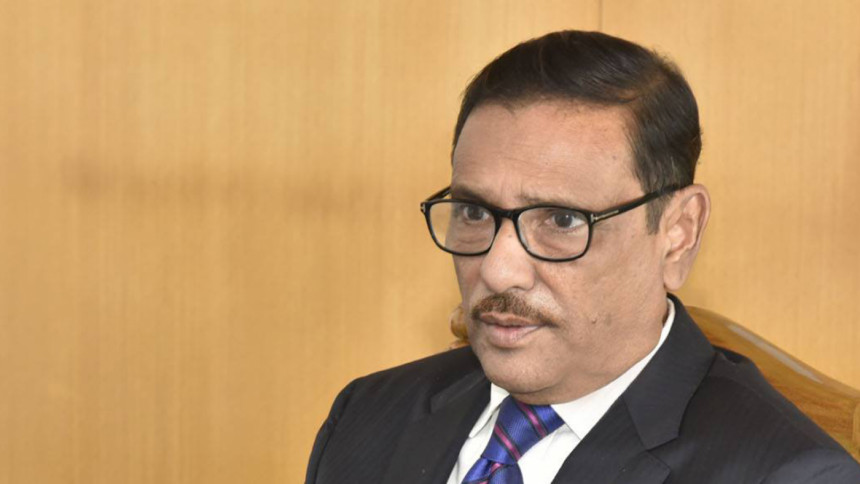 Awami League General Secretary Obaidul Quader today said the mastermind of 21st August grenade attack Tarique Rahman will be exposed for the highest punishment.
"We've the opportunity to go to the higher court and we will fight for the highest punishment of Tarique Rahman," he told reporters after placing wreaths at the memorial erected on the spot of the occurrence at Bangabandhu Avenue in the city paying deep homage to the martyrs.
Quader, also the Road Transport and Bridges Minister, said the then Harkat-ul-Jihad leader Mufti Hannan in his statement told that they carried out the heinous attack after getting order from Tarique Rahman.
"The all masterminds of the killing would be exposed to trial," he added.
The AL leader said the gruesome grenade attack, on August 21 in 2004, was launched on an anti-terrorism public rally of AL at Bangabandhu Avenue in the capital during the rule of BNP-Jamaat alliance aiming to eliminate the party top leader and the then opposition leader in Jatiya Sangsad (Parliament) and now Prime Minister of the country, Sheikh Hasina.
"For blessings of the Almighty, our leader and Bangabandhu's daughter Prime Minister Sheikh Hasina escaped the carnage," Quader said, adding the trial of the masterminds of the heinous attack will be held in this soil and the people of the country are waiting to see it.
He said, "The promise of the day is that we will face terrorism and fundamentalism in the country's politics under the dynamic leadership of Prime Minister Sheikh Hasina."
Quader said BNP had finished the relation of work between the government and opposition parties in a democratic country by carrying out the heinous attack.
"Prime Minister Sheikh Hasina invited BNP chief Begum Zia at Ganabhaban, though BNP carried out the attack. The countrymen know her (Begum Zia) behavior," he added.