8 sedition cases filed against Priya Saha dismissed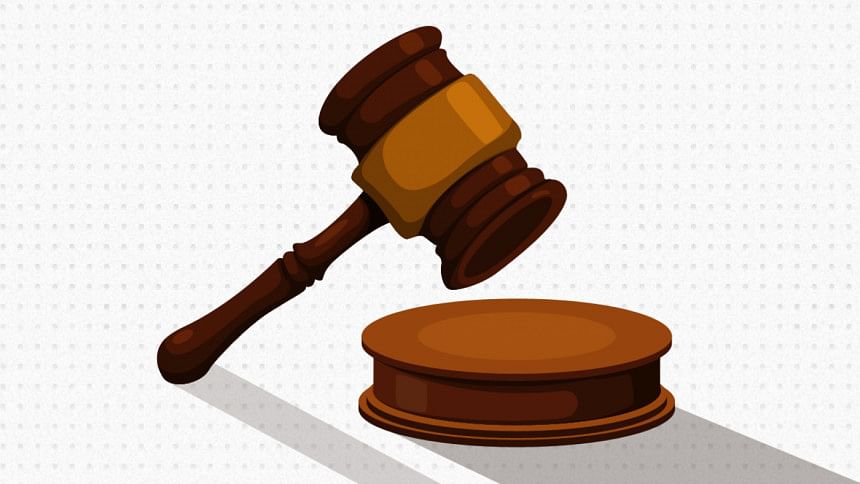 Eight sedition cases filed against Priya Biswas Saha in different districts for her comments "against the state" during a meeting with the US President Donald Trump were dismissed today.
A total of nine sedition cases were filed in Dhaka, Sylhet, Brahmanbaria, Natore, Khulna, Jhalakathi and Kushtia earlier in the day. All the cases except one in Natore were dismissed by the respective court hours after the cases were lodged against her.
DHAKA
Barrister Syedul Haque Suman filed a sedition case with the court of Dhaka Metropolitan Magistrate Md Ziaur Rahman stating that her comments are all false, fabricated and baseless which are tantamount to sedition.
But the court dismissed the case saying, "There is a legal limitation to take cognizance with such case, so the case was dismissed."
Besides, Advocate Md Ibrahim Khalil lodged a sedition case against Priya Saha with the court of Dhaka Metropolitan Magistrate Abu Sufian Md Noman. The court later dismissed the case.
BRAHMANBARIA
Md Asad Ullah, director of Riajul Ulum Madrasha in Brahmanbaria, filed a sedition case with Brahmanbaria Chief Judicial Magistrate's Court against Priya. The court also dismissed the case.
SYLHET
Two separate cases were filed against Priya Saha with Sylhet Additional Chief Metropolitan Magistrate's Court for presenting false and fabricated information to US President Donald Trump.
Sarwar Mahmud, a former leader of Bangladesh Chhatra League (BCL) of Sylhet Metropolitan City unit; and Rimad Ahmed Rubel, a member of Jubo League convening committee, filed two separate cases, Advocate Md Tajuddin told our Sylhet correspondent. But the court did not accept the cases.
KUSHTIA
Another sedition was filed against Priya by Advocate Robiul Islam Dolon, a Jubo League convening committee member, with Kushtia Chief Judicial Magistrate's Court which was dismissed later, said Public Prosecutor Anup Kumar Nandi.
Besides, the cases filed against Saha in Khulna and Jhalakathi were also dismissed.
NATORE
Nasim Uddin Nasim, local correspondent of The Bangladesh Protidin and Channel 24, has filed another sedition case against Priya Saha, her husband Moloy Kumar Saha and their two daughters with Natore Additional Chief Judicial Magistrate's Court, our correspondent reports quoting Advocate Alek Shaikh.
Later, the court held the hearing of the case and asked officer-in-charge of Natore Sadar Police Station to submit a report on August 6, said Alek.
WHERE DID PRIYA MEET WITH DONALD TRUMP?
Priya Saha, a Bangladeshi national, participated in the Second Ministerial to Advance Religious Freedom held at the US Department of State in Washington, DC on July 16-18.
On July 18, Priya, one of the organising secretaries of Bangladesh Hindu-Bouddha-Christian Oikya Parishad, told the US president that "37 million Hindu, Buddhist and Christian people have disappeared from Bangladesh".
The statement was captured on a video and went viral on social media platforms.
Foreign Minister AK Abdul Momen also attended the meeting.
Delegates from 106 countries, including about 40 Foreign Ministers, took part in the meeting at the invitation of Mike Pompeo, the US Secretary of State.