Russia warns against Trump's plans of space domination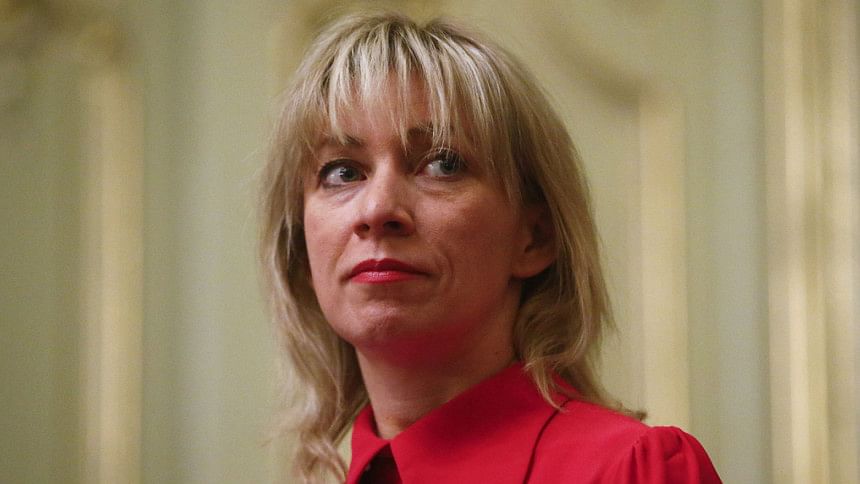 Russia today expressed alarm over US President Donald Trump's call for the United States to dominate space exploration and his plan to create a separate branch of the military called a Space Force.
Russian foreign ministry Maria Zakharova said at a briefing that Russia "noted the US president's instructions... to separate space forces from the air force," saying "the most alarming thing about this news is the aim of his instructions, namely to ensure (US) domination in space."
Trump on Monday said at a speech in the White House that "America will always be the first in space" and "we don't want China and Russia and other countries leading us."
He also called for the Pentagon to create a new "Space Force" that would become the sixth branch of the American military, although this requires Congressional approval to take effect.
Zakharova warned that the US is "nurturing plans to bring out weapons into space with the aim of possibly staging military action there."
"This is not based on guesswork, this is understanding the realities," she insisted.
US military build-up in space "especially after the appearance of weapons there, would have a destabilising effect on strategic stability and international security," Zakharova warned.
Russia takes a "diametrically opposite position" that space must be used for "peaceful aims," she said.
While Russia has a branch of the military called "space forces," their activities are "purely defensive," she stressed.
Space research is one of the few areas where Russia and the US continue international cooperation.
Both NASA astronauts and Russian cosmonauts are crew members on the International Space Station and the orbiting laboratory is reliant on space launches from Russia's Baikonur cosmodrome.