Rampal plant no threat to Sundarbans: PM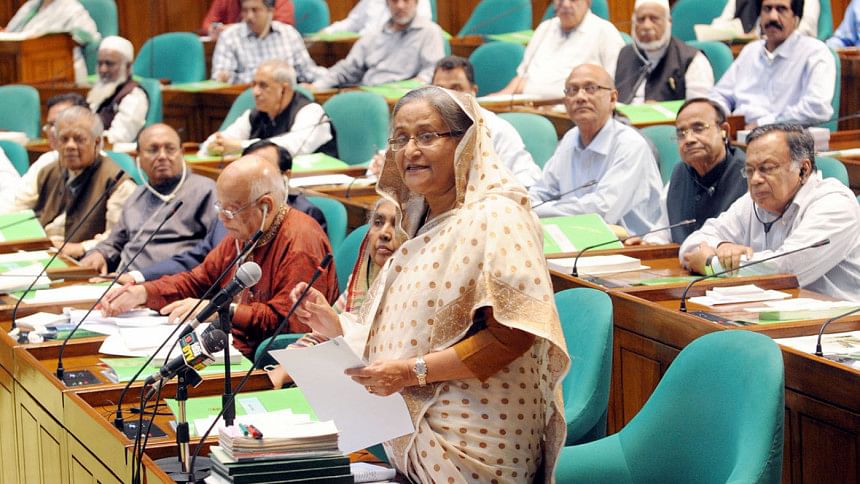 Prime Minister Sheikh Hasina today lambasted those opposing the coal-based power plant at Rampal fearing adverse impacts on bio-diversity of the Sundarbans, a world heritage.
"Bangladesh is ours...I don't believe that others will have more kindness to save the country as well as saving Sundarbans. It is like shedding crocodile tears," the PM said while speaking at parliament on the proposed budget.
The premier, however, did not clarify what she meant by the word "others" in her statement.
Amid thumping of desks by the treasury and opposition bench MPs, the premier unequivocally stated that her government would not have gone for setting up a power plant at Rampal if it was a real threat for Sundarbans in real sense.
"If there was any possibility of adverse effects in real sense on the Sundarbans due to the Rampal power plant, the government would not have gone for constructing this plant."