Hasina for meaningful election
Holds talks with JP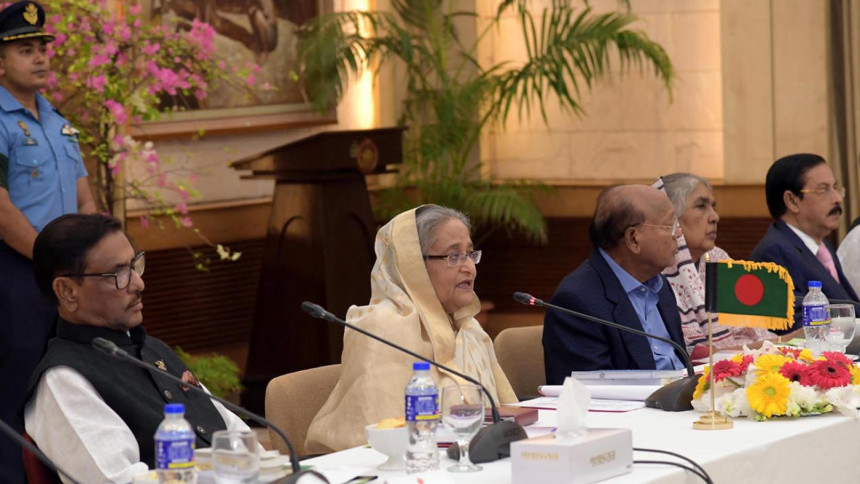 Prime Minister Sheikh Hasina yesterday expressed her optimism that the country was heading towards a meaningful election and its development would continue in the coming years.
She said these during a dialogue with Jatiya Party-led United National Alliance.
"Through this meaningful poll the country's development spree will continue," she said.
Highlighting Bangladesh's development over the last 10 years, the prime minister said the Jatiya Party was beside the government's journey towards development and "we thank you for the cooperation that we received from the party."
The AL president stressed the need for continuing the development works that her government initiated.
"We graduated it as a developing country," she said.
The dialogue started at 7:15pm at the Banquet Hall of the Gano Bhaban.
Hasina lead a 23-member delegation of the 14-party alliance at the dialogue, while a 33-member UNA team was led by Ershad.
Jatiya Party Chairman Ershad and Senior Co-Chairman Begum Raushan Ershad greeted the premier when she entered the Banquet Hall.
The PM on Wednesday night invited the Jatiya Party to the talks.
Ershad had earlier sent a letter to Sheikh Hasina seeking dialogue with her party over the upcoming general election.