Polls under neutral govt is a must: Khaleda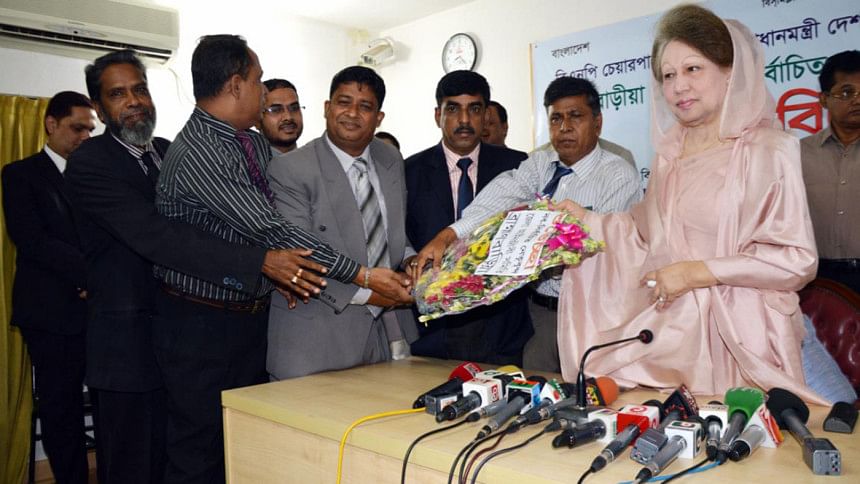 BNP Chairperson Khaleda Zia today said the parliamentary polls must be held under a neutral administration as fair elections are not possible under Awami League government.
"It is not mandatory to term it as caretaker government. But the elections must be held under a neutral government," said the former prime minister.
She was addressing a view-exchange meeting with the leaders of the pro-BNP Brahmanbaria Ainjibi Samiti at her Gulshan office in Dhaka this evening.