Police carried out arson attacks: Khaleda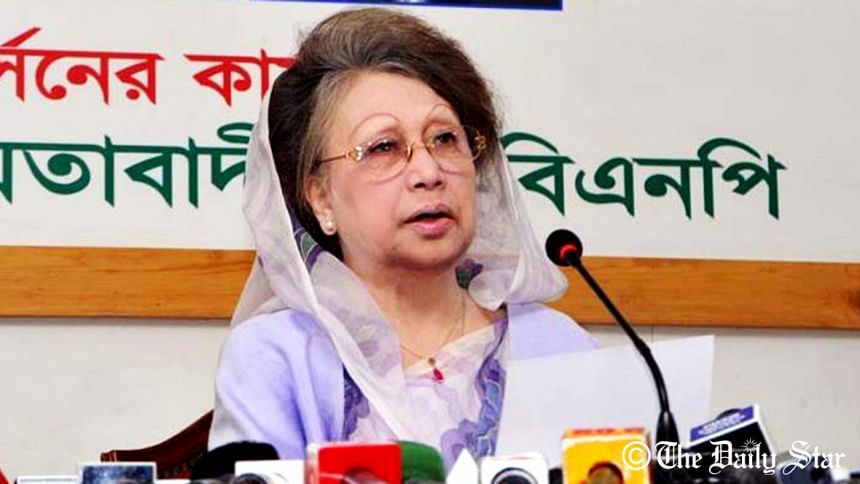 BNP Chairperson Khaleda Zia today claimed that policemen carried out the arson attacks during the BNP-led 20-party alliance's anti-government movement earlier this year.
Addressing an iftar programme organised by the Jatiyatabadi Ainjibi Oikyo Forum, the BNP chief said, "Police set fire and hurled petrol bombs at buses. BNP leaders and activists are not involved in those incidents."
If police had not hurled petrol bombs, our three-month long movement would not have stopped. They had set fire on buses; they admitted it by themselves. Why are not they being brought to justice?"
Alleging that the government is trying to control the judiciary by muscle, Khaleda said, "Due to interference by the executive division...independence of the judiciary is hindered."
The former premier also alleged that the 20-party leaders and activists are being harassed by filing false cases against them.