Niloy murder a political game: Khandaker Mahbub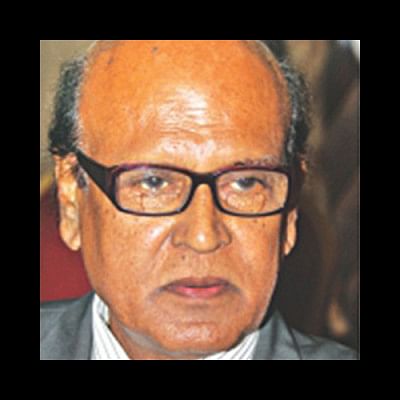 BNP chairperson's adviser Khandaker Mahbub Hossain today alleged that blogger Niladri Chattopadhyay Niloy was murdered as a part of a political game.
"There is a conspiracy behind the killing of Niloy. The government wants to tell the world that religious fundamentalist groups are active in Bangladesh as it tries to prove that the current government needs to stay in power to eliminate such groups," he said.
He made the statement at a discussion programme organised by Jatiya Gonotantrik Party at the Jatiya Press Club this afternoon.
Mahbub also lambasted the government for what he termed failure to ensure justice for previous killings of bloggers.
"That means the government is patronising such crimes," he added.
Yesterday, unidentified assailants hacked to death secular blogger Niloy inside his house at East Goran in Dhaka in front of his wife. Posing as potential tenants, four men armed with cleavers tricked their way into his house and then killed him in his bedroom.
The 28-year-old online activist, who was also involved with Gonojagoron Mancha, is the fourth blogger to have been killed by suspected Islamist militants since February.