Shahriar Alam cancels India visit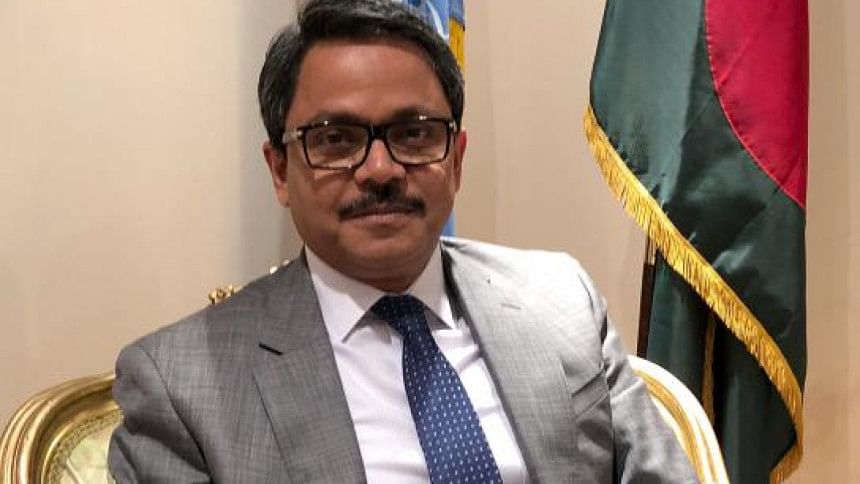 Bangladesh's State Minister for Foreign Affairs Shahriar Alam has cancelled his visit to India to speak at Raisina Dialouge which is scheduled to begin in New Delhi on January 14.
Foreign Ministry in a statement today said Shahriar Alam was invited as a speaker in the Raisina Dialouge organised by the Overseas Research Foundation (ORF) in collaboration with India's Ministry of External Affairs.
However, he could not avail the participation in the event as it "coincides with his visit to UAE to accompany the Prime Minister of Bangladesh." A regret letter, on this regard, has already been communicated with ORF, it said.
The statement said there was no bilateral engagement scheduled during the visit of Shahriar Alam and that the "inability of his participation has no other connection."
The annual Raisina Dialogue is a multilateral conference that addresses the most challenging issues facing the global community. Heads of state, cabinet ministers, local government officials, as well as major private sector executives, members of the media and academics from across the globe will be speaking at the event, according to ORF.
Asked if anyone will represent Shahriar Alam to the dialogue, a foreign ministry official said in the negative. "He was invited as a speaker, not just a participant."
The cancellation of his visit comes just a month after two Bangladeshi ministers -- Foreign Minister AK Abdul Momen and Home Minister Asaduzzaman Khan -- cancelled their scheduled trips to India when India saw protests over the passage of Citizenship Amendment Bill (CAB) in parliament.
The CAB would grant Indian citizenship to Hindus, Sikhs, Buddhists, Jains, Parsis, and Christians who faced "persecution" in Bangladesh, Afghanistan and Pakistan. Critics say it discriminates against Muslims and violates the Constitution's secular tenets.
The bill sparked furious nationwide protests, including violent clashes, with more than 20 dead in Uttar Pradesh alone and lakhs taking to the streets across the country.
On December 12 last year, some people from the processions and agitations knocked down two signposts of the Bangladesh mission approximately 30 yards away from the chancery premises in Guwahati. The security vehicle escorting Bangladesh Assistant High Commissioner Shah Mohammad Tanvir Monsur from the airport to Guwahati city came under attack by mobs protesting adoption of the CAB.
During a debate on the bill at the Lok Sabha before its passage, Indian Home Minister Amit Shah had said torture on Hindu communities in Bangladesh, Afghanistan and Pakistan was taking place.
The Indian government later clarified that Shah's remarks were meant for "abuse that took place during previous government and military rule".
In response to CAB, Foreign Minister Momen had told reporters in Dhaka that the bill could weaken India's "historic position" as a tolerant and secular country.