Putin says Skripal poisoning suspects are 'civilians'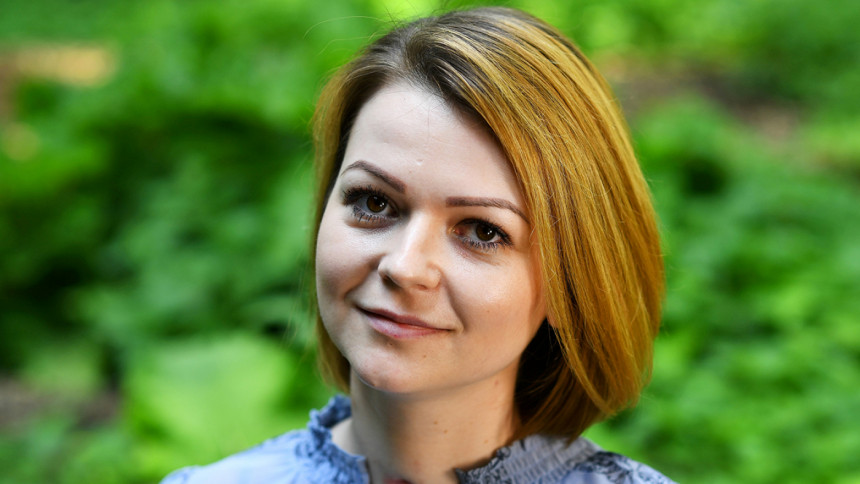 Russia's Vladimir Putin said today that two men Britain suspects of poisoning former spy Sergei Skripal with military-grade nerve agent had been identified as "civilians" and were not criminals.
Putin urged the men to address the media and said there was "nothing criminal" about them, as he spoke at an economic forum in the far eastern city of Vladivostok.
"We know who they are, we have found them," Putin said during an event with Japan's Shinzo Abe and China's Xi Jinping.
"They are civilians, of course," he said, apparently responding to a claim by the British authorities that the two suspects are members of Russia's military intelligence agency.
Putin urged the men to speak to journalists.
"I hope they will turn up themselves and tell about themselves," he said in comments that hinted they will make a public statement shortly.
"There is nothing special there, nothing criminal, I assure you. We'll see in the near future."
British authorities have issued European arrest warrants for Alexander Petrov and Ruslan Boshirov, two suspected members of Russia's military intelligence agency, the GRU.
They are accused of trying to kill Russian former spy Skripal and his daughter Yulia with the Novichok nerve agent in the English city of Salisbury on March 4, in an attack London believes was sanctioned by the Kremlin.
The British government has said Putin is ultimately responsible for the attack, a claim the Kremlin has furiously denied.
London and its allies expelled dozens of Russian diplomats after the poisoning, prompting a tit-for-tat response from Moscow and plunging relations to a new low.
The Skripals survived the poisoning but a local man, Charlie Rowley, picked up a fake perfume bottle containing Novichok weeks later.
Rowley gave it to his girlfriend, Dawn Sturgess, who later died.
British prosecutors accuse Petrov and Boshirov of conspiracy to murder Skripal, attempted murder and the use of a banned chemical weapon.
They said they would not formally demand the men's extradition, as Russia does not extradite its citizens, but have obtained a European Arrest Warrant for the pair.
The case has strong echoes of the poisoning of ex-Russian agent Alexander Litvinenko in Britain in 2006.
Britain said Russians Andrei Lugovoi and Dmitry Kovtun were behind what it said was a likely Kremlin-backed killing, but the pair have never been tried and Lugovoi has since become a lawmaker in Russia.