No information on Khaleda's parole: Momen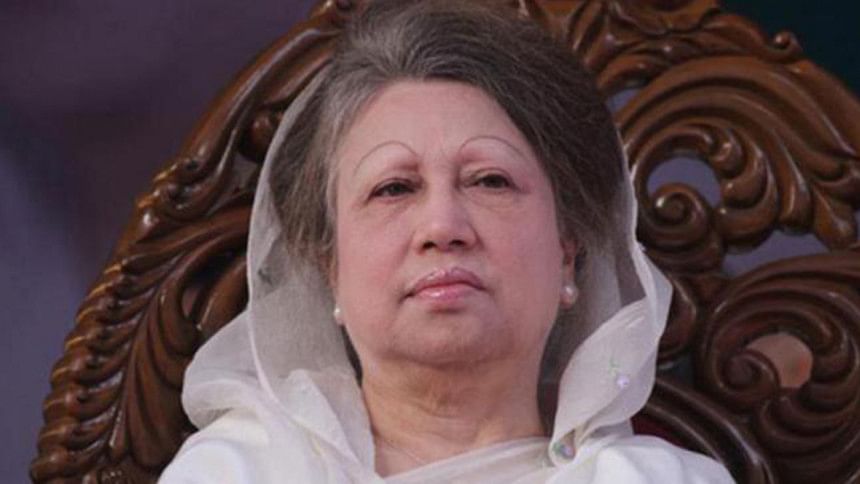 Foreign Minister AK Abdul Momen today said his ministry has no information about BNP Chairperson Khaleda Zia's leave for London on parole.
"We don't have such information in this regard ," the foreign minister came up with the remark in reply to a reporter's query over the parole of Khaleda.
AKM Abdul Momen was briefing media about Prime Minister Sheikh Hasina's three-day visit to Brunei at the Ministry of Foreign Affairs today. She is scheduled to go to Brunei Sunday at the invitation of its Sultan Haji Hassanal Bolkiah Mu'izzaddin Waddaulah.
The political circle is suddenly abuzz with one discussion, that prison days of BNP Chairperson Khaleda Zia are likely to be over in a couple of weeks.
Recent media reports have quoted party insiders and said that Khaleda, who has been in jail for over 14 months on corruption charges, might catch a London flight any day before April 30, the last day for oath-taking as MPs by six BNP leaders, who got elected in the December 30 general elections.
Asked about it, Fakhrul Islam Alamgir, secretary general of the party and one of the MPs-elect, told The Daily Star on April 15, "These are all baseless and gossips. I do not know anything about parole."
Khaleda has been in jail since February 8 last year when a special court awarded her five years in prison in the Zia Orphanage Trust graft case. The High Court later extended her jail term to 10 years in the case. She was also convicted in the Zia Charitable Trust graft case and handed a seven-year jail term.
She is currently under treatment at the Bangabandhu Sheikh Mujib Medical University hospital. She has recently been shifted there from the now-defunct central jail in Old Dhaka.