NKorea demands reciprocal measures from US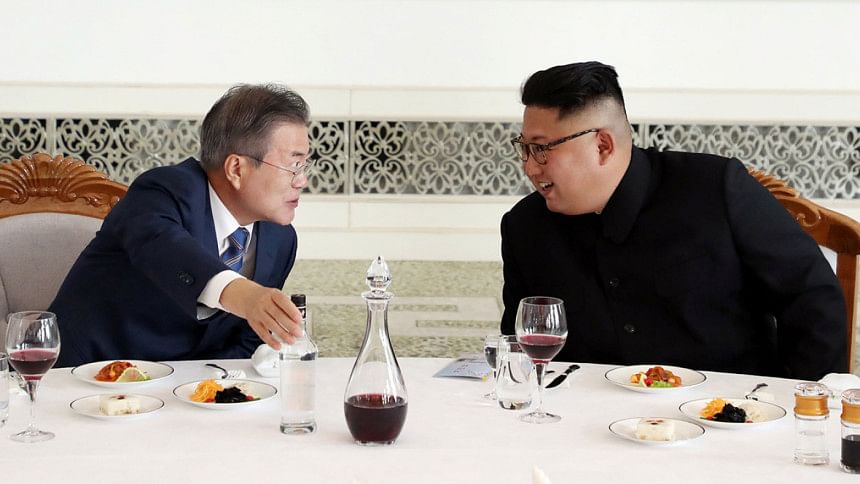 North Korea agreed to allow international inspectors to observe a "permanent dismantlement" of its key missile facilities, and will take additional steps such as closing its main Yongbyon nuclear complex if the United States takes reciprocal measures, South Korea's President Moon Jae-in said today.
North and South Korea agreed that the Korean Peninsula should turn into a "land of peace without nuclear weapons and nuclear threats," Moon said following the conclusion of his summit talks with North Korean leader Kim Jong Un.
Speaking at a joint press conference with Moon, Kim said he will visit the South's capital Seoul "in the near future."