PM to hold talks with Ershad at Gono Bhaban Nov 5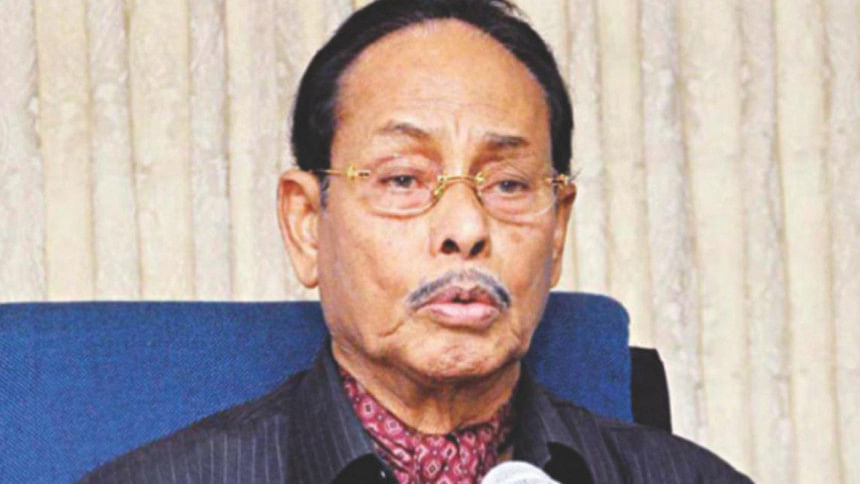 Prime Minister Sheikh Hasina will hold talks with Jatiya Party Chairman HM Ershad at her official residence Gono Bhaban on November 5 evening.
Responding to Ershad's call for dialogue, the prime minister today invited him for the talks scheduled to be held at around 7:30pm on Monday, Gono Bhaban sources said.
Earlier in the day, HM Ershad, also a special envoy to the prime minister, sent a letter to Sheikh Hasina saying that he would like to sit with her for dialogue before the upcoming 11th national elections.
The JP chief, in the letter, further said he wants leaders of United National Alliance to also join the talks with the PM, Sunil Shubho Roy, political and press secretary of HM Ershad, told The Daily Star.
Jatiya Party is a component of the United National Alliance which is comprised of 58 political parties. 
The letter was handed over to the Prime Minister's Office by Sunil Shubho Roy at around 11:45am this morning.
Besides, Awami League also asked left-leaning alliance to send names of its representatives for the talks with Prime Minister Sheikh Hasina, Saiful Haque, coordinator of the Left Democratic Alliance (LDA), told The Daily Star.
However, date and time of the dialogue has not been fixed yet, Saiful said.
What are the other upcoming dialogues?
Responding to the newly formed Jatiya Oikyafront's call, Sheikh Hasina, also Awami League president, yesterday formally invited the alliance to take part in talks with her party at the Gono Bhaban tomorrow. 
In another development, Hasina will also hold talks with Bikalpadhara Bangladesh at the Gono Bhaban around 7:30pm on Friday.
The party yesterday sent a letter to Hasina seeking a dialogue with the AL.