Corruption destroys Bangladesh's economy: Fakhrul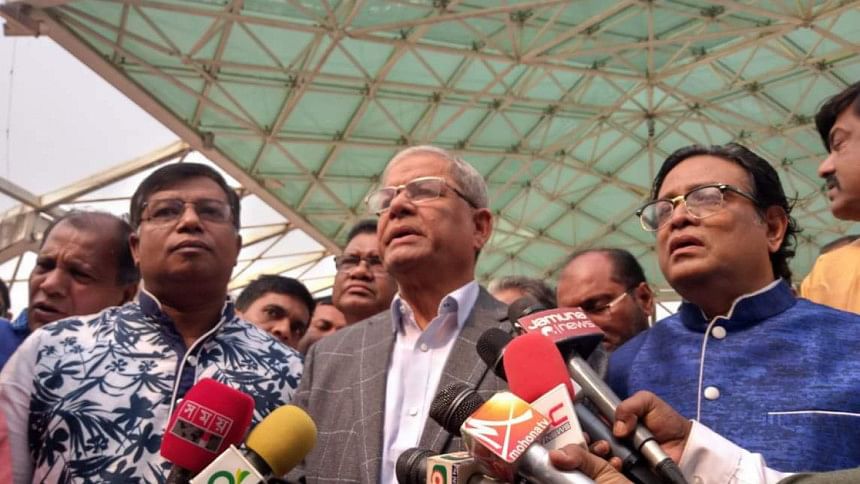 The country's economy has been destroyed due to corruption at all sectors of the country, BNP Secretary General Mirza Fakhrul Islam Alamgir said today.
The corruption does not exist only in one or two sectors, it is in share market, banking, power plant projects and in mega projects too, the BNP leader alleged.
"Bangladesh economy has reached zero line due to the existing grafts in all the sectors," he claimed.
The government recently arrested several persons of ruling Awami League who were involved in small scale corruption but the big fishes are still at large, he claimed.
The BNP leader came up with the allegation while talking to reporters after placing wreaths at BNP founder and late president Ziaur Rahman's grave on the occasion of the formation of Jatiyatabadi Samajik Sangskritik Sangstha (Jasas) full committee.
People should raise movement to prevent corruption prevailing in all the sectors of the country, he said.
Ruling Awami League has no foundation in politics as the current government returned to power forcefully, he said.
About BNP's movement for Chairperson Khaleda Zia's release from jail, he said, "We have taken oath that we will continue movement."