Clash between followers of Quader Mirza, Bashurhat AL leader leaves 6 with bullet wounds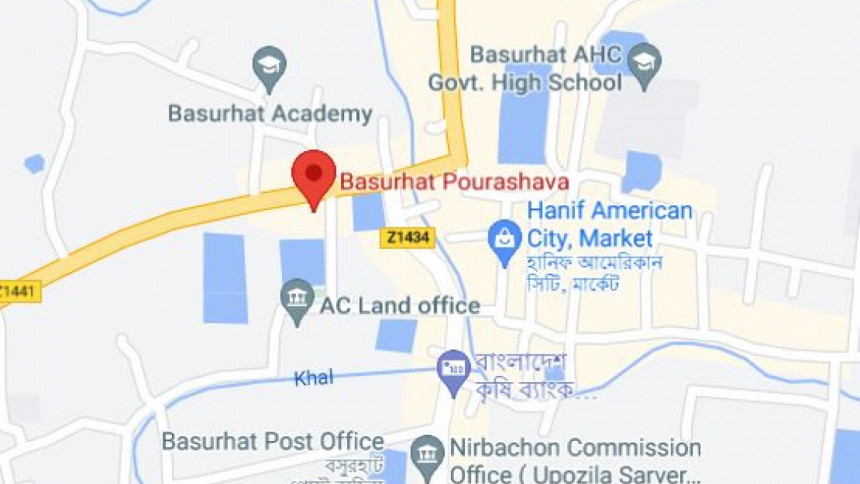 At least six activists of ruling Awami League (AL) sustained bullet wounds in a reported factional clash in Noakhali's Companyganj upazila this evening.
The bullet-hit men were identified as Sabuj (40), Jisan (23), Md Sani (27), Delwar Hossain Suman (27), Didar (35), and Kanchan (50), reports our Noakhali correspondent quoting police.
According to police, followers of Bashurhat Municipality Mayor Abdul Quader Mirza brought out processions at different unions in Companyganj and Bashurhat municipality this evening at 7:00pm.
"When Quader Mirza's followers brought out a procession at Ward 9 under Bashurhat municipality, a chase and counter-chase ensued between them and AL's Bashurhat upazila unit organising secretary Mizanur Rahman Badal," police said quoting locals.
At one stage, both groups locked into a clash where shots were reportedly fired, police said.
Six followers of Quader Mirza sustained bullet injuries while none from Badal's group was injured so far, added police.
Mir Jahedul Haque, officer-in-charge of Companyganj Police Station, confirmed the incident to The Daily Star. He said six persons sustained bullet injuries.  
Of the six, one was sent to Dhaka as his condition was critical while the rest are undergoing treatment at Companyganj Upazila Health Complex, he added.
Both groups blamed each other for carrying out the attack.