AL doesn't need bad people: Quader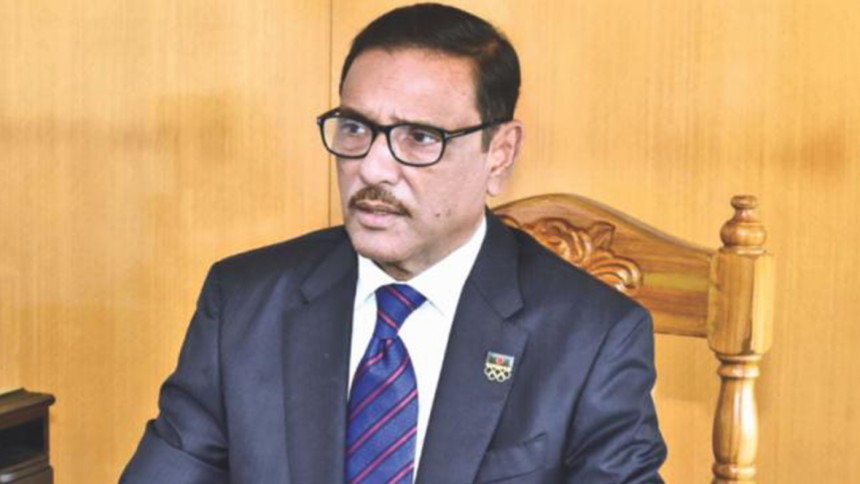 Awami League General Secretary and Road Transport and Bridges Minister Obaidul Quader today urged the party leaders and workers not to bring any wrongdoers in the party only to increase the number of leaders as the AL doesn't need any bad people.
"Controversial and bad people should be dropped from any unit of Awami League as the party president has initiated the drives against wrongdoers," he told a view-exchange meeting of AL leaders with Sirajganj district AL leaders at the AL central office at Bangabandhu Avenue in Dhaka.
AL Presidium Member and central 14-party alliance spokesperson Mohammed Nasim chaired the view-exchange.
Quader said as AL is a large political party, competition exists in getting party's leadership.
"But we will have to respond to the call of our leader (Sheikh Hasina). Showing respect to her, if there is any problem inside our party, we will have to resolve it," he said.
About the Babri mosque issue, Quader said Indian Supreme Court has delivered verdict over the issue and it is the country's internal issue.
"I think, we should not interfere in any internal issue of other country,"he said.
Speaking on the occasion, Mohammed Nasim said the government took massive preparation to face the cyclonic storm 'Bulbul' and Prime Minister Sheikh Hasina is directly monitoring the situation.
"Under the leadership and proper directives of Prime Minister Sheikh Hasina, we have been able to face the severe cyclonic storm," he added.
AL Joint General Secretary Jahangir Kabir Nanak, Organizing Secretary and State Minister for Shipping Khalid Mahmud Chowdhury, Health and Population Affairs Secretary Dr Rokeya Sultana, Deputy Office Secretary Barrister Biplab Barua, Central Working Committee member Nurul Islam Thandu, Sirajganj district AL president Abdul Latif Biswas and acting general secretary Md Habibe Millat were present in the meeting, among others.