EC warns of stern action
Even the IGP or secretaries won't be spared if they try to influence polls, says Election Commissioner Rafiqul Islam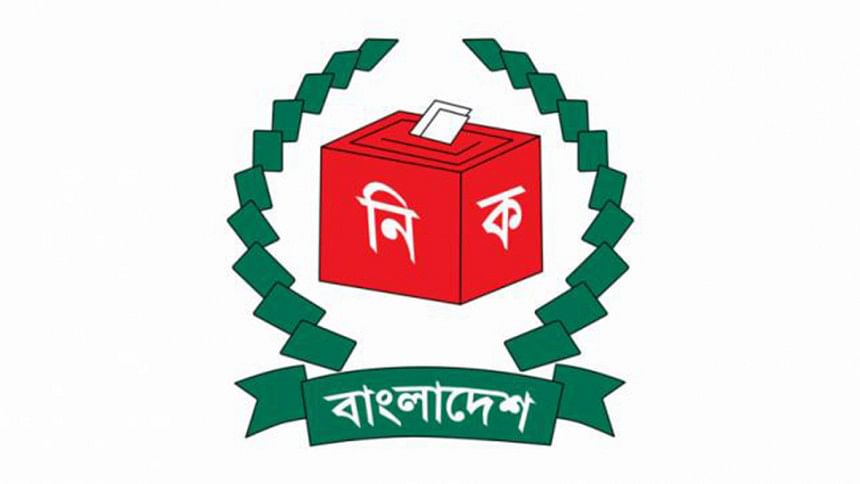 Any government official or law enforcer attempting to influence the polling process will face actions, Election Commissioner Rafiqul Islam said yesterday.
"Even if a secretary or the inspector general of police tries to influence the voting process, there will be actions," he told reporters at the Nirbachan Bhaban in the capital.
The actions will be taken after specific allegations are made and the EC is convinced, he added.
About the Jatiya Oikyafront's allegations of electoral code violation by the Awami League-led 14-party alliance, Rafiqul said that the EC was reviewing them.
"We are still reviewing some allegations and we have already taken some measures in response to their calls."
The EC cannot respond to any allegation without following a proper procedure, Rafiqul said.
The Jatiya Oikyafront, a combine of the BNP and several other parties, on November 20 demanded withdrawal of 22 civil administration and 66 police officials in order to ensure a level playing field for the national election.
The list included the commissioner of Dhaka Metropolitan Police, director general of Rab and secretaries of the EC and the ministries of home and public administration.
The AL-led alliance on November 22 urged the commission not to meet the Jatiya Oikyafront's demand.
The alliance also demanded action against the Oikyafront, saying that BNP acting chairman Tarique Rahman, who is a fugitive convict, took part in BNP's nomination process, violating the electoral code of conduct and laws.
The AL-led alliance also said Oikyafront violated the electoral rules by holding a daylong rally of lawyers on the Supreme Court premises on November 17.
EC SEEKS FINAL NOMINATION
The 39 registered political parties were asked to inform the EC about their final nominations, EC Deputy Secretary Abdul Halim Khan told The Daily Star.
The commission has sent letters to each of the parties in this regard, he added.
Parties that primarily nominated multiple aspirants for a constituency must make their final pick by December 9, the deadline for withdrawing candidacy, he added.
According to EC data, 696 BNP leaders submitted nomination papers in 295 constituencies. There are multiple BNP candidates in 261 of the constituencies.
In the other camp, 281 AL leaders filed nomination papers for 264 seats. The party nominated multiple aspirants in 17 of the constituencies.