Nasim wants to send cot to Moudud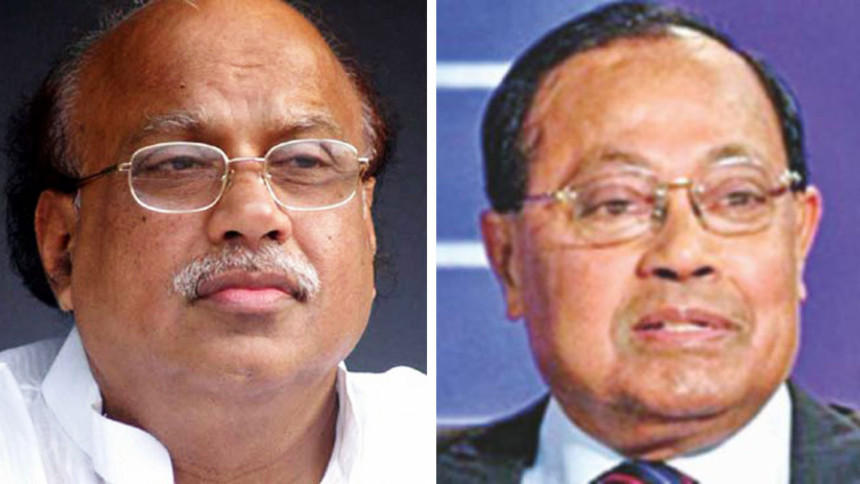 Health Minister Mohammad Nasim has taken a dig at Moudud Ahmed saying that he will send a cot to the BNP senior leader to sleep.
"I am ready to send a cot to Moudud Ahmed if he wants," Nasim said taking part in the discussion on the proposed budget for fiscal 2017-18 while treasury and opposition benches lawmakers were seen laughing.
READ MORE: Now I sleep on floor: Moudud
Nasim, also presidium member of Awami League, said Moudud Ahmed should have been ashamed of grabbing a house illegally in the city's Gulshan area. He has lost the legal battle in the Supreme Court, the AL leader added.
"Now he (Moudud) is staging a drama. He is claiming that he does not have any cot to sleep and he is now sleeping on the floor," Nasim said.
Later, Nasim said jokingly that he would send a cot to him (Moudud) if he wants.
Nasim's remarks came, a week into Moudud, BNP standing committee member, alleged that Rajdhani Unnayan Kartripakkha (Rajuk) evicted him illegally without any prior notice.
"Now I am living at my Gulshan apartment where I have to sleep on the floor as my bed needs to be repaired," Moudud said while addressing journalists during a briefing held at the Supreme Court Bar Association auditorium on June 15.
On June 7, Moudud was evicted from the residence at Gulshan Avenue in Dhaka where he had been staying for more than three decades.