MP Latif sued over Bangabandhu's image distortion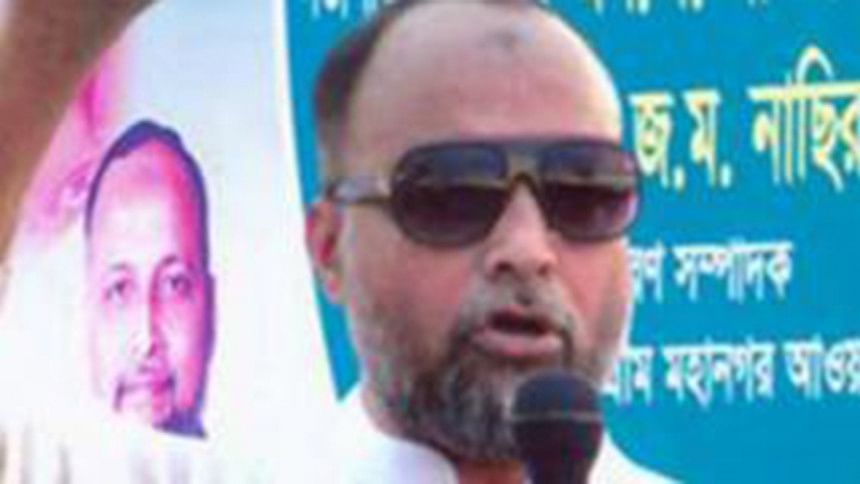 Two cases were filed today against Chittagong-11 Awami League lawmaker MA Latiffor distorting the portrait of Bangabandhu Sheikh Mujibur Rahman.
Chittagong city unit AL Vice-President AKM Belayet Hossain filed a sedition case with the Court of Metropolitan Magistrate Farid Alam, while former Jubo League leader Saifuddin Ahmed Robi filed the other case under Section 57 of ICT Act.
The court accepted the cases but did not pass any order, reports our Chittagong correspondent.
Earlier on February 4, Robi filed Tk 1,000 crore defamation suit with the same court against Latif in connection with the same incident.Judge Farid Alam ordered an additional deputy police commissioner to investigate the matter and submit the report within 15 days.
On February 7, MA Latif blamed designers for the incident. Bangabandhu's face was allegedly tagged with the figure of Latif. The lawmaker's name was at the bottom of the festoons. In the image, Bangabandhu's face was used on a body wearing salwar and sneakers.
At a press conference in port city Chittagong, Latif presented graphics designer Kabir Hossain and Chittagong Chamber of Commerce and Industry staff Rajib Das, who admitted to their faults and involvement in the incident.
However, within hours of the conference, President of Chittagong city unit AL and former mayor ABM Mohiuddin Chowdhury rejected Latif's statement, and said, "Criminals will say anything to hide their crimes. Such statements are not acceptable."
"After joining Awami League from Jamaat, Latif is trying to besmirch Awami League's image," Mohiuddin added.