Mojaheed's lawyers seek permission to meet him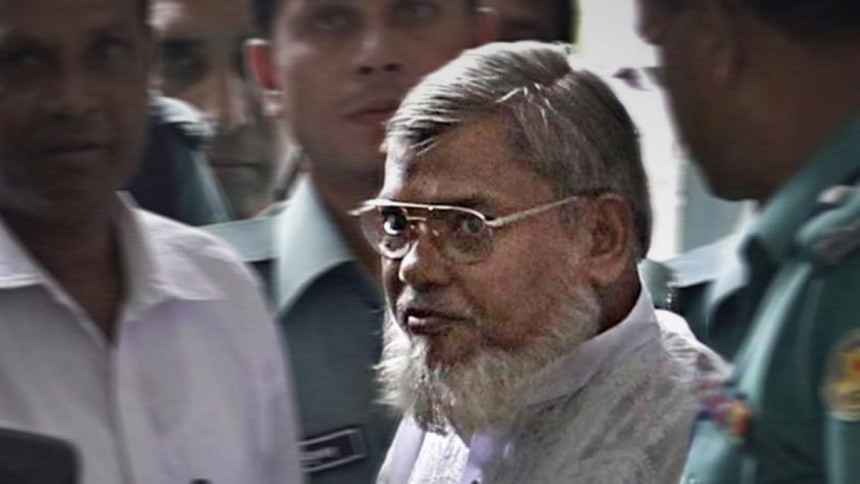 Five lawyers of death row war criminal Ali Ahsan Mohammad Mojaheed today sought permission from the jail authorities to meet him in jail tomorrow.
Gazi MH Tamim, one of the lawyers of Mojaheed, told the Daily Star that they filed the application at 5:30pm. "We are yet to get response," he said.
Other lawyers in the team are: Nazrul Islam, Mohshinul Alam, Gazi MH Tamim, Saifur Rahman and Motiur Rahman Akanda.
After the SC rejected the petitions of Mojaheed and Salauddin Quader Chowdhury to review their death penalties, now they are left with the last option of seeking presidential clemency by confessing to the crimes they committed during the Liberation War in 1971.
Gazi MH Tamim said that Mojaheed expressed his desire to meet his lawyers to his family members before he decides on seeking presidential mercy.
Earlier, 12 family members of Mojaheed met him in Dhaka jail around 1:50pm today.
The family members include Mojaheed's wife Tamanna-E-Jahan, son Ali Ahmed Mabrur, daughter Tamrina Binte Mujaheed and daughter in-laws Nasrin Akhter and Syeda Rubayeda.