'Mash, Shakib to run in elections'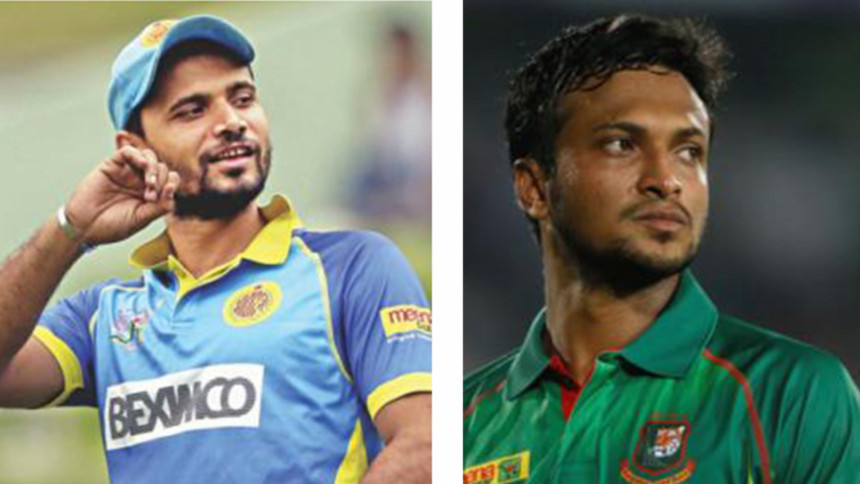 Bangladesh's cricket sensations Mashrafe Mortaza and Shakib Al Hasan will run in the upcoming general elections.
Though the news was obtained as a snippet from Planning Minister AHM Mustafa Kamal during an afternoon briefing, words from Mashrafe or Shakib could not be obtained immediately.
"Mashrafe will contest the election from Narail," AHM Mustafa Kamal said while briefing reporters after ECNEC meeting. "Shakib will also be contesting the elections."
However, he did not reveal which party they would be contesting from.
Shakib Al Hasan did not travel with the Bangladesh national team heading for Dehradun, where the Tigers will be playing a three-match T20 international series against Afghanistan. Shakib is expected to leave for Dehradun on May 31 to join the national team.
Retired from T20, Mashrafe, more popularly known as the Narail Express, has been known to be engaged in social activities for quite some time now. He is now in country.