Malaysians vote in cliffhanger election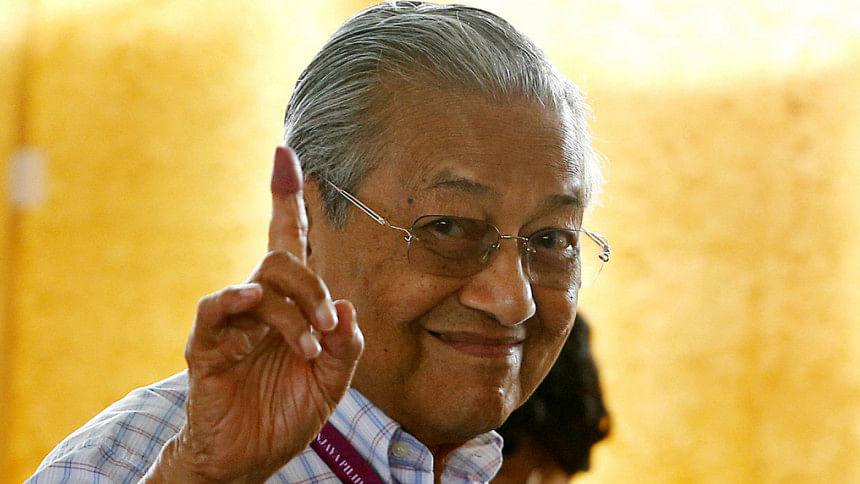 Malaysians voted on Wednesday in a cliffhanger election pitting Prime Minister Najib Razak's coalition against a resurgent opposition led by 92-year-old former leader Mahathir Mohamad, but the government is expected to clinch a narrow win.
"We have lost contact with all of our polling agents," said Lim Guan Eng, a senior leader of the opposition Democratic Action Party. "Our campaign workers are also affected. This is a dirty tech attack on us, we have been paralysed."
In a tweet, Najib condemned the "tactic of spam calls" from international numbers received by his camp's leaders and said websites of his Barisan Nasional (BN) alliance could not be accessed. He said he had ordered immediate action to be taken.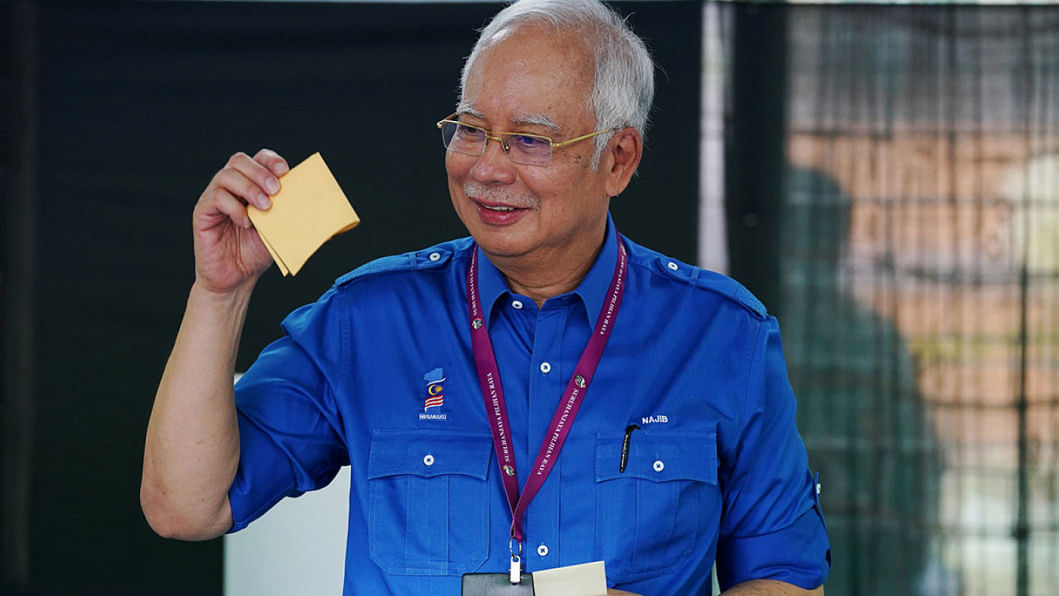 The country's communications regulator had no immediate comment on the complaints.
Najib's BN is expected to win despite an election-eve opinion poll suggesting that its support was slipping and that Mahathir's Pakatan Harapan (Alliance of Hope) would land more votes in peninsular Malaysia, home to 80 percent of the population.
Under Malaysia's first-past-the-post system, the party or alliance with the majority of seats in the 222-member parliament wins. Most experts believe that is within Najib's reach despite allegations of kleptocracy in a multi-billion-dollar graft scandal that have dogged him since 2015.
Najib has been cleared of any offence by the attorney general.
"I think right now, it looks more favourable to BN ... however, the margin that we're talking about is very small," said Mohamed Nawab Mohamed Osman, a Malaysia scholar at the S. Rajaratnam School of International Studies in Singapore.
Polling stations for the 14.9 million registered voters will close at 5:00 p.m. (0900 GMT). The Election Commission said that after three hours of voting the turnout had been 36 percent.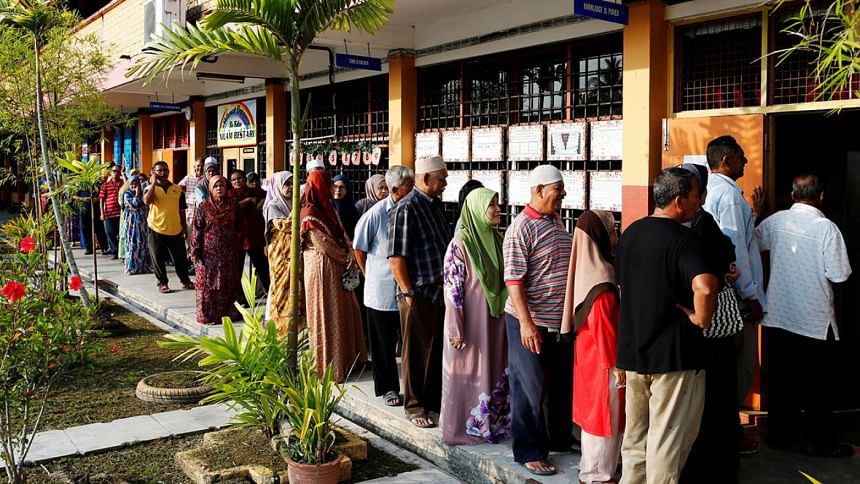 Most results are expected before midnight (1600 GMT) but the count may spill into the early hours of Thursday.
"This is a big day for Malaysia as this is when we decide our future," said cardiologist Hasri Samion at a polling station in central Kuala Lumpur. "I think the people have been complacent for too long. We need a visionary to lead Malaysia."
Najib, casting his vote, said he was confident of victory following what he described as "quite vicious" personal attacks during the campaign.
TOO CLOSE TO CALL
The survey by independent pollster Merdeka Center said BN looked set to win 100 constituencies nationwide and the opposition 83. With these numbers, neither camp would have the 112 seats required to rule and the result will hinge on 37 seats that the pollster said were too close to call.
At the last election in 2013, BN lost the majority vote in its worst performance ever, but pulled in 133 seats.
Unless he improves on that tally, Najib could come under pressure within his United Malays National Organisation (UMNO) party to stand aside ahead of the next election, analysts say.
Nawab, the scholar, said there was a small chance that neither BN nor the opposition secures a majority, which would bring a "hung parliament" and potentially put the Islamic Parti Islam se-Malaysia (PAS) in the position of kingmaker.
However, political analysts believe PAS will fall short of the 21 seats it won in 2013. The Merdeka poll had it winning just two seats.
Mahathir's opposition alliance, which counts on urban votes and support from the minority ethnic Chinese and Indian communities, is hoping that with the long-ruling former leader as its standard bearer, it will draw in Malay voters traditionally loyal to BN.
However, Mahathir is a polarising figure and many voters are suspicious of him because of his attacks on independent institutions when he was prime minister between 1981 and 2003.
Najib's other formidable opponent is former deputy prime minister Anwar Ibrahim, who is currently serving a five-year prison sentence on a sodomy conviction that has been attacked by human rights groups as politically motivated.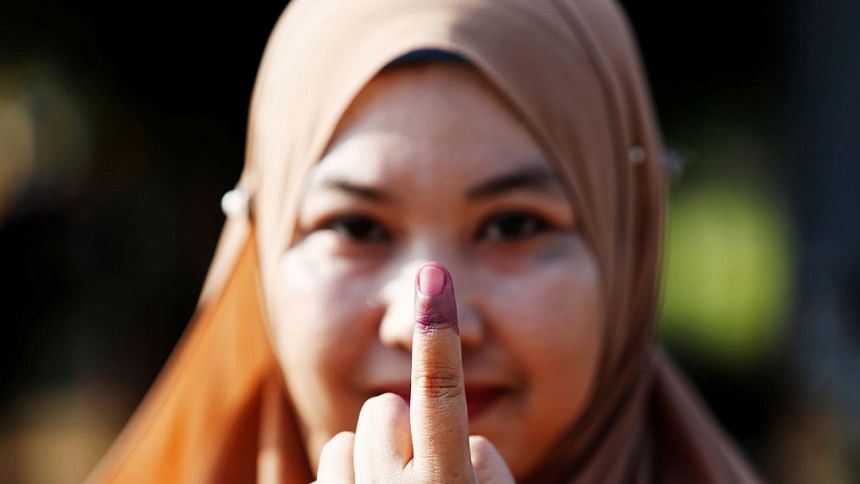 Anwar led the opposition in the 2008 and 2013 polls. In an unlikely reconciliation, he has joined hands with Mahathir, who sacked him as his deputy in 1998.
In Najib's favour, ethnic Malays support BN for affirmative-action policies that give them government contracts, cheap housing and guaranteed university admissions.
But Najib, 64, has been buffeted by a scandal over 1Malaysia Development Berhad (1MDB), a state fund from which billions of dollars were allegedly siphoned off. The prime minister, who was chairman of 1MDB's advisory board, has denied any wrongdoing.